FYI
Music News Digest, Nov. 30, 2020
Christina Petrowska Quilico (pictured), Lara St. John, and Robert Godin are amongst the Order of Canada appointees, Music Publishers Canada co-hosts a songwriting camp, and this year's Gala SOCAN goes virtual. Also in the news are NMC, Ladybird Animal Sanctuary, MMF Canada, The Huron Carole, Voivod, Saga, Ali & Theo, Ryland James, Michele Mele, Phil Nimmons, Andrea Morris , SNRK, and IRCPA.
Nov 29, 2020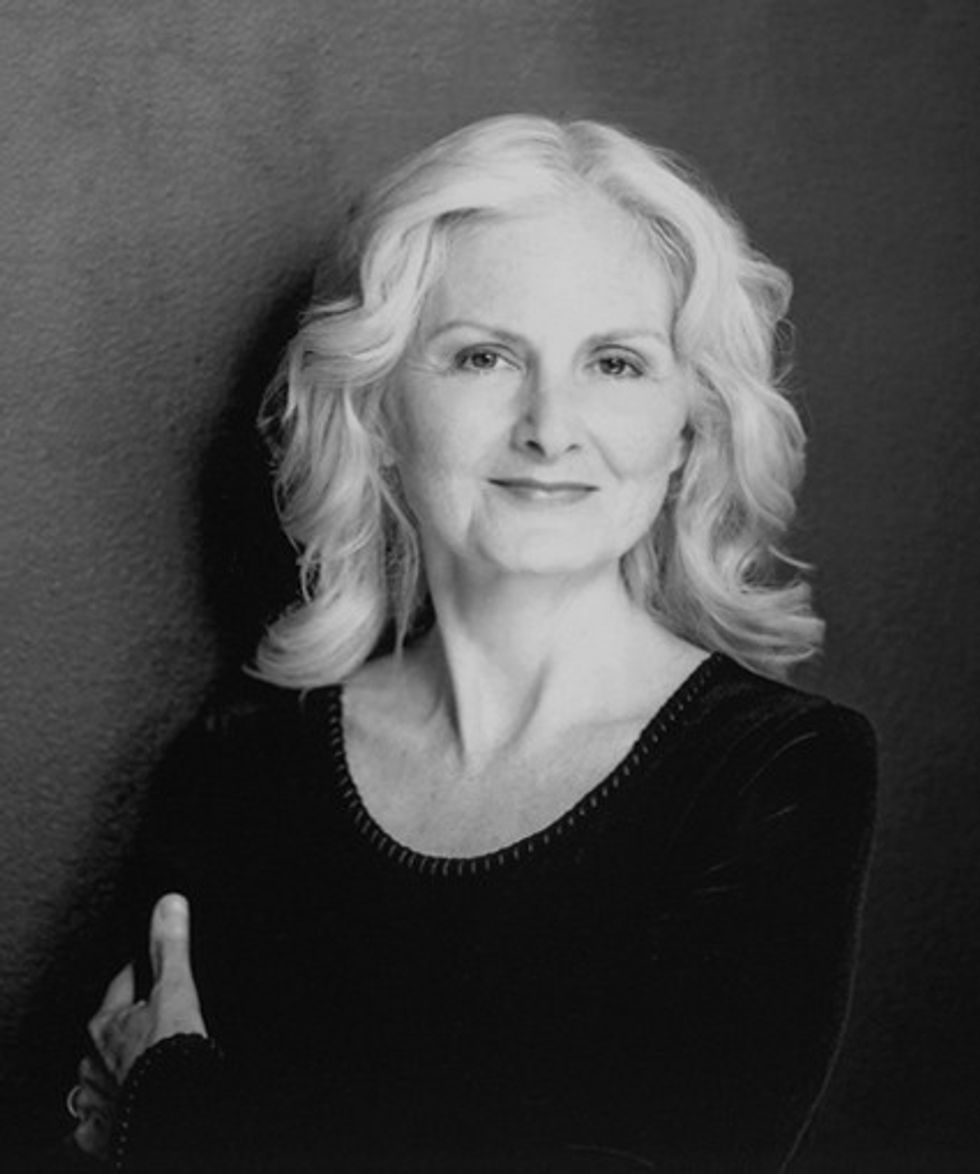 By Kerry Doole
On Nov. 27, The Governor General, Julie Payette, announced 114 new appointments to the Order of Canada, and some notable Canadian musicians made the list. Three classical musicians,  Christina Petrowska Quilico, Lara St. John, and Marietta Orlov, were recognized for their contributions to Canada's cultural life. Quilico was cited "for her celebrated career as a classical and contemporary pianist, and for championing Canadian music," St. John was included "for pushing the boundaries of classical interpretation as a solo violinist and for supporting diversity in the arts, and Orlov's posthumous honour is "for her lifelong contributions as a piano pedagogue and for her enduring devotion to the next generation of Canadian musicians." Renowned Quebec guitar maker Robert Godin made the list for "his research and development activities in guitar manufacturing." See the full list of appointees here.
---
– Music Publishers Canada and the Association of Independent Music Publishers (AIMP) have announced the successful conclusion of their first-ever joint virtual songwriting camp, which ran Nov. 17-20. The camp, called Create 49 from the 49th, featured a total of 53 international and U.S. participants and 29 Canadian participants across 46 virtual writing rooms. Participants included such notable songwriters as Serena Ryder, Begonia, Dave Sampson, Rob Wells & Shobha, Dennis Ellsworth, Jillea, Brian West, Thom D'Arcy, Melissa McClelland, Zaki Ibrahim, and CARYS. A full list of participants here.
– The 31st edition of the Gala SOCAN, the Francophone edition of the annual SOCAN Awards will take place online on Dec. 7 in Montreal. Trophies will be awarded to SOCAN's songwriter, composer, screen composer, and music publisher members in a couple of dozen categories. An early award was handed out on Nov. 16 to Eli Rose for her song Carrousel, named as one of the 10 Francophone 2020 Popular Music Awards, given to the most-played songs of 2019. The song, co-written by Rose, Michael Mlakar, Yannick Rastogi, and Zacharie Raymond, and published by Kobalt Music Publishing Ltd, was created during the 2016 Kenekt Québec Song Camp, where Rose was a participant. Source: Words & Music
– The National Music Centre (NMC) presents its annual fundraising gala as a virtual event on Dec. 4, sponsored by Mawer Investment Management and EY. The 2020 NMC gala, RISE UP! A Celebration of Resilience, filmed from the Studio Bell Performance Hall and the King Eddy, will premiere for free at 7 pm MT at studiobell.ca/gala2020 and on NMC's Facebook, Vimeo, and YouTube channels. Hosted by local country star Brett Kissel and CCMA Country Music Hall of Fame inducted broadcaster Jackie Rae Greening, the event will include performances by Jann Arden, Brett Kissel, Corb Lund, Tanika Charles, Louis-Jean Cormier, Celeigh Cardinal, Jan Lisiecki, and the Marcus Trummer Band. 
– Tomorrow (Dec. 1) is Giving Tuesday, and one charity highly worthy of your support is Hamilton's Ladybird Animal Sanctuary. In 10 years of operation, it has saved over 1,200 animal lives and is now focusing on a capital campaign effort to purchase and build a farm sanctuary for animals in need. A Help Build the Farm - A Virtual Concert Event on Dec. 1 at 7 pm on Facebook Live boasts a high-octane cast of performers, including Bryan Adams, Sarah McLachlan, Jann Arden, Ed Robertson (Barenaked Ladies), Jim Cuddy, Joel Plaskett, Whitehorse, Chris Murphy (Sloan), Terra Lightfoot, Danny Michel, Shakura S'aida, Jill Barber, Jeremy Fisher, and many more. Of note: Whitehorse's Melissa McClelland co-founded Ladybird, along with Lisa Winn and Janine Stoll. Event link here
– On Dec. 3, MMF Canada teams up with the Cultural Human Resources Council to offer an in-depth session, "Respectful Workplaces in the Arts", facilitated by Farah Fancy. The deadline to register is extended to Nov. 30 at 6 pm EST.
– As previously reported here, Tom Jackson's popular seasonal variety show and fundraiser, The Huron Carole, has gone virtual in its 33rd season. The 2020 virtual tour—designed to support local food banks and other social service agencies nationwide – launched last week in St. John's before moving to Edmonton and Kelowna. On Dec. 1, it will be available in Jackson's hometown, with funds going to Calgary's Alpha House for the third year in a row. See the full tour sked here.
– Last Friday (Nov. 27), Quebec prog rock/metal veterans Voivod released a new live release, Lost Machine - Live, worldwide via Century Media Records.  A world tour planned for 2020 has been postponed to next year, and the group has used the downtime to continue work on a documentary on the group. In a recent interview, drummer Michel "Away" Langevin revealed that renowned music doc filmmaker Sam Dunn (Banger Films) had done some work on it, as has Felipe Belalcazar. Source: Bravewords
– Veteran Canadian prog-rock band Saga has announced the release of a new studio album, Symmetry, through earMusic on March 12. It was recorded in the band's home studios following its 2020 tour and will feature acoustic renditions of Saga classics like Wind Him Up, Say Goodbye To Hollywood and Tired World. Source: Loudersound
– In a longstanding seasonal tradition, Ali & Theo (Ali Slaight and Theo Tams) annually team up to record and release a fresh take on a much-loved Christmas classic. This year's selection is We Three Kings, and the pair's sweet vocals and harmonies are showcased in full form. Listen here and read more on Ali & Theo here.
– Fast-rising Canadian artist Ryland James has released the official music video for his single, A Little Christmas, the title track to his debut holiday EP released earlier this month via 21 Entertainment/Republic Records and UMC.
– Ontario jazz/pop chanteuse (and online cooking show host)  Michele Mele has released a four-song Xmas EP, Cozy Christmas, one featuring an original tune, Christmas Time In Canada. 
– Clarinetist, bandleader, composer, arranger and educator Phil Nimmons has been termed the "Dean of Canadian jazz." Winner of the inaugural Juno Award for Best Jazz Album in 1977, he has earned the Governor General's Performing Arts Award for Lifetime Artistic Achievement and is a member of the International Jazz Educator's Hall of Fame. His rich musical legacy is now honoured on a just-released album, To The Nth, by The Nimmons Tribute. The record features new arrangements of vintage Nimmons compositions by pianist and composer Sean Nimmons - Phil's grandson.
– Toronto music promotion maven Andrea Morris (AM to FM Promotions) confesses to an obsession with Advent calendars, and she has come up with a cool idea in the form of a musical Christmas Advent calendar. Each day until Xmas Day, past, present and future artists on the AM to FM roster will post a seasonal song, beginning on Dec. 1 with a video from Kym Simon. The Music Advent Calendar is digital, and all video/music content can be found across AM to FM Promotions social media platforms; Twitter, Facebook and Instagram. Follow the advent calendar by searching the hashtag #25daysofmusic and #amtofmpromotions on social platforms.
– Hailing from the Haisla Nation, Snotty Nose Rez Kids are the combined talents of Yung Trybez and Young D. On the heels of their Polaris short-listed third album, Trapline, they recently won Breakout Artist, Indigenous Artist of the Year and Rap/Hip Hop Artist of the Year at the WCMAs. SNRK recently released a new track on Native American Heritage Day, Screaming Indian featuring Skinny Local.
– On Dec. 2, two of Canada's foremost artist managers, Kathy Domoney and Andrew Kwan, discuss new programs they have devised to move their artists forward in the latest Zoom conversation presented by the International Resource Centre for Performing Artists, a service organization for Canada's musicians. It takes place at 4:30 pm EST, on Zoom. Attendance is free, but pre-registration is required, with an RSVP to info@ircpa.net. More information is available here.