FYI
Music News Digest, March 9, 2018
Feist is included in the lineup for the Interstellar Rodeo fest and Metric headlines Field Trip. Jim Cuddy receives the 2018 MusiCounts Inspired Minds Ambassador Award, and also making news today are musical Oscar nominees, Todor Kobakov, The Sorority, ticket scalping, Major Love, Fyre Festival, RootsMusic.ca, Neon Dreams, and a farewell to Brian Murphy. Videos included for your enjoyment.
Mar 09, 2018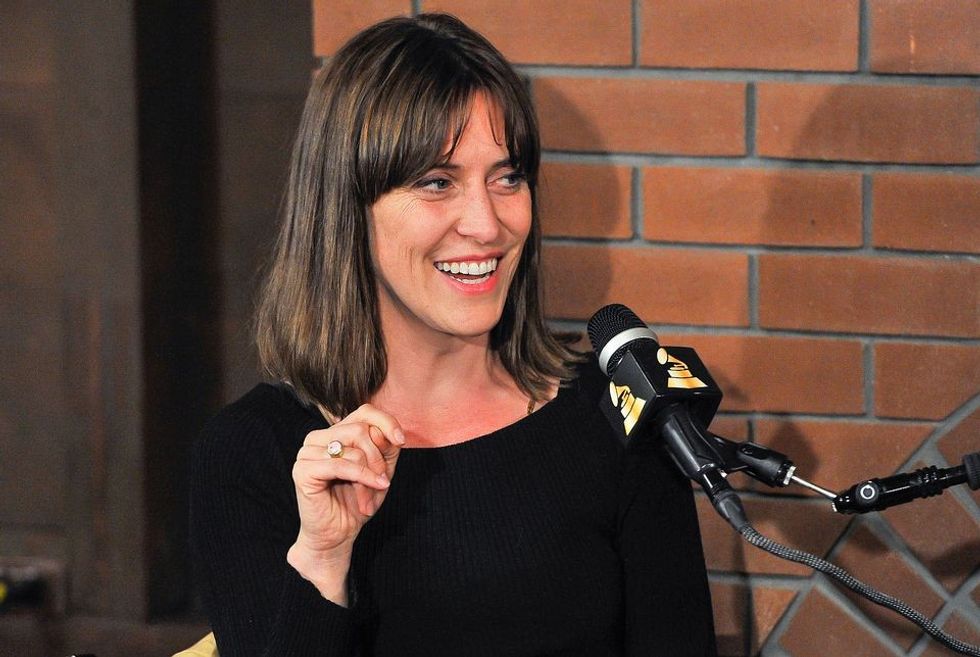 By Kerry Doole
The lineup for this summer's Interstellar Rodeo in Edmonton has been announced. The fest runs July 20-22 at Hawrelak Park, with acts including Feist, Courtney Barnett, The Mavericks, Alejandro Escovedo, July Talk, A Tribe Called Red, The Dead South, Reuben and the Dark, Lisa LeBlanc, Jason Plumb, Hey Rosetta!, Rose Cousins, and Margaret Glaspy. More info here
---
– Also in big summer fest news, Toronto's annual Field Trip has released the lineup for the Fort York event, running June 2-3. The bill,  headlined by Metric and The Yeah Yeah Yeahs, also includes Japandroids, Alvvays, Bahamas, Trombone Shorty & Orleans Avenue,  Noname, Pierre Kwenders, LaRocca and Maddee, Allie X, Partner, Allan Rayman, Deer Tick, the Barr Brothers, Charlotte Cardin, Jacob Banks, Middle Kids, and Haerts. More info here
– Music education charity MusiCounts has named Jim Cuddy as the recipient of the 2018 MusiCounts Inspired Minds Ambassador Award, presented by The Canadian Scholarship Trust Foundation. The award recognizes individuals who have had an extraordinary impact on music education and MusiCounts. 
In 2004, Cuddy was the driving force behind the creation of Juno Cup, an annual charity hockey game, which to date has raised $840K MusiCounts. He also served on the MusiCountsAdvisory Committee, participated in a MusiCounts Band Aid Program celebration and been an advocate for CARAS and MusiCounts. In 2017, Blue Rodeo sponsored the MusiCounts Teacher of the Year Award hosting the recipient teacher and her students at the band's recording studio, The Woodshed.
– The show's ratings may have been down dramatically, but the Academy Awards broadcast on Sunday still had a significant impact for a few artists. Nominees Sufjan Stevens and Mary J. Blige had substantial streaming gains in the wake of their Oscars performances, according to Nielsen Music. Stevens' "Mystery of Love" (from Call Me By Your Name) logged 129K on-demand audio streams on March 4, up 60 percent compared to March 3' tally of 80K plays. Its increase of more than 48K streams was the most massive day-to-day rise among the five nominees.
Blige's "Mighty River" (from Mudbound) tallied the largest percentage jump among the nominees, as it soared 321 percent to 20K audio streams on Sunday, as compared to 5K on Saturday. The winner of the original song Oscar, "Remember Me," from Coco, scored an 18 percent lift in streams on March 4. It rose to 318K on-demand audio clicks, up from 270K the previous day. Source: Billboard
– Toronto hip-hop quartet The Sorority released a video for the track "SRTY" yesterday, timed to coincide with International Women's Day. The track is the first single off the group's upcoming debut full-length, Pledge, coming April 13.
– Some notable Canadian musicians and composers have been honoured at The Canadian Screen Awards this week. The Best Original Music Non-Fiction Award went to Gord Downie, Kevin Drew, and Dave Hamelin for The Secret Path. Composer/keyboardist Todor Kobakov (Major Maker, Emily Haines) won for Best Original Music, Fiction for his score to the series Cardinal. Kobakov is a graduate of the Slaight Music Residency at the Canadian Film Centre (CFC), and he won a CSA in 2016 for his work on the film Born To Be Blue.
– In a bid to deal with the vexing issue of ticket scalping, the BC Minister of Public Safety and Solicitor General Mike Farnworth has announced a three-week survey designed to gather information on the ticket-buying experiences of British Columbians. Participants will be asked to share stories about ticket buying, reselling tickets, and buying tickets from resellers.
A government news release states "information will be used to develop recommendations for improving affordability, fairness and transparency." The survey is open to all B.C. residents here Source: Georgia Straight
– Discogs confirms the most expensive item sold in January was the 1994 Warner Brothers limited-edition numbered grey variant release of Prince's Black Album selling for $5,332 (US).  Minor Threat's 1981 Dischord Records 7" misprint release 'In My Eyes'fetched $2.5K (US) and Nirvana's 1988 Sub Pop Singles Club release of 'Love Buzz b/w Big Cheese' sold for $2,483 (US).
– Good news for fans of under-rated Edmonton singer/songwriter Colleen Brown. Her new project, Major Love, has just been signed to Latent Recordings (Skydiggers, Lee Harvey Osmond), the label headed by Cowboy Junkies mainman Michael Timmins. Joining Brown in the band are members of Scenic Route to Alaska, and Major Love has been recording with Aaron Goldstein and Kenneth Roy Meehan. One new track, 'So Good,' was mixed by Gus van Go and Werner F. A debut EP is released today, with a full-length coming in August.
–  William McFarland, the main organizer of last year's ill-fated Fyre Festival in the Bahamas, pleaded guilty this week in an NYC court to two counts of wire fraud related to the festival and to his media company that prosecutors said had cost investors $26M (US) in losses.  The sentencing is set for June 21. Source: New York Times
– The RootsMusic.ca site was purchased by veteran publicist/journalist Heather Kitching last year, and she aims, in her words, "to revive it as a sustainable online media outlet for fans of Canadian roots music. We need a home for Canadian roots fans online." She has begun a crowdfunding campaign to this end. Learn more here
– Halifax's Vandal Doughnuts has named a confection after the popular local popsters Neon Dreams, and proceeds from all its sales on International Women's Day will go to Adsum for Women and Children. Neon Dreams and guest Jodi Guthro also put on an acoustic performance at the store on IWD.
RIP
Brian Murphy, alongtime Los Angeles concert promoter, has passed away from respiratory disease. He was 70.
Murphy was AEG Presents and Goldenvoice's President for the West Coast but came to prominence at Avalon Attractions in Los Angeles where he served as President from 1977 to 1999. He stayed on when the company was purchased by SFX and later was sold to Clear Channel, eventually serving as chairman of Southern California for predecessor Live Nation before joining AEG in 2011.
His career began in LA in the early '70s, at Pacific Presentations, promoter of the California Jam in 1974. In 1977, Murphy co-founded Avalon Attractions, which became one of the largest promoters in North America. Murphy developed some notable venues for Avalon and later Live Nation, including the Wiltern and Palladium in LA and the former Irvine Meadows in Orange County.