FYI
Music News Digest, June 22, 2020
Ottawa's Bluesfest and NAC present a star-studded drive-in music series (pictured), NXNE is forced to cancel, and Arkells postpone a big hometown show. Also in the news are PUP, Dione Taylor, City and Colour, Elisapie, HJF, Roy Woods, Libera Awards, Orville Peck, and farewell Dame Vera Lynn, Victor Feldbrill, and Hux Brown.
Jun 22, 2020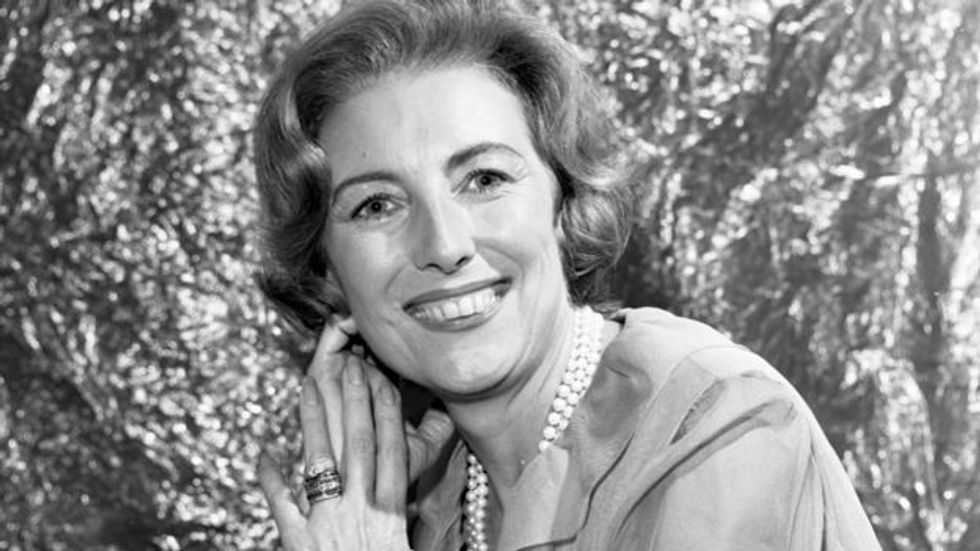 By Kerry Doole
Ottawa's RBC Bluesfest may have been cancelled this summer, but the popular summer gathering has teamed up with the National Arts Centre (NAC) for a weekend drive-in concert series called #CanadaPerforms at RBC Bluesfest Drive-In. To be held at the Place des Festivals Zibi Site in Gatineau, it will feature some big Canadian names. The opening weekend of concerts will be July 31 and Aug. 1. Shows run from 7-10.30, and the stage will be equipped with 20' x 40' screens for a surround experience. 
---
The lineup includes Marie-Mai, Donovan Woods and The Opposition, Neon Dreams, Terra Lightfoot, Julian Taylor, and Kellylee Evans (all on July 31), Sam Roberts Band, Shad, Haviah Mighty, LeFLOFRANCO, Nambi, and Bboyizm (Aug. 1), Patrick Watson, Basia Bulat, Zaki Ibrahim, Asuquomo, Silla and Rise, Genevieve et Alain(Aug. 7), and Tim Hicks, Kira Isabella, Chris Labelle, Crystal Shawanda, Lyle Odjick & The Northern Steam, Amanda Rheaume (Aug. 8). Source: CTV
– North by Northeast (NXNE) initially postponed its 2020 edition from June to August, but ongoing pandemic fears and restrictions have led to its cancellation, for the first time in 26 years. Game Land, the eSports element that NXNE launched in 2016, is still happening – online., running Aug. 14-16 on Twitch. Game Land will also integrate music, including live performances and DJs over the three-day event.  NXNE has already announced next year's dates: June 11-2021. Source: NOW
– In a pandemic-free world, Hamilton rock heroes Arkells would have played a triumphant hometown Rally show at Tim Hortons Field on Sat. June 20. Instead, nearly 20,000 fans have held onto their tickets for the new date, June 19, 2021. Remaining tix on sale here. In a press release, the band states "the main thing on our mind right now is how we can start putting good vibes out into the physical world.  A zoom performance can't contain a proper Arkells show! For now, we've made a playlist of our favourite live moments over the past few years. All the hits are here." 
– Toronto's PUP released the Morbid Stuff album last year to critical acclaim, a late-night debut on Late Night With Seth Meyers, and a largely sold-out world tour that had them on the road for a solid nine months. The group returned a few weeks ago with Anaphylaxis, its first new material of 2020. This is now followed by a video for the new single, performed live for the first time, straight from their respective homes (and tour van).
– City and Colour (aka Dallas Green) has released a single comprising covers of two tracks, Murderer and Sunflower by US cult fave act Low. It is available only via Bandcamp from June 19-25, and proceeds from Bandcamp sales will be donated to the NAACP Legal Defense Fund. A limited 7-inch vinyl version is now available via Cityandcolour.com, with profits donated To Black Youth! Pathway 2 Industry.
– Acclaimed Saskatchewan-raised, Toronto-based singer/songwriter Dione Taylor is readying the release of a new album, Spirits In The Water, on Matay Records. On Friday, "in tribute to Juneteenth," she released its first single, How Many Times, a song "dedicated to all of us who continue to protest peacefully for equal rights and justice even when our prayers remain unanswered." For every purchase of the track on Bandcamp on June 19, the platform donated 100% of the proceeds to the NAACP Legal Defense Fund. Bandcamp will allocate $30K per year to partner with organizations fighting for racial justice and create opportunities for people of colour. 
– Elisapie has released a new single, Asuguuq, described as " a gift to Inuit communities in the wake of National Indigenous Peoples Day on June 21." It is a cover of a song by late Inuk country-folk artist Charlie Adams, one of Nunavik's greatest singer-songwriters. Its title is actually an expression of bewilderment similar to "Oh my God" in Inuktitut.
– The Halifax Jazz Festival (HJF) 2020 was forced to cancel, but the staff has created an online festival experience. To kick off the summer, it is collaborating with the National Arts Centre to present #CanadaPerforms #RoadToCanadaDay. A live-stream from Sonic Temple on Facebook on June 22 features Sarah Ellen Morrison and Holly Arsenault, while a June 26 online concert features Andrew Miller and Nadia Moore. 
– In honour of Juneteenth (June 19), Toronto singer Roy Woods posted a new video for his song, What We Did, which is featured on his latest project, Dem Times (OVO Sound). It features scenes of the current Black Lives Matter movement as Woods sings of perseverance in the face of adversity. His songs have earned 1.8B streams to date.
– The American Association of Independent Music (A2IM) held its Libera Awards on June 18, and enigmatic Canadian artist Orville Peck was a double winner, for Best Country Album (Pony) and Breakthrough Artist of the Year. Other victors included Big Thief, IDLES, Sudan Archives and Mavis Staples. Indie Icon awards went to Alejandro Escovedo and Suzanne Ciani, and label mogul Seymour Stein was honoured with the 2020 A2IM Lifetime Achievement Award.
Obits
Dame Vera Lynn (Vera Margaret Welch), an English singer known as the 'Forces Sweetheart,' died on June 18, age 103.
Her recordings of We'll Meet Again and The White Cliffs of Dover shaped the national mood in wartime Britain and made her a beloved figure.
At the start of the second world war, she was an up-and-coming dance band singer. By 1945, this working-class young woman had become a symbol of the British wartime spirit, with a status comparable to that of the patrician prime minister, Winston Churchill.
Lynn's iconic status as the "Forces' Sweetheart" was due to the success of her radio series, Sincerely Yours, which linked the soldiers at the front with their loved ones at home. In 1944, she visited the troops in Europe, the Middle East and Asia, which kindled her lifelong commitment to the welfare of veterans, especially those of the Burma campaign.
After VE Day, Lynn resumed her career as a variety artist and recording star, but her association with wartime Britain remained central to her identity and reputation throughout her long life.
Her place at the heart of national life was officially recognised when she was made OBE in 1969, a dame in 1975 and a Companion of Honour in 2016; her 100th birthday, in March 2017, was marked by the release of a new album and a concert in her honour at the London Palladium.
Three songs came to embody the wartime spirit and became indelibly associated with her. Yours (recorded in 1941) was a straightforward song of love and fidelity; We'll Meet Again (1939) expressed a mood of fervent optimism, and The White Cliffs of Dover (1942) was intensely patriotic – despite having been composed by Americans.
Post-war, she remained in demand for variety theatre tours and starred in the long-running London Laughs with the comedians' Jimmy Edwards and Tony Hancock in 1952-54.
She also had bestselling Decca recordings, billed as Vera Lynn with Soldiers and Airmen of HM Forces. Among these were Auf Wiederseh'n Sweetheart, which was listed in the first published British hit parade in the New Musical Express in 1952 and topped the American charts, selling over a million copies there. Her biggest hit in Britain was My Son, My Son, co-written by the trumpeter Eddie Calvert, which reached No 1 in 1954.
Unlike some of her contemporaries' careers, Lynn's continued to prosper despite the arrival of rock'n'roll and, later, the Beatles. During the 60s and 70s, she made frequent concert performances, recordings and television appearances.
In 1985, Lynn shocked many by appearing as a special mystery guest at a benefit concert for the Anti-Heroin Campaign, sharing the stage with Motorhead.
In 1995, she made her final official public performance at a VE Day anniversary event at Hyde Park. Three days before her 100th birthday, she released Vera Lynn 100, featuring new orchestrations of her best-known songs alongside her original vocals. Her birthday was also marked with a projection of her face on to the white cliffs of Dover. The album went to No 3, making her the first centenarian to enter the UK charts, and charted again in May this year following the 75th-anniversary celebrations of VE Day.
Amongst those paying tribute to Dame Vera Lynn after her death was Tom Williams of Attic Records. On Facebook, he noted that "she was for sure one of my all-time favourite acts to work with. She was always gracious and charming and willing to do any interviews I wanted. She was in her mid-sixties when we released her records on Attic. In concert, her voice could overpower any room (she usually held the microphone well away from her)."  Sources: The Guardian, NME, Tom Williams
– Victor Feldbrill, principal conductor of the Winnipeg Symphony Orchestra from 1958-68, founder of the Toronto Symphony Youth Orchestra, and tireless champion of music by Canadian composers, died on June 17 at the age of 96.
"During his first season as conductor, the WSO more than doubled its annual performances," reads a statement on the WSO's Facebook page. "He was the first WSO music director to bring in guest conductors and he brought in an incredible list of visiting soloists — violinists Yehudi Menuhin, Isaac Stern and David Oistrakh, pianist Claudio Arrau and cellists Leonard Rose and Jacqueline du Pré."
Following his decade at the WSO, Feldbrill returned to his hometown of Toronto where he was resident conductor of the Toronto Symphony Orchestra from 1973-78. At the outset of his career, he had been a section violinist in the TSO and had made his conducting debut with the organization at 18.
He was the first conductor in residence at the University of Toronto, holding that position from 1968-82. He was also a faculty member of the Tokyo National University of Art and Music.
Feldbrill firmly believed in performing the music of his time and of his compatriots. His discography includes orchestral works by John Weinzweig, Norma Beecroft, Barbara Pentland, Harry Somers and Godfrey Ridout.
Feldbrill studied alongside Glenn Gould at the University of Toronto and would later share the concert stage with his former classmate. Together, Gould and Feldbrill recorded Brahms' Piano Concerto No. 1 in 1959.
In addition to his roles with the WSO and TSO, Feldbrill was a guest conductor with every major orchestra in Canada. His life is the subject of Victor Feldbrill: Canadian Conductor Extraordinaire, a biography by Walter Pitman.
Feldbrill had been active as a conductor as recently as 2017 when he led the WSO on the occasion of its 70th anniversary. He was made an officer of the Order of Canada in 1985 and was awarded the Order of Ontario in 1999. Source: CBC
– Lynford "Hux" Brown, a noted Jamaican reggae guitarist, died on June 18, age 75. No cause of death has been reported.
Brown played on the Paul Simon hit Mother And Child Reunion and on countless reggae hits.
He was a member of influential Jamaican bands during the 1960s including The Mighty Vikings and Supersonics, and he played on local hits by such acts as The Paragons,  The Melodians,and  Alton Ellis.
In addition to his work with The Supersonics, he appeared on '70s productions for producer Leslie Kong including By The Rivers of Babylon by The Melodians, Jimmy Cliff's The Harder They Come, and Pressure Drop, Funky Kingston and Monkey Man by Toots And The Maytals.
Brown's growing reputation drew Paul Simon to use him as one of the Jamaican musicians for his self-titled debut album, which was partially recorded at Dynamic Sounds in Kingston in 1971.
Brown recorded and toured with Toots and the Maytals for 35 years, retiring from the road in the early 2000s. Jamaica Observer