FYI
Music News Digest, Jan.11, 2021
Lido Pimienta (pictured) launches the City Hall Live Spotlight series, Early Music Vancouver announces a strong program, and Rafael Payare is named the new music director of OSM. Also in the news are CMI, Rhye, Jacob Hoggard,  Country Music Alberta Awards, USS, Cam Blake, and farewell Michael Apted and Jamie O'Hara.
Jan 10, 2021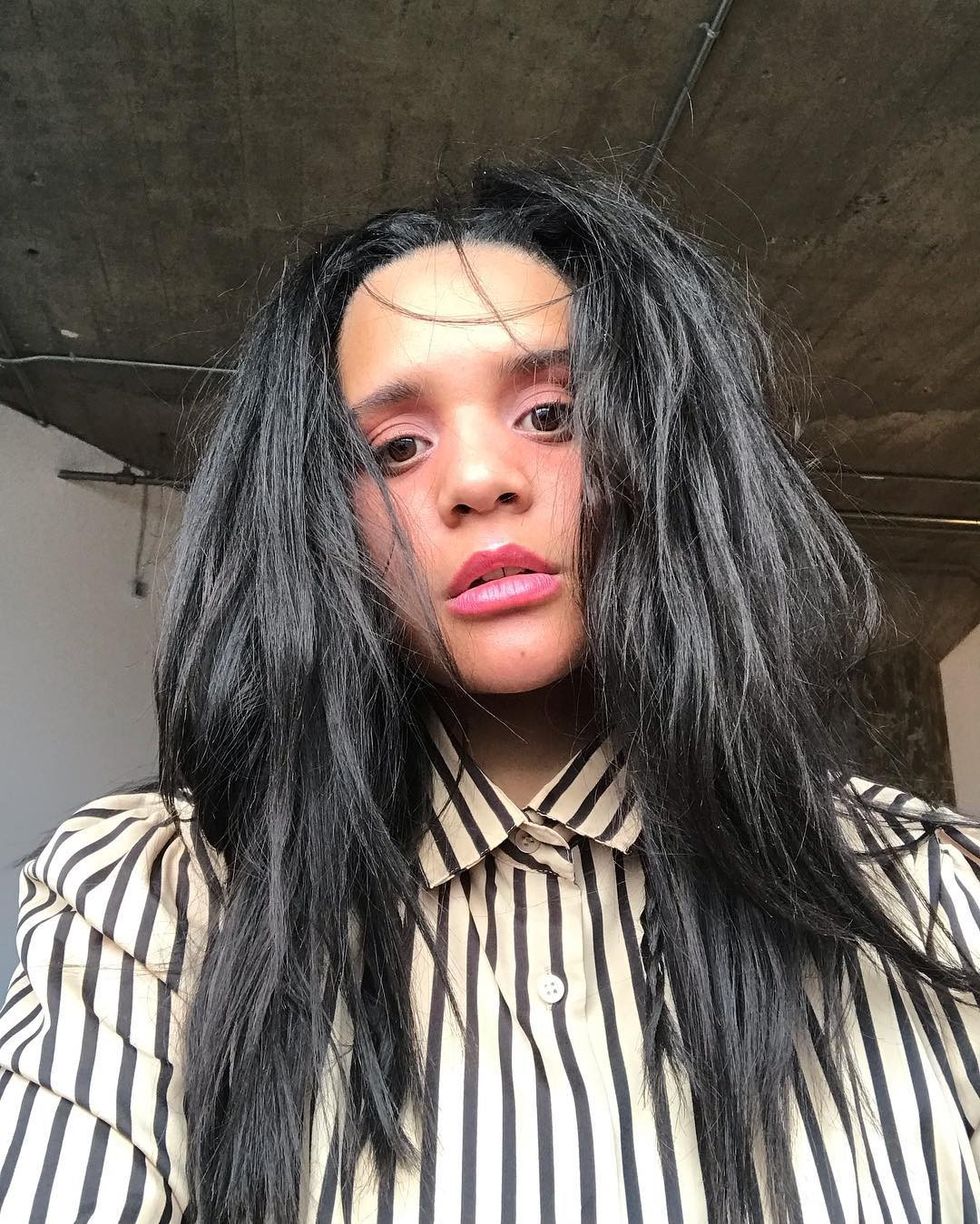 By Kerry Doole
This week, Toronto launches a weekly virtual concert series to support the local music industry. The City Hall Live Spotlight featuring online performances kicks off with award-winning Colombian-Canadian artist Lido Pimienta, from the Phoenix Concert Theatre on Jan. 14. The series, produced by the City, in partnership with Unison Benevolent Fund, features professionally produced live-streamed videos of Toronto musicians who would be performing at closed music venues. They will each be accompanied by a brief introduction to the location and its role in Toronto's music industry. Residents will be able to watch the performances through the City Hall Live Spotlight web page and on HappinApp, a Toronto-based live streaming platform. Source: Daily Hive
---
– Canada's Music Incubator (CMI) has announced a call-out for expressions of interest to join CMI's Board of Directors. Four seats are opening up on the company's Board in Feb. There's a specific need for music industry professionals; individuals who are working or have worked in either the not-for-profit or private sectors; and, entrepreneurs from any industry, with a minimum of five years of experience. The deadline to apply is Jan. 15. Details: CMI BOD call-out here. BOD application here. 
– Early Music Vancouver commences 2021 with a season of streamed classical concerts to be released from mid-January until June. The roster is headlined by pianist Angela Hewitt, with a program to be aired May 5. The series commences with a program of Trio Sonatas (Jan. 13), featuring two of Canada's top baroque violinists: Jeanne Lamon, formerly of Toronto's Tafelmusik, and Marc Destrube, of the Pacific Baroque Orchestra. Other performances come from the Erato Ensemble and Montreal's Ensemble Constantinople and EMV's new head, soprano Suzie LeBlanc. More info here. Source: Vancouver Sun
– Rafael Payare has been named the new music director of Orchestre Symphonique de Montréal (OSM). The 40-year-old Venezuelan conductor has led orchestras in Paris, Vienna, London, Munich, Chicago and Berlin. He also worked with the OSM in 2018 and 2019. (Antoine Saito/Orchestre Symphonique de Montréal), and he now takes over Kent Nagano's position at the OSM. Source: CBC
– Rhye, the Juno Award-winning project of Los Angeles-based, Toronto-born musician, Michael Milosh, releases a new single/video, Come In Closer, from his forthcoming album, Home, out Jan. 22 on Last Gang Records. The track features ambient sounds from a rainstorm that descended upon Milosh's home studio in Topanga during tracking. 
– The trial of Hedley frontman Jacob Hoggard, who is facing three sex-related charges, has been pushed back three months after Hoggard changed counsel. The Toronto trial had been expected to begin today (Jan. 11). The 35-year-old has pleaded not guilty to two counts of sexual assault causing bodily harm and one count of sexual interference. Source: CTV News
– The 2020 Country Music Alberta Awards are scheduled for Feb. 28, and the nominees were announced last week. Multiple nominees include Renegade Station, Nice Horse, The Dungarees, Tenille Townes, Linday Ell, Dan Davidson, and The Prairie States. See the full nominations list here.
– Toronto alt-rock duo USS released its final studio project, Einsteins of Consciousness, on Jan. 8. Formed in 2008, USS has won multiple CASBY and Indie Awards, earned a Juno nom, a gold record (Yin Yang), a platinum single (This Is The Best), ten Top 10 singles, and a CIMA Certified Road Gold certification. Here's the currently charting single and video, Happy.
– BC singer/songwriter Cam Blake releases his debut indie rock album Bad Vacation on Jan. 15, via Adagio Music/The Orchard. Earlier singles Losing My Mind, Conversation #3, and Self Worth have been featured on commercial and campus radio. Blake co-produced the album with Australian Sam Cutri. 
RIP
Michael David Apted, a versatile English film director best known for the Up series and Coal Miner's Daughter, died on Jan. 7, at age 79.
Apted's films were as varied as the James Bond picture The World Is Not Enough and the biographical dramas Gorillas in the Mist and Coal Miner's Daughter, but he made his most lasting mark with the Up documentary series, which followed the lives of a group of British people in seven-year intervals for more than a half-century. The most recent film, 63 Up,  was released in 2019. The New York Times in 2019 called it "the most profound documentary series in the history of cinema."
Released in 1980, Coal Miner's Daughter profiled country singer Loretta Lynn, played by Sissy Spacek, who won the best-actress Oscar.
Apted made other documentaries besides the Up series, including Bring On the Night (1985), about a Sting concert, which won a Grammy Award for a best long-form music video.
He was active in the Directors Guild of America and served as its president from 2003 to 2009. Source: New York Times
– Jamie O'Hara, A Grammy-winning songwriter and member of the 1980s country duo the O'Kanes, died on Jan. 7, age 70, of cancer.
The country music singer-songwriter came to fame as a member of the O'Kanes, a duo also featuring Kieran Kane that had six straight top 10 singles in the late 1980s, 
Besides his tenure with the O'Kanes and subsequent solo work after the duo broke up in 1990, O'Hara was renowned for his solo composition Grandpa (Tell Me 'Bout the Good Old Days), a No. 1 smash for the Judds in 1986, which won him a Grammy for best country song.
The O'Kanes, which O'Hara cofounded with Kieran Kane, had only the briefest of runs, releasing three albums and a handful of singles between 1986 and 1990. Variety notes that "their presence was outsize in relation to their tenure, with that six-song streak of country hits, one of which, Can't Stop My Heart From Loving You, reached No. 1 in '87.
After the duo split, O'Hara went on to record three solo albums, the last of which was Dream Hymns in 2012.
Among O'Hara's other notable compositions were The Cold Hard Truth and 50,000 Names, both of which met further acclaim when George Jones recorded them.
He also wrote or co-wrote No. 1 hits for Gary Allan and Ronnie McDowell and had his songs recorded by Tammy Wynette, Conway Twitty, Trisha Yearwood, Don Williams, Tim McGraw, Josh Turner, Tanya Tucker, Sara Evans, Randy Travis, Lee Ann Womack, Pam Tillis, Shelby Lynne, Wynonna Judd and The Trio (Emmylou Harris, Dolly Parton, and Linda Ronstadt). Source: Variety