FYI
Music News Digest, Feb. 27, 2019
Canadian sound engineer Paul Massey (pictured) wins an Oscar, The Beaches land on a big tour, and Warner and Spotify trade blows. Others in the news include Arcade Fire, Noah Mintz, The Strumbellas, Curve Music, Joel Kazmi, and farewells to Daniel Di Giacomo, Mac Wiseman, Charlie Phillips, and Mark Hollis.
Feb 27, 2019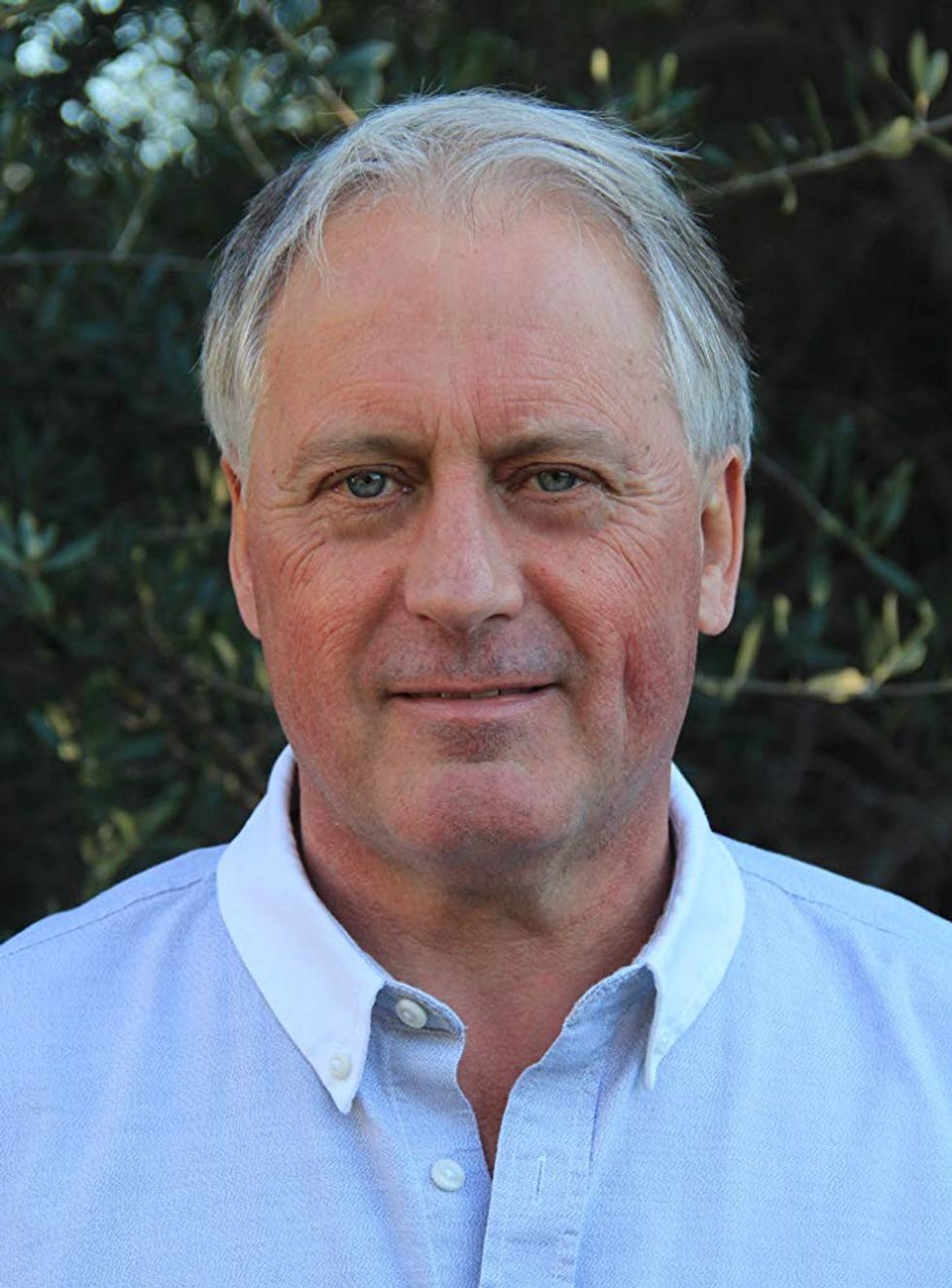 By Kerry Doole
On Sunday, Canadian sound engineer Paul Massey won the Academy Award for best sound mixing for his work in the movie Bohemian Rhapsody. It was the eighth Oscar nomination for the LA-based Massey, and his first win. In his acceptance speech, he gave "A massive shout-out to Brian May and Roger Taylor. Thank you so much for your music and for your collaboration and your support." Massey was born in England and moved to Toronto in 1977 at age 19 to work in the music business. He worked in the city for 13 years, eventually moving into TV and film post-production, before moving to Los Angeles to concentrate on features.
On FB, former Diodes manager Ralph Alfonso recalled that "in 1982, Paul Massey was the remix engineer on The Diodes' Survivors album. This was when he was working at Master's Workshop in Toronto. I later used him to remaster the Jack Scott compilation LP on Attic Records. I'm in the studio with Paul for that, and we're running the master tape (1/4) through the board and about the third track or so, the track starts skipping. So, I look at Paul and go, "Wait, uh, master tapes aren't supposed to skip, are they?" And we realized these had been transferred from vinyl." Sources: CP, Facebook
– Juno-winning Canadian band The Beaches have been named Special Guests on the upcoming North American spring tour from US alt-rockers Passion Pit.  The 16-date trek  runs April 30 to May 25, Check summer Beaches gigs here 
---
– A dispute between Warner Music Group and Spotify has turned nasty in recent days, following a suit WMG filed against the streaming giant. Spotify has accused Warner of abusive behaviour, and Tim Ingham in MBW writes "this is becoming one of the bitterest fallouts between a major music rights-holder and a market-leading retail partner in the history of the entertainment industry." At the heart of the dispute is Spotify's bid to launch in India, and Warner/Chappell's request for an injunction against that attempt, filed in High Court in Bombay. The outcome of that case is unclear, but stay tuned. MBW has confirmed with sources close to the platform that it launches in the market Feb. 26. Source: MBW
– "Iko Kreyòl" is a reimagining of the New Orleans classic "Iko Iko," a standard Mardi Gras chant that many historians believe descended from Haitian folklore. The song was released last week in celebration of Krewe du Kanaval in New Orleans. This new version features Lakou Mizik and New Orleans' 79rs Gang featuring Arcade Fire's Win Butler and Regine Chassagne and Preservation Hall Jazz Band and was produced by Butler and Eric Heigle. Lakou Mizik's upcoming album HaitiaNola, recorded in Haiti and New Orleans, will be released June 21 - The International Day of Music.
– Noted Toronto audio engineer/masterer Noah Mintz has announced the launch of Mic+Line - Not Your Father's Audio Engineering Conference. It leads off with Mic+Line x Signal Presents: Mastering Round Table at Signal Creative Space in Toronto on March 7 (7-10 pm). Joining Mintz are Harry Hess, Jeff Fedge Elliott and Mariana C Hutten Czapski, talking mastering, vinyl, audio quality and more. Tix are $7, with proceeds going to gear for SKETCH recording.
– The Strumbellas headline an outdoor concert at the Royal Botanical Gardens in Hamilton on July 6 with Dan Mangan, Donovan Woods and Dizzy. Pre-sale tix on sale this morning (Feb. 27).
– Brian Hetherman reports that his company, Curve Music, is now repping producer Joel Kazmi and 11 Hurts Music. Kazmi has worked with such artists as Sum 41, N Sync, and Jacksoul
RIP
Daniel Di Giacomo, bassist with the River Town Saints, passed away on Feb. 21, age 31. A blood clot is the suspected cause of death.
The group announced his death in a FB post that reads in part: " Anyone who had ever met Dan for more than two seconds knew that he was the funniest, wittiest and most genuine dude on earth. A heart of gold, wicked sense of humour, and killer hip-hop cred. To say we will miss him is beyond an understatement."
The Ottawa-based country-rock band is known for its hit singles "Bonfire," which went Top 10 at Country Radio, and "Cherry Bomb" which has over 3.85M views on YouTube and was awarded Single of the Year by the CMAO. The band has toured with Kip Moore and Tim Hicks, played major country festivals, and received CCMA nominations, including Rising Star of the Year.
A celebration service was held Monday. A GoFundMe page to support his family has been created.
Mac (Malcolm Bell ) Wiseman passed away Feb. 24, in Nashville. He was 93. Wiseman was a member of both the Country Music Hall of Fame and the Bluegrass Hall of Fame,
Wiseman's hit recordings  included "Jimmy Brown the Newsboy", "The Ballad Of Davy Crockett," "Tis Sweet To Be Remembered," "Love Letters In The Sand," "I Wonder How The Old Folks Are At Home,"  "Johnny's Cash And Charley's Pride", and "Shackles and Chains."
During his long career, he recorded with such diverse talents as Flatt & Scruggs, John Hartford, Merle Haggard, Bill Monroe, Woody Herman, Charlie Daniels, The Osborne Brothers, Johnny Cash and John Prine. He recorded for Dot, Capitol, MGM, RCA, CMH, Music Mill, Hilltop, Churchill, Starday and many other labels.
The Nashville Tennessean writes: "Wiseman did just about everything a person could do in the music business: worked as a disc jockey, promoter and record executive; recorded more than 65 albums; helped found the Country Music Association and served as its first treasurer; received a National Endowment for the Arts Heritage Fellowship; and influenced greats like Kris Kristofferson, Merle Haggard and Alison Krauss."
At the time of his death, Wiseman was the last surviving original member of Lester Flatt and Earl Scruggs' Foggy Mountain Boys. Yet, until his last days, he remained active in Nashville's music scene. "Mac Wiseman recorded splendid and often groundbreaking music for more than seventy years, remaining relevant and productive even in his nineties," said Kyle Young, chief executive of the Country Music Hall of Fame and Museum. "He was a titan of bluegrass music's first generation, though bluegrass never defined him."
Wiseman was born in Crimora, Virginia. His leg kept him out of World War II, but the Infantile Paralysis Foundation (a predecessor to March of Dimes) helped pay for him to attend college. He chose the Shenandoah Conservatory of Music, and soon he was learning the ropes at radio station WSVA.
His recording career officially began in late 1946, when he played bass on singer Molly O'Day's recordings of "When God Comes and Gathers His Jewels" and "The Tramp on the Street," among others.
While working at WCYB in Bristol, Tennessee, in 1948, he was hired by Flatt and Scruggs to join their band. On the air one day, Wiseman was offered a job by one of the radio show's guests, Bill Monroe. During his stint in Monroe's Blue Grass Boys, he sang on now-classics like "Can't You Hear Me Calling." 
After leaving Monroe, he landed slots on the popular "Louisiana Hayride" country music radio show and, later, the "Old Dominion Barn Dance." Wiseman recorded his first solo songs for Dot Records n 1951. His debut single, and future signature song, "'Tis Sweet to Be Remembered,"
Over the next decade, he released more than 100 songs on the Gallatin-based label, including "Jimmy Brown the Newsboy," which peaked at No. 5 on the charts, and "Love Letters in the Sand." While he was recording for Dot, he also ran its country division for several years. The Country Music Association was formed in 1958, and Wiseman was its first treasurer. 
During the late 1950s and '60s, Wiseman was a mainstay on the folk music scene, playing college campuses, festivals, and Carnegie Hall and the Hollywood Bowl. He also managed WWVA's country music show, "The Wheeling Jamboree," and in the early 1970s, he teamed up with Flatt for a pair of albums. 
He collaborated with artists ranging from big band leader Woody Herman to singer-songwriter John Prine to funk master Bootsy Collins, and his discography includes a 1977 salute to Gordon Lightfoot as well as a western swing album called Songs That Made the Jukebox Play.
Canadian country musc authority Larry Delaney informs that "Wiseman was a frequent visitor and performer on the Canadian country/bluegrass scene. As well as the album of Gordon Lightfoot songs, he earlier had recorded the album Sings At The Toronto Horseshoe Club,  which again featured songs written by Canadian songwriters. Notwithstanding the album's title, the session was recorded at Rodeo Records Studios in Montreal and featured instrumental support from Ottawa Valley-based musicians Ward Allen, "Papa" Joe Brown, Ron McMunn, Don O'Neill, and Lloyd Grant."
In 2010 he released the 5-CD (133 songs) box-set The Mac Wiseman Story on his own Wise Records label.  Germany's Bear Family label had earlier released a career-overview, six-CD, box set in 2003 and second four-CD set in 2006.
Wiseman received a prestigious National Heritage Fellowship — the United States' highest honour in the folk and traditional arts — from the National Endowment of the Arts in 2008.  A member of the International Bluegrass Music Hall of Fame since 1993, he was inducted into the Country Music Hall of Fame in 2014. Sources: Larry Delaney, The Tennessean
Charlie Phillips, an East Coast bassist who played with Dutch Mason, Rick Jeffery, Jim Henman, Garrett Mason, and more, passed away on Feb. 23. Age and cause of death have not been announced. 
Phillips toured and recorded with Dutch Mason in the later stages of Mason's career, and is featured on the Dutchie's 60th Birthday album. He appears on 13 Vultures, the Rick Jeffery tribute produced by Jim Henman and released in 2009. He also appeared on a number of albums by Henman, and worked extensively with Garrett Mason and Mike Trask, including on What A Weird Nite, the 2012 album by Mike Trask & The Sexy Animal.
Announcing Phillips death on FB, Henman (ex-April Wine) recalled that "I first met Charlie in the mid-'60s and we were both learning some classical fingerpicking at that time. Charlie played bass on most of my recordings over the last 10 years and was always a delight to work with and talk to. He had an overabundance of talent and humility."
Phillips was also politically active locally. In the 1980s, he took Nova Scotia to court, protesting the fact the province offered social assistance to eligible single mothers, but not to single fathers, and he won his case, forcing a change in the law.
In 1992, he headed up the Nova Scotia No Committee during the Charlottetown Accord referendum, and his side won. Sources: The Contrarian, Jim Henman, Mike Trask.
Mark David Hollis, co-founder, lead vocalist and main songwriter of influential English band Talk Talk, died on Feb. 25, at age 64. No cause of death given.
Hollis was born and raised in London. His older brother, Ed Hollis, became a disc jockey and producer who managed bands such as Eddie and the Hot Rods.
Mark Hollis' first bands were the short-lived The Shits and The Reaction. In 1977, The Reaction recorded a demo for Island Records, but disbanded after just one single, 1978's "I Can't Resist". Through his brother, Hollis was introduced to the other musicians who joined him in Talk Talk, soon signed to the EMI label.
It was initially a synth-pop group considered part of the New Romantic scene. After the albums The Party's Over (1982), and It's My Life (1984), its sound became more adventurous with their acclaimed third album, 1986's The Colour of Spring, their biggest commercial success (it reached No. 14 on the Canadian chart).
The band's final two albums, Spirit of Eden (1988) and Laughing Stock (1991), were not successful commercially, but are now viewed as early landmarks of post-rock music.
After Talk Talk disbanded in 1992, with Hollis releasing a self-titled solo album in 1998; he then retreated from music, citing a desire to concentrate on family.
News of his death quickly elicited tributes from his peers in the UK and beyond, including Duran Duran, Spandau Ballet, The The, The Doves, and Broken Social Scene.
Sources:The Guardian, NME, the Wire, BBC, Wikipedia