FYI
Music News Digest, Aug. 3, 2020
Tate McRae (pictured) is one of the Canadians to earn a VMA nomination, CIMA and ADVANCE partner on an important anti-racism initiative, and Frank Dukes recruits David Bendeth for a Kingsway Collaboration. Others in the news include Home Routes/Chemin Chez Nous, Oshawa Music Hall, Cellar Music Group, Chemical Dreams, Peaches, Djooky Music Awards, Studio Bell, Sam Tudor, Harrow Fair, Dear-God, The Washboard Union, Doubleheader, and farewell Alan Parker and Steve Holland.
Aug 03, 2020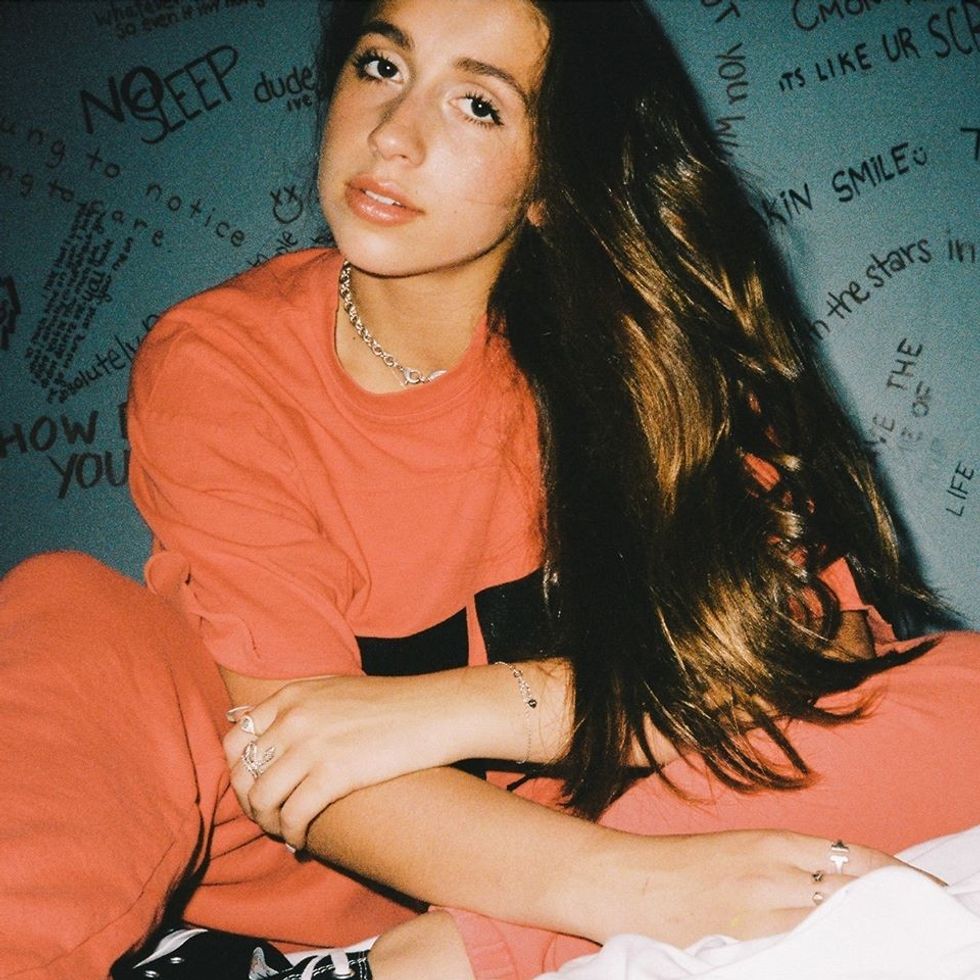 By Kerry Doole
The nominees for the 2020 Video Music Awards have been announced, and Ariana Grande and Lady Gaga lead the way with nine noms each. Billie Eilish and The Weeknd each earned six nominations, with Taylor Swift collecting five nominations. The Weeknd is a contender for artist of the Year and for Video of the Year, for Blinding Lights. Justin Bieber earns three nods, including for Artist of the Year, while Drake gets two as a featured artist (with Future), and one for his Toosie Slide. 17-year-old Calgarian pop artist Tate McRae is nominated for Push Best New Artist.
---
This year's MTV VMAs will take place at the Barclays Center on Aug. 30, marking the arena's first event since Covid-19 lockdowns went into place in New York City in March. The event will take place with a limited audience at best. See the full nominees list here 
– CIMA is facilitating a series of roundtable discussions on anti-Black racism in the Canadian music entertainment industry. The series is presented in association with supporting partner ADVANCE, Canada's new Black Music Business Collective, and CIMA has invited peer and partner organizations from across the national industry to support the initiative. Initiated, curated and coordinated in association with entertainment community mainstays Ian Andre Espinet and David "Click" Cox, these discussions will be centred in the voices and lived experiences of working Black music professionals from the vast segments of music entertainment. After listening to the experiences and the lessons contained therein, the accumulated knowledge will be used to compile a report containing actionable  suggestions for change.
Breaking Down Racial Barriers takes place in 10 weekly Zoom roundtable discussions, each Tues at 1 pm beginning Aug. 4. Nine sessions will address key areas of the entertainment industry and barriers faced by Black people - with highlighted themes and key takeaways captured. The final segment will aggregate accumulated knowledge and create actionable solutions via The Breaking Down Racial Barriers report which will be then shared with all peer and partner organizations and the wider community with the understanding that it can, if embraced, inform how policies and practices can and should be reformed. Full event info and registration details here
–  The Kingsway Music Library is a renowned boutique sample library created and curated by Toronto-bred, LA-based Grammy Award-nominated producer Frank Dukes (Drake, Rihanna, Kendrick Lamar). It is launching a new series called Kingsway Collaborations, and the first instalment teams up veteran Canadian producer David Bendeth with two of the Library's frequent contributors, CVRE and Brandon Leger. Bendeth made a mark with his 1979 debut album Adrenalin (its track Feel The Real topped the UK Dance Charts) and has gone on to produce numerous platinum-selling rock albums.
– Home Routes/Chemin Chez Noushas partnered with the 59th annual Philadelphia Folk Festival, adding a diverse group of Canadian performers to the lineup of the new Global Digital Edition of the Festival. That list comprises Sierra Noble with Double The Trouble and Michael Harris of the Ivan Flett Memorial Dancers; James Keelaghan; Hauler; and The Small Glories. The inaugural online edition of the fest takes place Aug. 13-16, including performances curated by Culture Ireland, the National Arts Centre Canada, Showcase Scotland Expo, and Home Routes / Chemin Chez Nous (Canada). 
– Some rare good news on the music venues front is word that Oshawa is getting a brand new music and multi-purpose venue located at 44 Bond Street East. Local hub Oshawa Music Hall closed two months ago, but its principals have partnered with The Sacco Group (Diachenko family) for the new venture. The new location boasts a 1000+ person capacity room on the main floor along with a basement bar/club, along with a restaurant/lounge for show-goers on the second floor with a VIP section/valet parking for special events. 
–  A rare collection of previously unissued recordings by legendary jazz saxophonist Cannonball Adderley is becoming more accessible thanks to two small jazz labels interested in jazz history. Vancouver-based Cellar Music Group's imprint Reel to Real and New York distributor la reserve records have released a digital version of Adderley performing at Seattle's Penthouse jazz club. Cannonball Adderley's Swingin' in Seattle: Live at the Penthouse features the jazz great's quintet captured live on radio in 1966 and 1967 over four performances. For decades, the recordings sat largely unheard in archives until Canadian saxophonist and Cellar Music Group founder Cory Weeds found out about them. Weeds served as the collection's executive producer.  A previous version of the collection was released in 2018 on a limited vinyl record edition, but the digital release will contain more material. Source: AP
– Martha and The Muffins principals Martha Johnson and Mark Gane have produced, co-written and performed on a new project, Chemical Dreams. Released last week is Look To The Moon, a new single and video that is a collaboration with John Orpheus, a Trinidadian/Canadian musician, songwriter and soon-to-be-published author.
– Peaches has released her interpretation of the T. Rex hit Solid Gold, Easy Action, from the Hal Willner-produced star-studded collection AngelHeaded Hipster: The Songs of Marc Bolan and T. Rex, out Sept. 4 on BMG. 
– Music platform Djooky has launched a global online competition, the Djooky Music Awards (DMA), which are now accepting applications from artists and songwriters all over the world. The first deadline for entries is Aug. 15, after which the National Voting Round will take place and country winners will be announced. The top three entries from each continent will compete for the main prize in the Global Voting Round announced to take place on Aug. 29. The contest will be judged in the final stages by a panel of prestigious producers, musicians and composers, including Canadian Justin Gray (Avril Lavigne, John Legend), Brian Malouf (Michael Jackson, Queen), and Patrice Rushen. Details here 
–The National Music Centre (NMC) in Calgary will reopenStudio Bell on Aug. 15. It will remain open every Saturday and Sunday from 10 am to 5 pm, operating at reduced capacity until further notice. Admission will be free by reservation courtesy of Bell for the first four weekends, from Aug. 15 to Sept. 6. Strict covid-19 protocols will be in place.
– Singer/songwriter Sam Tudor has released Everybody's Keeping Their Word, the first single from a forthcoming album set for this fall. The record was written over a three-year period between Toronto and Vancouver and mixed back in Tudor's home of Interior BC where the video for the single was also shot. Check it out here.
– Roots duo Harrow Fair performed for the first time since Jan. on July 31. The live-stream was recorded at Currie's Music and Antiques in Gravenhurst, ON, and streamed by The Live Room in Saltaire, England. HF member Miranda Mulholland informs us that the show is viewable until Aug. 7. A link for tickets here and a promo code you can use is BMK5ZFZK
– 19-year-old Brampton experimental hip-hop and hardcore artist Dear-God is making noise in the blogosphere, and he recently signed to the shrewd talent-spotters at Dine Alone Records. His new cut Buck was premiered last week via Zane Lowe's Beats 1 show on Apple Music.
– Fittingly released at the height of summer, Dock Rock is The Washboard Union's follow-up single to the smash Country Thunder. Faced with the challenge of creating a video while following strict social distancing and lockdown orders, the band recruited its fans to star in the "Dock Rock" fan video. Check it out here.
– Beatmaking Montreal power-duo Doubleheader comprises musician-producer-rapper Arthur Comeau (ex Radio Radio, aka Nom de Plume) and multi-instrumentalist, producer and arranger Jean Massicotte (Patrick Watson, Lhasa,  Alejandra Ribera). Released on June 6, debut single Diamond Flake is a festive space disco track featuring rising star Dominique Fils-Aimé. A video for the track has now come out.
– Fifteen-year-old Nivedita Motiram, a Canadian of Guyanese parentage, has been announced as the winner of the 14th season of the Long and McQuade Singing Contest in the Juvenile category. Tanya Yousofi took the honour in the Adult competition.
Obit
Sir Alan William Parker, a highly successful English filmmaker whose diverse output included Bugsy Malone, Midnight Express, and Evita, died on July 31, at 76, after a long illness.
A Briton who became a Hollywood heavyweight, Parker also directed Fame, The Commitments and Mississippi Burning. Together his movies won 10 Academy Awards and 19 British Academy Film Awards.
Parker was born in London on Feb. 14, 1944, and, like many other aspiring British directors of his generation, including Ridley Scott and Adrian Lyne, began his career in advertising as a copywriter and director of commercials.
He moved into television with critically acclaimed 1974 drama The Evacuees, which won an International Emmy Award.
The next year he wrote and directed his first feature, Bugsy Malone, an unusual, exuberant musical pastiche of gangster films with a cast of children, including a young Jodie Foster.
He followed that with 1978 feature Midnight Express, which won two Oscars — including one for Oliver Stone's script — and gained Parker the first of two best-director nominations.
Parker ranged widely across subjects and genres. Parker was also a notable director of musicals, a genre he both embraced and expanded. Fame (1980) was a gritty but celebratory story of life at a performing arts high school; Pink Floyd — the Wall (1982) was a surreal rock opera; The Commitments (1991) charted the ups and downs of a ramshackle Dublin soul band, and Evita (1996) cast Madonna as Argentine first lady Eva Peron in a big-screen version of Andrew Lloyd Webber's musical.
Films in other genres included Shoot the Moon, Angela's Ashes, Birdy, Angel Heart, and Mississippi Burning, a powerful civil rights drama that was nominated for seven Academy Awards, including best director.
Parker also championed Britain's film industry, serving as chairman of the British Film Institute and the U.K. Film Council. He was knighted by Queen Elizabeth II in 2002, and in 2013 received the British film academy's highest honor, the BAFTA Fellowship. Sources: AP, The Guardian
Steve Holland, the final surviving member of the classic six-piece Molly Hatchet lineup, has died. Age and cause of death have not been reported.
The news of the guitarist's passing was shared via social media by Gator Country, the band Holland formed in 2005 with fellow ex-Molly Hatchet members Jimmy Farrar, Duane Roland and Bruce Crump.
Holland joined Molly Hatchet in 1974, and departed in 1983. Source: UCR