FYI
Music News Digest, Aug. 3, 2018
Shawn Mendes (pictured) will perform at the VMAs in NYC, Honey Jam returns, and CNW showcase applications are now open. Others in the news include Daisy Peterson Sweeney, Music PEI, Ron Mann, Ron Sexsmith, Joe Robertson, Manitoba Music, CNE, Tragedy Ann, and Harrison Brome. Videos added for your enjoyment.
Aug 03, 2018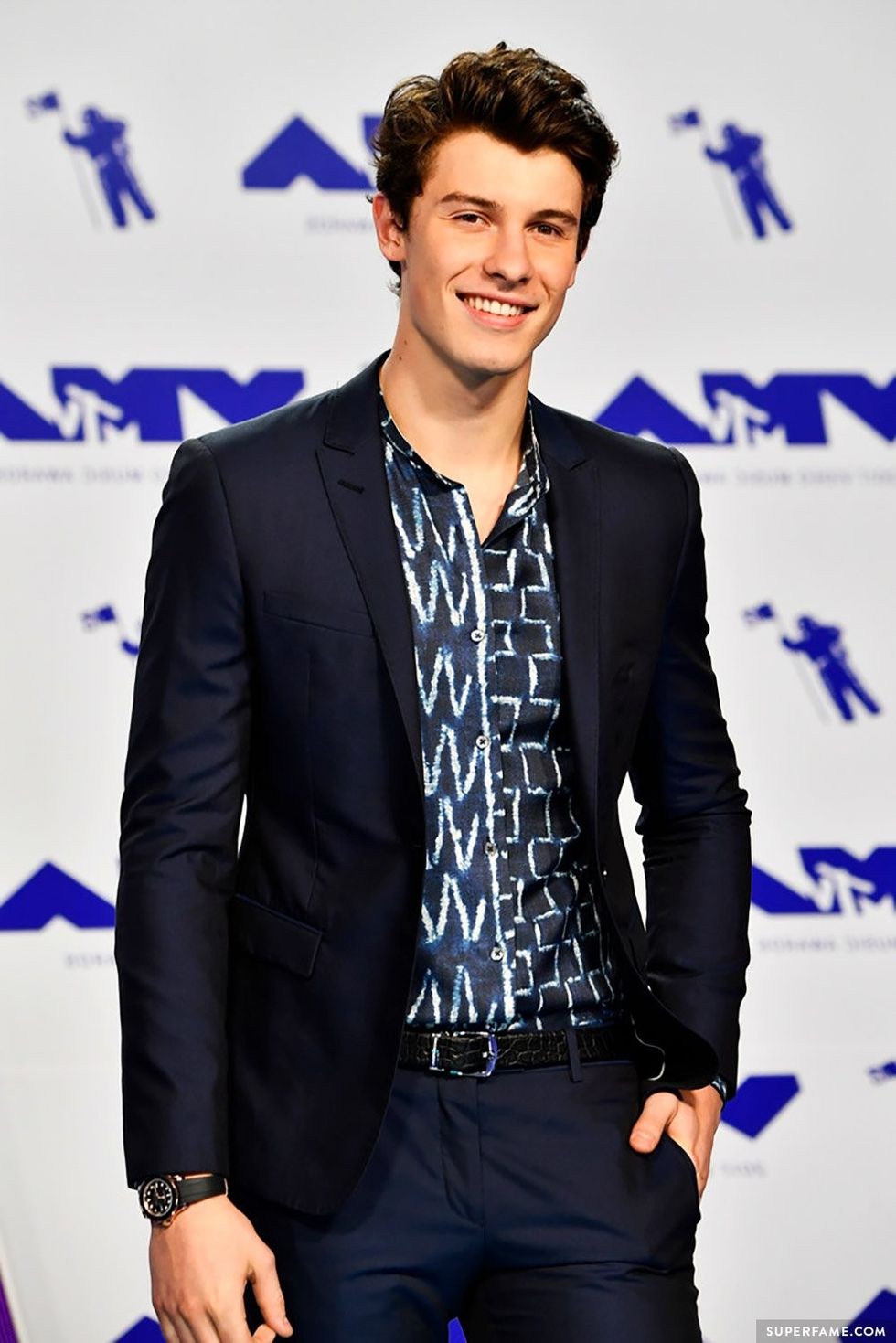 By Kerry Doole
Shawn Mendes will perform at the VMAs (Video Music Awards), Aug. 20, at NYC's Radio City Music Hall. Other acts named include Ariana Grande and Logic with Ryan Tedder. Mendes will deliver his hit (160M YouTube views) "In My Blood." On Aug. 26, Mendes appears at the iHeartRadioMMVAs in Toronto. 
---
– The annual Honey Jam concert in Toronto has regularly fostered the development of up-and-coming female artists in multiple genres, with successful alumni including Nelly Furtado, Melanie Fiona, and Jully Black. This year's concert comes to the Mod Club Theatre on Aug. 23 and features 15 Canadian artists. Tika and Lu return as special guests, with Tika also assuming hosting duties. Check the list of 15 performers here 
– Applications to showcase at Canadian Music Week 2019 are now open, with a deadline of Jan. 7, 2019. All accepted bands will receive access to CMW's Music Summit (May 9-11 (valued at $699 CAD). Apply here
– Beloved Montreal piano teacher Daisy Peterson Sweeney (sister of Oscar Peterson) died a year ago, at age 97, and then-mayor Denis Coderre promised to name a street after the piano teacher. That promise turned sour when, in May, the city of Montreal informed the family that instead of a street, Guy-Paxton Park, a 25-metre-by-50-metre green space at Guy and Paxton Sts. in Little Burgundy, would be renamed after Sweeney.
That does not sit well with the family. In an interview with the Montreal Gazette, Sweeney's niece Celine Peterson (daughter of Oscar) stated "There was no discussion. It was just, you have been notified that this is happening. It looks like a dog run, it's just unacceptable."
– Music PEI held its AGM recently. New Board Members are Gretha Rose, Liam Corcoran and Brett Sanderson. Returning for a second term is Catherine MacLellan. Returning to complete their terms are Luke Pound, Alanna Jankov, Alex Douglas, Jessica Smith, Jordan Cameron and Emilee Sorrey. Tanya Gallant was reappointed as the Francophone Rep and Jennifer Campbell moves from the role as President to Past President. Emilee Sorrey steps into the role as President from VP and Jessica Smith continues as Treasurer. Still to be appointed by the Board at the next Board meeting are the Secretary and Vice President.
– This week, Canada's biggest film festival, TIFF (Toronto International Film Festival) announced its slate of Canadian films for this year's edition. Of note is the North American premiere of CarmineStreet Guitars, directed by acclaimed Toronto documentary filmmaker Ron Mann (Imagine the Sound, Comic Book Confidential, Tales of the Rat Fink ). This doc is described as "a ballad to Greenwich Village guitar-maker Rick Kelly, who builds his custom-made instruments from repurposed wood scavenged from historic New York City buildings." It features appearances by store clientele, including Charlie Sexton, Bill Frissell, and Jim Jarmusch.
– Now a proud resident of Stratford, Ron Sexsmith has announced a show as part of the Stratford Summer Music series, at The Avondale, Aug. 20. It is the première performance of Songs from Deer Life, featuring tunes adapted from his book/fairy tale Deer Life. Onstage he'll be joined by musicians from Stratford's INNERchamber, Music Director Andrew Chung, vocalist Barbara Fulton, narrator Mike Nadajewski and orchestrations by Ben Bolt-Martin.
– SOCAN is mourning the loss of Canadian businessman/philanthropist Joe Robertson who, along with wife Anita and daughter Laura Robertson, was killed in a plane crash on July 30. The Robertsons generously supported SOCAN and the Canadian Songwriters Hall of Fame. "Joe Robertson was an integral part of the Canadian Songwriters Hall of Fame show committee and board these past 18 months," said Vanessa Thomas, Executive Director of the Hall of Fame.
–  Manitoba Music is presenting another season of Open Mic Nights with the Winnipeg Folk Festival at The Handsome Daughter. Submissions are now open for artists interested in hosting a night. Deadline is Aug. 17.
– Toronto's CNE (Canadian National Exhibition) Bandshell Concert Series lineup includes Dennis DeYoung (Styx), Blood, Sweat & Tears, Nancy Wilson ( Heart), Kansas, Moist,  Freddie McGregor, Emerson Drive, Big Sugar, Bedouin Soundclash, The Trews, The Washboard Union, Men Without Hats, The Spoons, Stars, Hollerado, and Julian Taylor.
– Guelph folk duo Tragedy Ann is releasing a single, "The Last Thing," today (Aug. 3), the first thing taken from upcoming album Matches. Last month, they were the recipients of two Songs from the Heart awards from Folk Music Ontario.
– Vancouver R&B artist Harrison Brome recently released a video for the track 'Looking At You," taken from his EP, Body High. That title track earlier reached number six on Spotify's Viral Hits chart.