FYI
Music Biz Headlines, Oct. 8, 2020
Tributes pour in for Eddie Van Halen (pictured) Johnny Cash is filmed hunting moose in NL, and Bahamas opens up. Also in the headlines are Shawn Mendes, Northcote, Spotify, Aaron Allen, Viola Desmond, Mac Davis, BTS, Pay-for-Play, Led Zeppelin, digital wellness, AC/DC, CMAs, Fleetwood Mac, and song segues.
Oct 08, 2020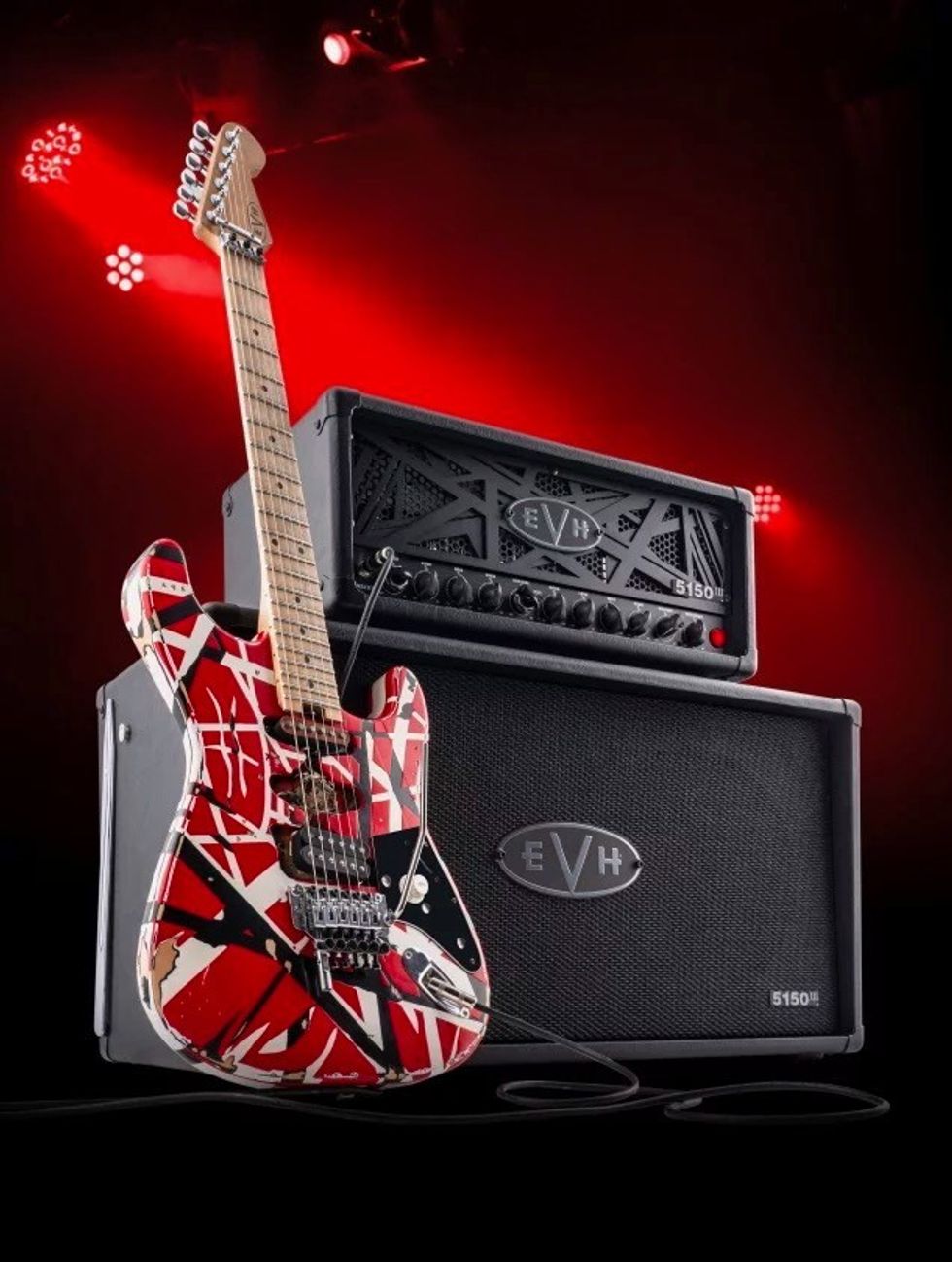 By FYI Staff
The Folsom Prison Blues singer never shot a man in Reno, but he did bag a moose in Newfoundland. It happened in the first days of October 1961. Because the moose-tracking jaunt to a logging camp in Canada's youngest province was underwritten by Field & Stream magazine, vivid professional photographs documenting the trip were made public and recently resurfaced. –Brad Wheeler, The Globe and Mail
---
The folk rocking troubadour also known as Afie Jurvanen has long been a staple of Canadian music thanks to his affable demeanour, succinct songwriting and expansive arrangements. On the eve of releasing a new album, Sad Hunk, he answers our Questionnaire. – Matt Bobkin, Exclaim!
The pop singer from Pickering, Ont. unveiled the early details of the next chapter in his music career, sharing a promotional trailer for his upcoming fourth studio album. It reveals the release date for the Wonder single, and the full album marked for Dec. 4. – CP
 Matthew Goud (aka Northcote) is a hardworking troubadour at heart, Goud has been writing songs and touring the world for most of his adult life. With three full-length projects, two EPs, and more than 500 shows performed globally alongside some of the heavyweights of his genre, Goud's is a familiar voice to many in the community. Learn more here. – Tim Jackson, Dizzy TV
A London musician and tattoo artist received a major award at the first-ever drive-in awards. Aaron Allen, 39, won the award at the CMAOntario Awards show Sunday night. There were 250 cars at the event at the Western Fair District for a show in Allen's home city.  –  Brent Lale, CTV London
The live music industry in the province has taken a huge hit due to covid-19 restrictions; as a result, SaskMusic started the Sask Venues Project. The project makes and sells limited-edition T-shirts, with all proceeds going directly to live music venues around the province. – Josh Sigurdson, 620 CKRM
Krystle Dos Santos stars in Hey Viola!, a new musical she co-created about Canadian civil rights trailblazer Viola Desmond, for a run of shows at New Westminster's Anvil Centre this month. The production brings Viola Desmond's civil-rights story to life with songs of the era. – Tom Zillich, Peace Arch News 
One era's poignant representation of social inequality is another era's racially problematic ballad. The song remains the same, but the interpretation evolves. – Brad Wheeler, The Globe and Mail
Two current series take slightly different approaches to chronicle the creation of a song. One documents the creation, as it happens. The other looks back and asks the creators to remember everything and tell good anecdotes about it all. APTN's Amplify is recommended. – John Doyle, The Globe and Mail
These 10 artists, platforms and collectives are innovating to keep music alive in the Covid era. – Richard Trapunski, NOW
Every so often, a new artist explodes overnight with the help of a viral single, but with little or no indication about who might have sung it. In 2017, a masked Canadian singer performing under the pseudonym Orville Peck released a single titled "Dead of Night," a song that would eventually thrust the virtually unknown artist into country music stardom.
To this day, we still don't know who Orville Peck actually is. –Louis Pavlakos, The Concordian
What does a board from the school Louis Riel attended, Sudbury ingots, Pierre Burton's bowtie and the Trailer Park Boys have in common? 
How about adding Wayne Gretzky, a Japanese-Canadian baseball team, The Hoito, a muskox horn and a Scottish-born Canadian singer-songwriter?
The answer, in case you didn't get it, is a guitar and a musician named David Leask. – Jenny Lamothe, Sudbury.com
International
South Korean retail investors ponied up over $50 billion as they sought to lay their hands on shares in Big Hit Entertainment, the management label of K-pop sensation BTS - more than 600 times the value of shares on offer. – Cynthia Kim, Reuters
Spotify is launching a priority global "Umbrella" brand focused on reaching Black consumers. That's according to a new job ad spotted by MBW for a Los Angeles-based Hip Hop and R&B Manager, whose remit will include an objective to "Build [this] Umbrella brand to connect with Black audiences". – MBW
Or are gender beliefs at the heart of the devaluation of pop? – Trav Wilson, ecoustics
Spotify's new-and first ever-album charts will showcase the power of albums on the platform, highlighting the craft of creating a full album, the immense effort that is often involved, and the way that albums connect fans all around the world. – Jem Aswad, Variety
Among the 2,500 text messages obtained by Rolling Stone, several suggest a link between airplay and record label payments. – Elias Leight, Rolling Stone
Led Zeppelin's six-year-long copyright battle over their classic '70s song Stairway to Heaven has finally come to an end. The US Supreme Court refused Monday to hear the case following a petition filed by the estate of Spirit's Randy Wolfe (aka Randy California) in August. The legal battle was brought by Randy California's estate in 2014, accusing Robert Plant and Jimmy Page of copying the opening riff of Stairway to Heaven from the Spirit song, Taurus. – Murray Stassen, MBW
The industry is primed to witness yet another disruption: the growth of and demand for music that, beyond entertainment, addresses specific needs in our lives — like meditation, stress relief, motivation, focus, and improved health and well-being. I refer to the broader class of music designed to benefit the well-being and optimal performance of the listener as wellness music. – Frank Fitzpatrick, Forbes
His guitar solos stunned and inspired, but the musician, who died of cancer, was also a gifted songwriter, producer and keyboard player. Eddie Van Halen created a stunning array of sounds from his guitar and wrote immediately recognizable riffs for his band. – Rob Tannenbaum, NY Times 
Eddie, the brilliantly electrified hard-rock guitarist, died of cancer on Tuesday. With his drumming brother, Alex, he formed their namesake band with singer David Lee Roth and bassist Michael Anthony in 1974. With his death, a little bit more of my teenaged self died with him. The albums Van Halen and Van Halen II in 1978 and 1979, respectively, were a revelation to my tiny, undernourished rock 'n' roll brain and a slap in the face to my musical senses. – Brad Wheeler, The Globe and Mail
"This record is pretty much a dedication to Malcolm, my brother," Young says of the band's new 'Power Up' LP. "It's a tribute for him like 'Back in Black' was a tribute to Bon Scott." – Andy Greene, Rolling Stone
Country stars Reba McEntire and Darius Rucker are promising laughs and good music when they co-host this year's CMA Awards in November. McEntire marks her fifth year as a host. Rucker, who crossed over from the rock world about 15 years ago and is a Grand Ole Opry member, will be a first-time host of the CMAs when the show airs on Nov. 11 on ABC from Nashville.–  Kristin M. Hall, AP
The iconic rock band has seen its 1977 hit "Dreams" triple in sales and double its streams since TikTok user @420doggface208 uploaded his now-viral video last weekend. Since Nathan Apodaca shared the TikTok, the classic track off of the album "Rumours" has been streamed an average of 105,000 times a day. – Laura Zornosa, Los Angeles Times
Ensembles shut by the coronavirus pandemic are shaking up their programming. – Joshua Barone, The New York Times
 Personally, I find that Spotify is at its best when you let it play continuously in its 'radio' mode. However this algorithm works, it works even better than Discover Weekly. – Keith Jopling, Medium