FYI
Meet the 2021 Juno Nominees: Nick Nemeroff
From now until the 2021 Juno Awards are presented on June 6, we will offer this weekly column to help you get to know some of the nominees in all categories a little better. Here's a look at a Montreal-born comedian making waves.
May 05, 2021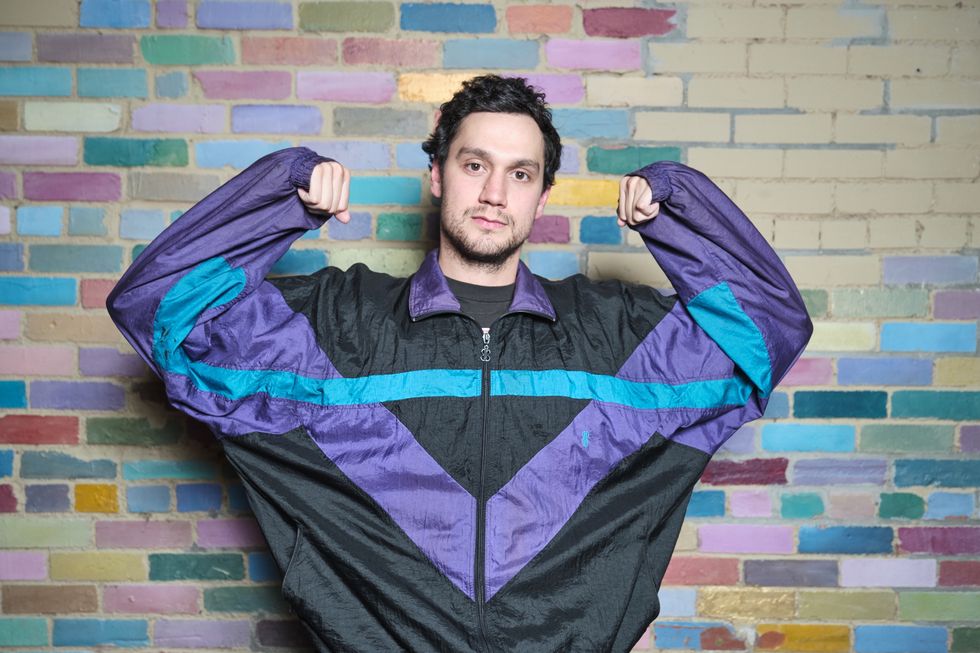 By Jason Schneider
From now until the 2021 Juno Awards are presented on June 6, we will offer this weekly column to help you get to know some of the nominees in all categories a little better.
---
Meet the 2021 Juno Nominees: Nick Nemeroff
Nominated in the category Comedy Album of the Year
Not since the 1970s heyday of George Carlin and Steve Martin has there been such an enthusiasm for comedy albums as there is today. Yes, stand-ups everywhere are fighting tooth and nail for Netflix specials, but it's clear that many people still value the unique experience of simply listening to a great comedian ply their craft in front of a receptive audience.
That's also evident in the fact that the Juno Awards reinstated the Comedy Album of the Year category in 2018 after dropping it in 1984 when it seemed there was no one else to give it to other than Bob & Doug McKenzie. There's definitely no shortage of worthy recipients these days, and the category can now be seen as a strong indicator of which comedians could potentially become the latest homegrown talent to establish careers in the U.S.
One of this year's nominees, Montreal-born Nick Nemeroff, has already been making inroads toward that end, having appeared on Conan as well as at Just For Laughs, the Winnipeg Comedy Festival and other high profile international events. However, his debut album The Pursuit Of Comedy Has Ruined My Life captures him in a Toronto club, the ideal setting for his highly intelligent, low-key delivery.
"We recorded it over two nights and the first show went so great that I knew for the second show I could be a bit looser and spontaneous," Nemeroff says. "As I imagine any comic who has released an album will tell you, the hardest part of the process was listening to myself over and over again while we were editing… I couldn't stop laughing! No, it's actually a pain to hear your own voice and agonize over every little breath and tone. There's a couple things on there I wasn't sure I'd keep in; at one point I completely abandon a joke midway through and at another point I invite an audience member onstage. And yet, both instances gave the overall album a much more 'live' feel, which I really liked."
The Pursuit Of Comedy Has Ruined My Life obviously struck a chord with the Juno nominating committee as well, something Nemeroff wasn't expecting. "Being nominated this year was a thrilling honour and felt very validating," he tells us. "It's pretty rare to achieve something in comedy your parents can understand and are proud to tell their friends about, compared to 99 per cent of the time when it's like, winning Crazy Jack's BBQ & Grill Funniest F*cker of the Night. But seriously folks, the experience of making a name for yourself in the Canadian comedy system is akin to pounding your head against a brick wall expecting it to break, so it's always nice to see a small bloody dent in the bricks."
That frustration has obviously been compounded over the past year with the inability to actually do stand-up in front of audiences, forcing Nemeroff to adapt by doing some outdoor performances and, as he describes it, "go crazy" on his Twitter and Instagram in order to remain engaged with his audience. However, the time away from the stage has also led him to work on some scripts and develop a forthcoming podcast with fellow Toronto comedian Gavin Pounds. Most significantly, Nemeroff landed a role in Australian director Matt Vesely's short film System Error as the voice of a HAL 9000-style computer named George that runs a convenience store in a dystopian future. Although the film's scheduled premiere at last year's Tribeca Film Festival was cancelled due to Covid, Nemeroff's charming performance can be seen on YouTube.
Still, stand up remains an addiction Nemeroff can't shake, and as soon as he's able, he plans to be back on stage carrying on in spirit of his idols like Mitch Hedberg and Todd Barry. "Before the pandemic I was doing stand up every night for over seven years, so it was the most consistent thing in my life," he says. "Not to mention I had been thinking about doing it for probably an entire five years before that. It kinda just always felt like it was something I wanted to do. Then one day while back home over Christmas I called up Comedy Nest in Montreal to get on their open mic night and almost a decade later it feels pretty crazy to be able to now say: I was once the Funniest F*cker at Crazy Jack's BBQ & Grill."