FYI
Media Beat: January 31, 2018
Jan 31, 2018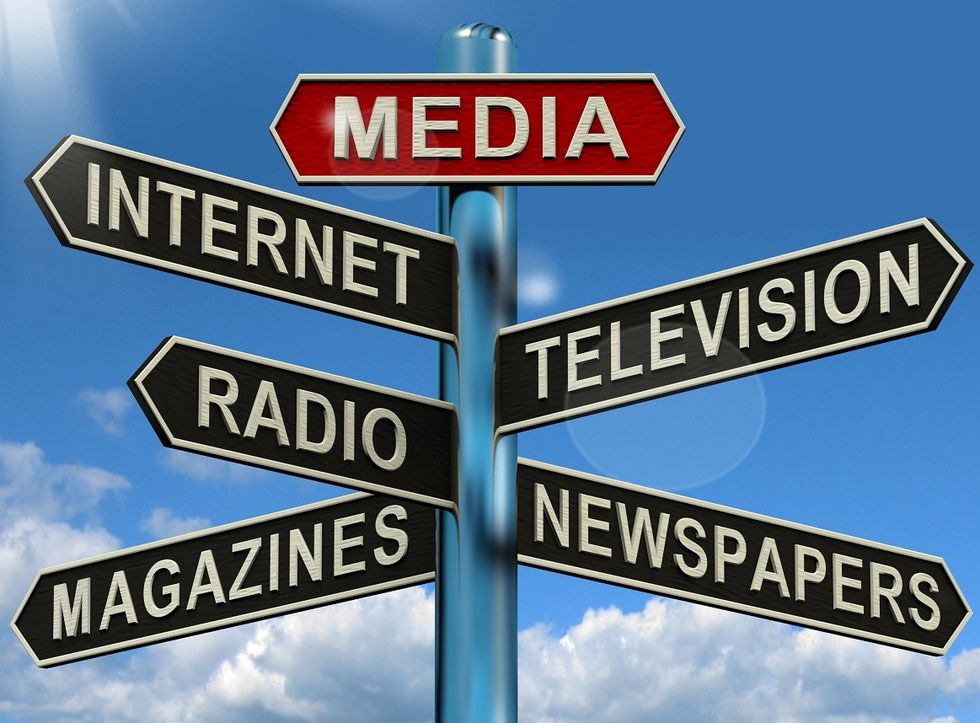 By David Farrell
There was no prouder champion of Canadian television, Canadian creativity, and all the people working in it than Jay Switzer – and the industry is poorer today without him in it.
---
Switzer, 61, former CEO of CHUM Limited, founder of movie service Hollywood Suite and launcher of an untold number of careers, died Monday surrounded by family after a several months long bout with brain cancer.
… He was a true champion of Canadian content. So many interesting and edgy shows and TV channels came to life under his leadership at CHUM (MuchMusic, FashionTelevision, MovieTelevision, The New Music, Bravo!, Space, MuchMoreMusic, CP24) as he rose through the ranks even after its purchase by the Waters family, until eventually becoming president and CEO of the company in 2002.
More than 200 Canadian feature films were financed while he was at CHUM and he helped export the company's ideas around the world, too. The MuchMusic and Citytv format was exported to the U.S. and Latin America and CHUM content like FashionTelevision, was sold into more than 150 countries. When he stepped down from his position after CHUM was sold, Switzer continued to travel to all the world's best TV markets and accompanied his wife, actress Ellen Dubin, to movie and TV sets and of course launched Hollywood Suite in 2010.
…When we knew his passing was imminent, Cartt.ca began preparing an obituary and the numbers of people who wanted to talk about him was staggering, so we'll let them take it from here – Greg O'Brien
Switzer rose from manning the switchboard at City TV while in high school to running the iconic Canadian network Chum Ltd. until a $1.3 billion takeover in 2007.
Jay Switzer, who during a long career in Canadian broadcasting became synonymous with one-time radio and TV behemoth Chum Ltd., has died. He was 61.
Switzer died Monday in Toronto, with his family at his side, after a brief battle with brain cancer, it was announced by Hollywood Suite, a movie broadcaster in which he was a co-founder and chairman.
Friends and business partners around the industry were quick to pay tribute to Switzer on news of his death as one of the good guys. "The global media industry has lost someone who was both greatly respected and admired, not only in Canada, but all around the world," CBS Studios International president Armando Nunez told The Hollywood Reporter – Etan Vlessing, The Hollywood Reporter
Shaw Communications Inc. is offering buyouts to almost half of its work force in the midst of what it is calling a "total business transformation" aimed at reducing operating costs as more subscribers go online for customer support.
The Calgary-based company confirmed Tuesday that it has offered voluntary severance packages to 6,500 non-unionized employees of both Shaw and Freedom Mobile and expects about 10 percent of those workers to accept the offer. The company has 14,000 employees, according to its 2017 annual report.
Shaw said the cuts are part of a multiyear initiative to "reinvent its operating model" as it reviews operations and internal processes across all parts of the cable and wireless company.
Shaw purchased startup wireless carrier Wind Mobile (now renamed Freedom Mobile) two years ago for $1.6-billion and has fuelled heavy investments in that growth business by selling its media assets as well as a U.S. data centre business. The company's balance sheet is strong and its debt leverage is low – "Our financial position has never been stronger," president Jay Mehr said earlier this month – but it is clear Shaw executives are increasing their focus on profitability as they look to rein in expenses on a long-term basis – The Canadian Press
The Liberal government is preparing an aid package for print media in coming weeks, with an emphasis on local news and innovative technologies, Heritage Minister Mélanie Joly says.
Ottawa has moved cautiously to deal with the crisis in the media industry in recent months, citing the need to preserve journalistic independence.
Still, a new Nanos/Globe and Mail poll found that 55 percent of Canadians support or somewhat support "additional government funding to keep local news sources open." On the other hand, 41 percent of respondents were opposed or somewhat opposed – Daniel LeBlanc, Globe & Mail
Over a career that spanned five decades, André Arthur became known as the king of Quebec City radio, the acid tongue that prompted dozens of lawsuits and moulded the "trash radio" style that today prevails in the Quebec capital.
His popularity twice got him elected to the House of Commons as an independent, and it sometimes seemed there was no line Arthur could not cross. One case against him made it the Supreme Court of Canada in 2011, where the judges labelled him a "rabble-rouser" but ruled his "racist" insults of Haitian and Arab taxi drivers did not defame individuals.
Now, in what some are interpreting as a sign of a reckoning for Quebec City talk radio, Arthur's radio station BLVD 102.1 dropped him from the airwaves Monday afternoon after homophobic remarks he made last week sparked outrage. Live by the slur, die by the slur – Graeme Hamilton, National Post
Canada's largest communication companies including Rogers and Quebecor have joined forces with content creators (CBC, Corus Entertainment, etc.) and unions across the country to stop the illegal download and streaming of movies, TV shows, live sports and music.
Together, they have filed an application to the Canadian Radio-Television and Telecommunications Commission (CRTC) to block all websites that give access to pirated materials. According to their analysis, piracy accounts for a $55-billion loss in Canada's cultural industries. In fact, in 2017 alone, over 1 million Canadian households owned Android boxes that allowed them to access pirated materials for free – Eul Basa, Narcity
The former Diply, Twitter, and CBC executive has joined the mobile-first company that specializes in connected devices and the Internet of Things.
Sheetal Jaitly, TribalScale's CEO, will remain in his position. At TribalScale, Stewart will focus on supporting TribalScale's international expansion, while leading sales and revenue growth – Jessica Galang, Betakit