FYI
Listen & Donate To The Trews Unison Fundraising Song
Canadian rock band The Trews, all safely self-isolating "during this strange and unusual time," released an at-home music video a week ahead of the single, God Speed Rebel, which will be available
Apr 09, 2020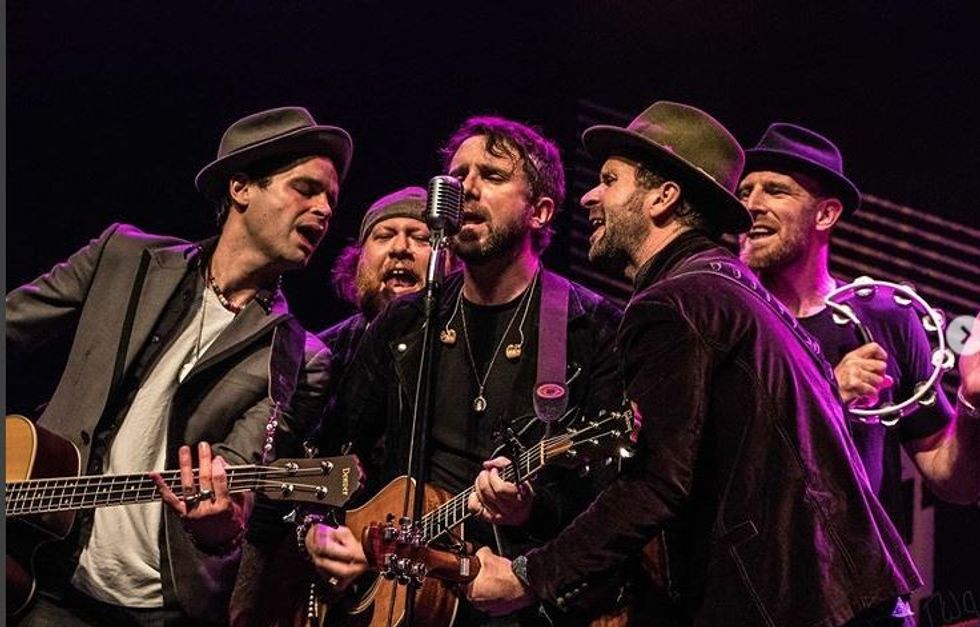 By External Source
Canadian rock band The Trews, all safely self-isolating "during this strange and unusual time," released an at-home music video a week ahead of the single, God Speed Rebel, which will be available today (April 10) with all revenue from streams and sales going to Unison Benevolent Fund, a registered charity that provides counselling and emergency relief services to the Canadian music community.
---
The fund helps professional musicians and those who work in the music industry in times of hardship, illness or economic difficulties. In the wake of coronavirus, and the cancellation of live shows and closures of most offices, Unison's emergency relief assistance will be needed now more than ever.
"Spring is in the air and we're in quarantine, here's a new song to help you along these unprecedented days," said lead singer Colin MacDonald in a statement. "This tune showed up on our doorstep last year and we've been looking for a home for it ever since. We figured it was time to send this quirky, warm and friendly little jam out into the world to keep you company while you're stuck inside. A song for your soundtrack of solitude.
"It's about rock 'n' roll, being an individual in the ever-changing and unforgiving world, doing the right thing always and helping others along the way....or it's just a cool and catchy tune, if we do say so ourselves. Stay safe, stay healthy, stay home. God Speed Rebel"
The video uniting the members — Colin; guitarist John-Angus MacDonald; bassist Jack Syperek, drummer Chris Gormley and keyboardist Jeff Heisholt — was created using virtual audio/video communications app Zoom. -- Continue reading Coral Andrews' feature online at Samaritanmag.com