FYI
The James Barker Band: Keep It Simple
The first new music from the country hitmakers in over a year sounds like another winner. The upbeat mood of the song mirrors lyrics extolling the virtues of Friday night fun.
Feb 08, 2019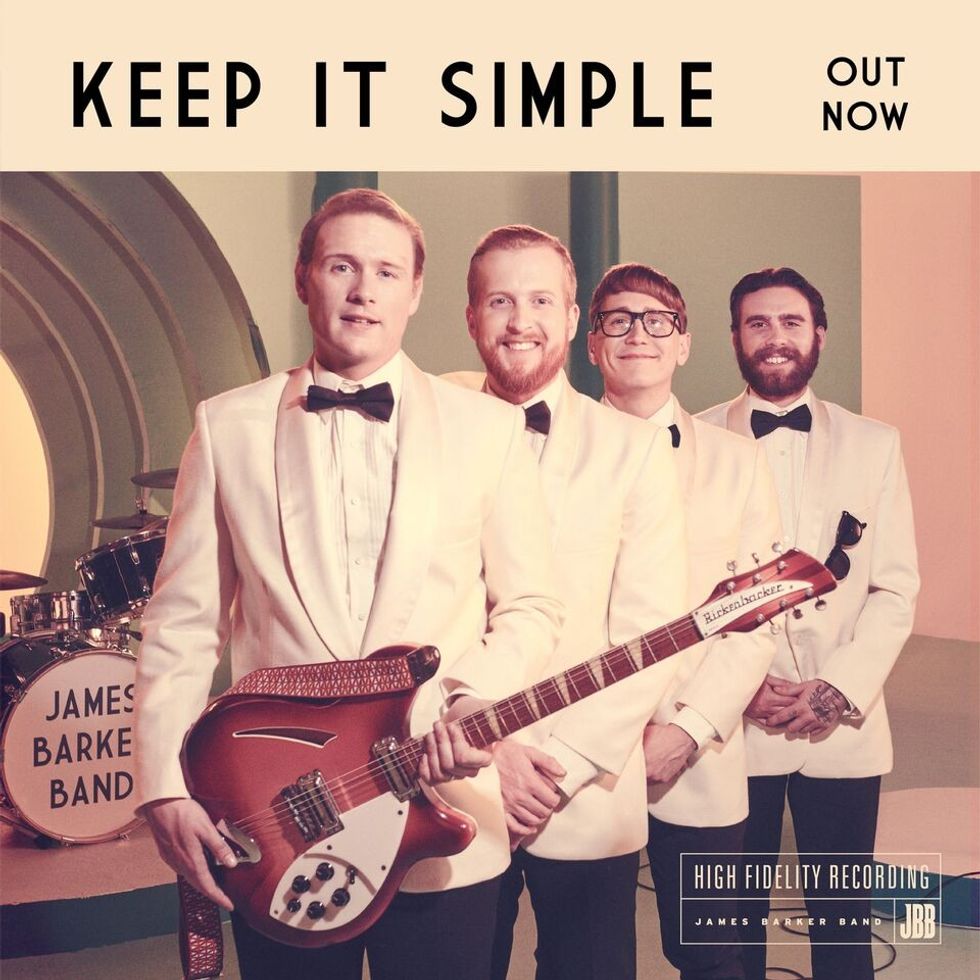 By Kerry Doole
The James Barker Band - "Keep It Simple" (UMC):  Back in 2015, this country combo won the Boots and Hearts Emerging Artist Showcase , then signed to Universal Music Canada. They have definitely emerged snce then, with their radio-friendly material attracting over 60 million total streams to date.
---
Their debut, Game On, earned Country Album of the Year at the 2018 Juno Awards, while the hit single "Chills" won Single of the Year" and "Best Selling Canadian Single" at the 2018 CCMA Awards.
The JBB now returns to the fray with ths new single. In a label press release, lead vocalist and band's namesake, James Barker comments: "We're excited to get some new music out there finally. It's been over a year, but it feels like twice that! With this next song, we wanted to push the boundaries a bit, which is something we take pride in, so people can definitely expect it to be a little different from anything we've released before.
A big thing that we take into account with our music is how it's going to translate live, and how it will affect our live show. 'Keep It Simple' is really fun and upbeat, which, to me, means it's going to be a blast when we play it live!"
The upbeat mood of the well-executed song mirrors lyrics extolling the virtues of Friday night fun - "Let's keep it simple, here at the house, dance in the kitchen, straight to kissing on the couch." Quite simply, it sounds like another hit.
Earlier this week, the group was nominated for the Jeff Walker Global Country Artist Award at the 2019 CMA International Awards. The lads head to the UK next month for the Country to Country (C2C) festival.
Links
Publicity: Allison Phillips, UMC