FYI
Haviah Mighty: Occasion
The Polaris Prize winner serves up fluent rhymes full of self-confident bravado.
Dec 12, 2020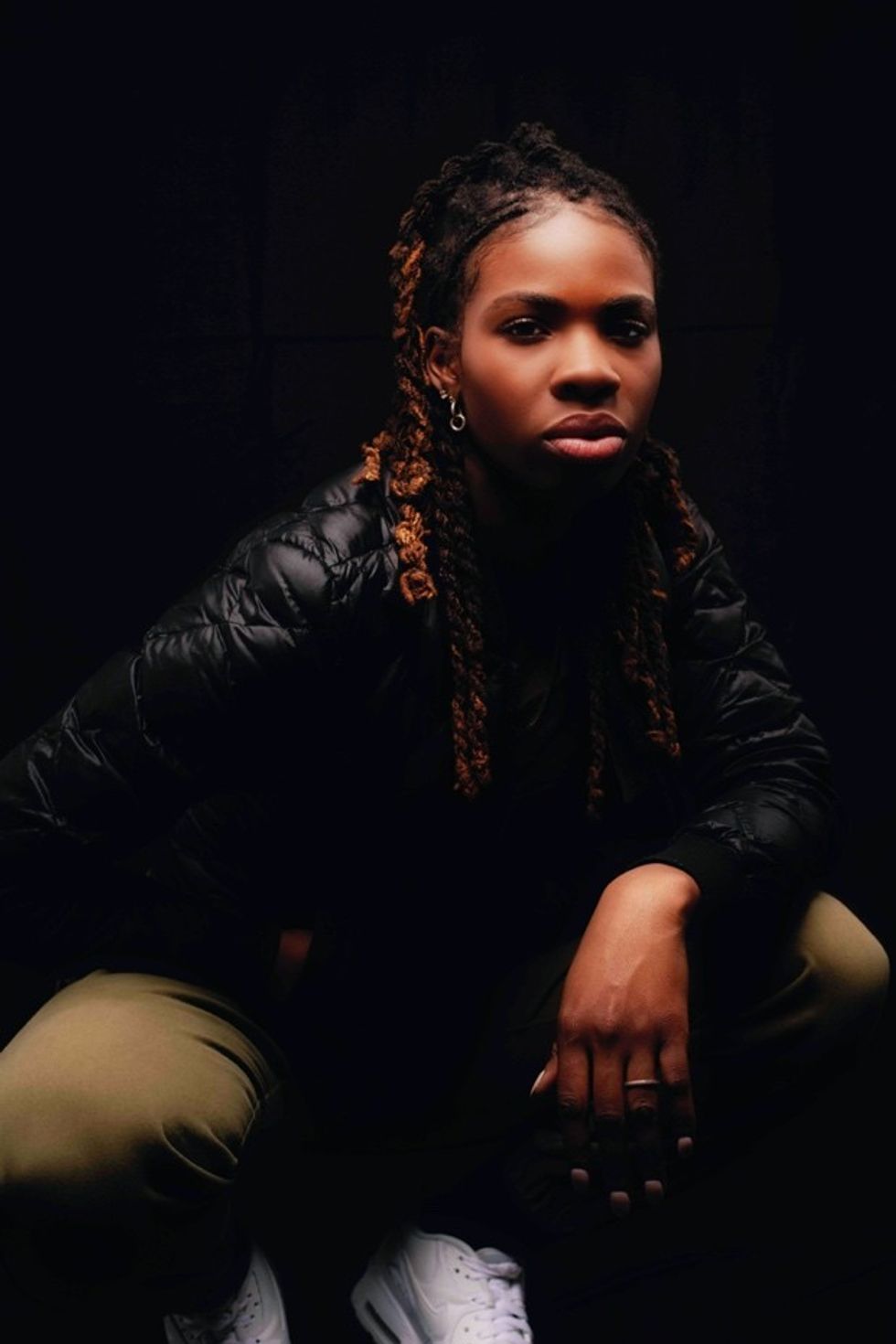 By Kerry Doole
Haviah Mighty - Occasion (Independent): It is over a year since the highly-praised rapper became the first hip-hop artist, as well as the first Black woman, to win the Polaris Music Prize for her 2019 album, 13th Floor.
---
Her career path has continued on an upwards trajectory since then, and this strong new single (hot on the heels of a November single, Atlantic), will help sustain that.
In a press release, Mighty explains that "on this record, I focus on the conquest to continue working towards dominating as a music creator. I'll continue to create through honest introspection, and a desire to lead rather than follow - even if it makes others uncomfortable. Essentially, this song is about the low expectations that people have of those that don't follow or fit the status quo, and how I'll push to overcome those doubts and surpass those expectations. The 'occasion' is my downfall, and in this song, I fight its existence." 
Occasion was produced by Mighty Prynce, Haviah Mighty, and Sauce Junky, and initially developed during an Instagram Live session in March just as the pandemic set in. Sauce Junky, on a live-stream, sent Haviah the stems, which she later flipped into a beat, including guitar arrangements by Ben Foran and percussion crafted by Mighty Prynce. 
Mighty is renowned for the compelling way she delivers her rhymes, and this cut is no exception. As seems mandatory for hip-hop, there's plenty of boastful bravado here, in such lines as "It ain't a difficult concept, I'm on my militant conquest."
Media interest in her career ascent remains high. She has just graced the cover of the first issue of NEXT (Michael Hollett's new venture) as well as the November/December issue of Canadian Musician.
Her plans for headline US dates and major fest appearances in 2020 were sabotaged by the pandemic, but we predict she'll rise to the occasion mightily in 2021.
Links
Management: Christina Cassaro, Valeo Arts Management 
Booking (North America):  Mike Graham, APA Agency   
Publicity: Ola Mazzuca, Indoor Recess