FYI
Gord Downie: The Least Impossible
Reflections on life and death are narrated over a sparse musical setting.
Oct 29, 2020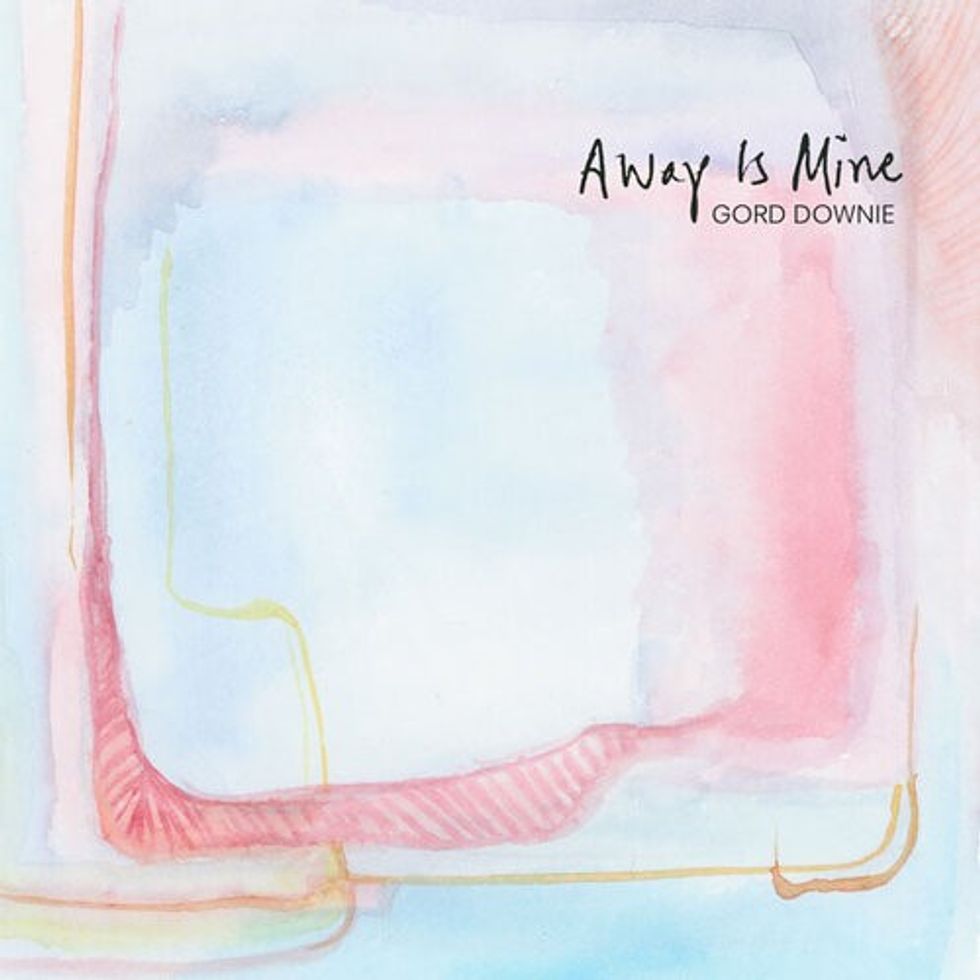 By Kerry Doole
Gord Downie: The Least Impossible (Arts & Crafts): Three years on from his death, the pull of the former Tragically Hip frontman on the nation's heartstrings remains powerful. Away Is Mine, a double album collection of the last songs he ever wrote and recorded, came out two weeks ago, earning a #3 Billboard Canada chart debut with the #1 spot on the Top Albums, Vinyl, and Digital Albums charts.
---
Of course, chart success was the last thing Downie had on his mind, given that he created these songs with full knowledge that his end was near. The Least Impossible is the latest track to be released with a video, this one created by Sara Basso and Laura Arango.
In a label press release, Basso explains that "The Least Impossible is about a journey into the unknown. I wanted to visualize this by exploring a psychedelic trip within ourselves, one that pushes the limits of our imagination and tries to make sense of the things that defy our relative understanding." We transition through realms beyond our world, where space and time are abstract, mimicking the attempt to reach a higher state of consciousness in search of the greater truth." Basso is Creative Director and Producer of the Away Is Mine music video series that accompanies the album in a compelling fashion.
The Least Impossible opens the second side of Away Is Mine, and it features Downie digging deep in his reflections on life and mortality. "I don't want the dark, I don't want the end," he states in a neo-spoken-word delivery over a haunting backdrop of synths. This is light years away from The Hip's signature blues-rock riffery, but it reminds us of the adventurousness of his earlier solo work.
Later in the song, Downie, declares, in a typically self-deprecating fashion, that "I know I'm not no prize, Not even the best choice." Millions of us would disagree, Gord.
In tandem with guitarist and co-writer Josh Finlayson (Skydiggers), Downie recorded Away Is Mine in July 2017 at The Tragically Hip's studio in Bath, Ontario. "This won't be his last release, but these are the final ten songs Gord sang before he passed away. The last time he ever sang into a mic," brother Patrick Downie wrote. 
Links
Publicity: Ken Beattie, Killbeat
Management: Jake Gold