FYI
The FYI News Bulletin: Feb. 17, 2022
Celebrated Grammy Award-winning Canadian singer-songwriter Dan Hill has been appointed Chairman of Anthem Entertainment's newly formed Diversity, Equity, and Inclusion (DEI) committee.
Feb 17, 2022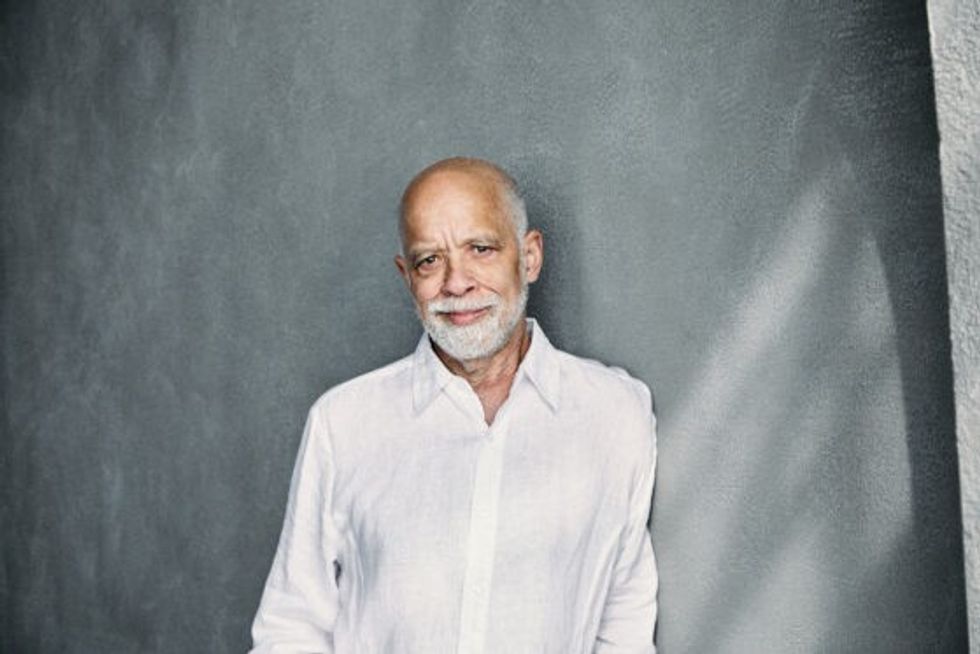 By David Farrell
Celebrated singer-songwriter Dan Hill has been appointed Chairman of Anthem Entertainment's newly formed Diversity, Equity, and Inclusion (DEI) committee.
---
In making the announcement on Feb. 14, Anthem CEO Helen Murphy stated: "We are humbled and grateful to have Dan as Chairman of our DEI committee. In addition to being a Black artist struggling in America to be treated equally, Dan and his family have been trailblazers for advancing Black rights for over half a century in Canada and the U.S. In 1962, Dan's father was appointed to start the first Ontario Human Rights Commission during a time when the media and the public were resistant to the rights of minorities. Anthem Entertainment is honoured to have Dan's creativity, integrity and amazing life journey as a guiding light."
– Sakamoto Agency has launched a Sakamoto Music record division with distro handled by Warner Music Canada. First signing is Canadian country artist Chris Buck, who releases Can't Be Beat to DSPs on March 4, Buck's catalogue has racked up 13M+ streams and 5 Top 40 hits. A music video for the single is slated for release March 18, and an album, produced by Jeremy Stover/Julian King and Dan Swinimer, can be expected this fall.
The imprint is being led by Joelle May with plans to offer some a la carte services for artists as the label ramps up.
And here's Buck with Kira Isabella singing That's When You Know, his first gold single.
– The Hollywood Reporter has a story about Canadian composer Shawn Pierce, a software engineer and former Hollywood Reporter journalist having launched tech startup WIO, a subscription-based entertainment company using web-based software tracking TV show airings on terrestrial and satellite television in 55 countries. Stakeholders pay to monitor their residuals and royalties. The startup mirrors a  venture started by Montreal composer Marty Simon whose PowerScore Music has been operational for nine years.
– The Country Music Association of Ontario celebrates its 10th-anniversary awards at London's Centennial Hall on June 5. Early-bird prices are $69 (plus taxes and fees) for regular reserved seating and $225 (plus taxes and fees) for VIP packages. Prices increase on April 1.
– Elvis Costello fans in Canada get one chance to see him with his longstanding Imposters and Nick Lowe opening the show at Massey Hall on Aug. 8. Further details at elviscostello.com and one can stream his recent album here.
– Musician website platform Bandzoogle has announced that Dave Cool, a 10-year veteran of the company, has been promoted to Chief Relationship Officer. Now in its 19th year of operations, the Montreal-based company powers over 60,000 websites for musicians, who have reportedly sold more than $88M in music and merch, commission-free, through the platform.
– Miller & Miller auction house is accepting consignments of music machines, toys and advertising with online previews to be held March 16-18, from noon to 5 pm. Details and preview appointments here.
Live
– In a round of
eight promotions and hires
at AEG Presents, Jonathan Ramos is named to the company's Global Touring & Talent promoter team as a VP. Ramos was previously with Ink Ent. Toronto for eight years where he held the title of Director, Live Music. The lifestyle and entertainment company's music portfolio includes Rebel, Canada Pool Bar, VELD Music Festival, Digital Dreams Festival, Toybox, and CUBE nightclub.
– Live Nation has been posting notices about upcoming concerts at a furious rate and it's going to be interesting to see how strong fans' appetites are for spending on shows in Qs 3 & 4.
Among LN's announcements in the past several days are shows by Phish, The Darcys, David Gray, Modest Mouse, Elvis Costello & The Imposters, Celeste Barber, Brit Floyd, Ricky Montgomery, Foo Fighters, Rainbow Kitten, Last Dinosaurs, and Rod Stewart.
There are going to be unavoidable consequences too in having promoters rushing to make announcements as restrictions on public gatherings loosen. Fok festival devotee Richard Flohil points out that the Vancouver Island, Winnipeg and Mariposa festivals have all been announced for the July 7/8 weekend.
The same month, Robert Ott's frabjous BC summer tourism event hits its stride with the 4th annual 97 South Song Sessions festival runs July 21-23, in Penticton. Alan Frew, Marc Jordan, Maddison Krebs, Kim Mitchell, Tim Nichols, and Jeff Trott have been announced to perform so far.
---
Publishing
Cameron Kennedy has joined SOCAN in a new role as director of creative and will work with the creative programming team to develop membership events and partnerships. He was previously a partner of one twenty eight, a Toronto-based agency that has worked with CARAS, TikTok, and Kids Help Phone.
- Nashville-based Canadian songwriter Victoria Banks has signed exclusively with Sony Music Publishing. The former CCCMA Female Artist of the Year and Songwriter of the Year has had over 100 covers of her songs, including by Mickey Guyton, Jessica Simpson, Terri Clark and Johnny Reid.
-  Sony and RareSpark Media Group have signed Nashville-based Canadian songwriter Emma-Lee who has had songs and co-writes covered by acts that include Brett Kissel, Tim Hicks, The Washboard Union, Shawn Hook, River Town Saints, Madeline Merlo, and Alee. Most recently she co-wrote What Are You Gonna Tell Her and Bridges by Mickey Guyton.