FYI
The FYI Bulletin, Nov. 16, 2023
Nov 16, 2023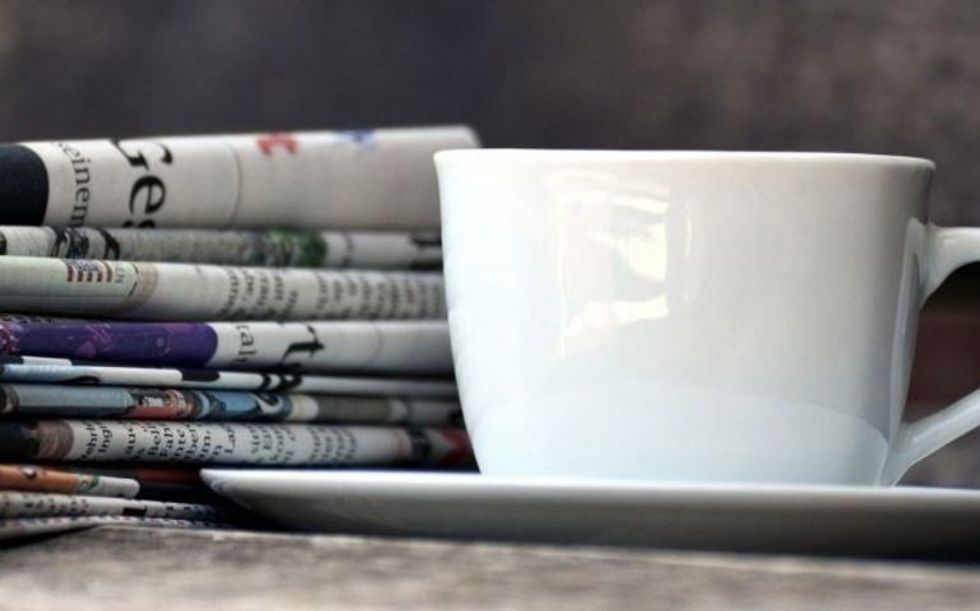 By David Farrell
– The numbers are in! CMRRA distributed $17M in mechanical royalties in Q3 to its music publisher and self-published songwriter clients, a 4% growth from last year. Separately, Sherry Sinclaire and Denise Thomas presented the CMRRA Song of the Year at the 2023 Ontario Folk Music Awards in Oct. The winning recipient is Barbra Lica, a talented songwriter and artist from Cymba Music Publishing. Below is her winning song, which was released on Cookie Cat Records.
---
– Earlier, we announced the Andy Kim Christmas Show will play Massey Hall on Dec. 6. Other shows this coming season include Montreal's Beanfield Theatre-9th and Calgary's Studio Bell–14/15.
– The Marriott Bonvoy travel program has announced a multi-year agreement with Live Nation Canada. As per the announcement, it's the first of its kind for Live Nation Canada in the hotel category. As per the announcement, hotel members are offered perks that include concerts and "special stay experiences" at LNC-promoted shows.
A concert company study shows that 30 percent of Canadians have travelled at least 100 kilometres to attend a concert or festival, and over 70 percent of those who stay overnight choose to stay at a hotel.
– Axe Records' founder Greg Hambleton writes in to tell us that it was 50 years ago this week that Gary (Weeks) and Dave (Beckett) topped the RPM chart with "Could You Ever Love Me Again." He adds that releases worldwide by London Records resulted in the song peaking at #7 in the US and Australia. Hambleton started the imprint in 1972; this hit was the label's 10th release.
– CBC Gem is now streaming Dropped Beats: the evolution of hip-hop in Canada. Commentary and appearances include Jully Black, Shad, Michie Mee, Red1, Master T. and Maestro Fresh Wes. The doc can also be viewed on YouTube.
–Liona Boyd has tied in with Long & McQuade and Yamaha for the release of her new album Once Upon A Time. The promotion ties in with a classical guitar giveaway in a partnership co-promoted by the co-partners. Thirty high-quality classical guitars, each retailing at $700, will be awarded to music students across Canada from Nov. 6 through Dec. 2023. She says the "initiative aims to encourage parents to introduce the gift of music to their children, providing them with a treasured instrument capable of changing lives and offering solace during difficult times." It's her 31st album, the first released on Boot Records in 1974. Here's a track from the new album.
– Alan Doyle and his Beautiful Beautiful Band embark on a 44-show North American tour, starting Feb. 21 in Kelowna, BC and wrapping up May 18 in Homer, NY. Shows will likely include material from a forthcoming album; meantime, here's the tease for it…
– Mario Lefebvre, a former Sony Music Canada exec who partnered with Celine Dion's manager Rene Angelil in Feeling Prod's, has been honoured with a medal by Quebec's National Assembly members. This distinction, awarded by parliamentarians, recognizes the merit of people or organizations within their ridings who have made an exceptional contribution to the community in the cultural, sports, social or entrepreneurial fields. At one time, Lefebvre also managed or consulted a long list of Quebecois artists, including Roch Voisine, Gregory Charles, Ginette Reno, Bruno Pelletier, and Serge Fiori.
– A 2022 Media Beat column statistic reported that TikTok boasted around 1 billion active users. According to a company official, that number has now grown to 1.7B. Below is a track from the new release entitled "Nocturne."
APPOINTMENTS
– Montreal-based Secret City Records has named Magali Ould as GM. She joined Secret City in 2011, becoming the company's second employee. Hired as a publicist, she went on to be named their first Director of Marketing, supervising a team and leading international campaigns for the likes of Patrick Watson, Basia Bulat, and Alexandra Stréliski and orchestrating the U.S. late-night TV debuts of The Barr Brothers and Leif Vollebekk. Fully bilingual, Ould has also played a key role in Secret City's expansion into Francophone music, helping to sign artists such as Antoine Corriveau, Rosie Valland, Klô Pelgag and celebrated songwriter Daniel Bélanger.
­– The newly minted Indigenous Music Office (IMO) formally named Vancouver-based Curtis ClearSky its first ED. In his role, he is tasked with developing the IMO's operations, guided by its mandate to provide a national voice for the Indigenous-owned music industry in Canada.