FYI
The FYI Bulletin: May 18 , 2023
It started off as a loosely affiliated collective of women in the music biz cheekily calling themselves BIMBOs, spelled out as broads in the music biz org.
May 18, 2023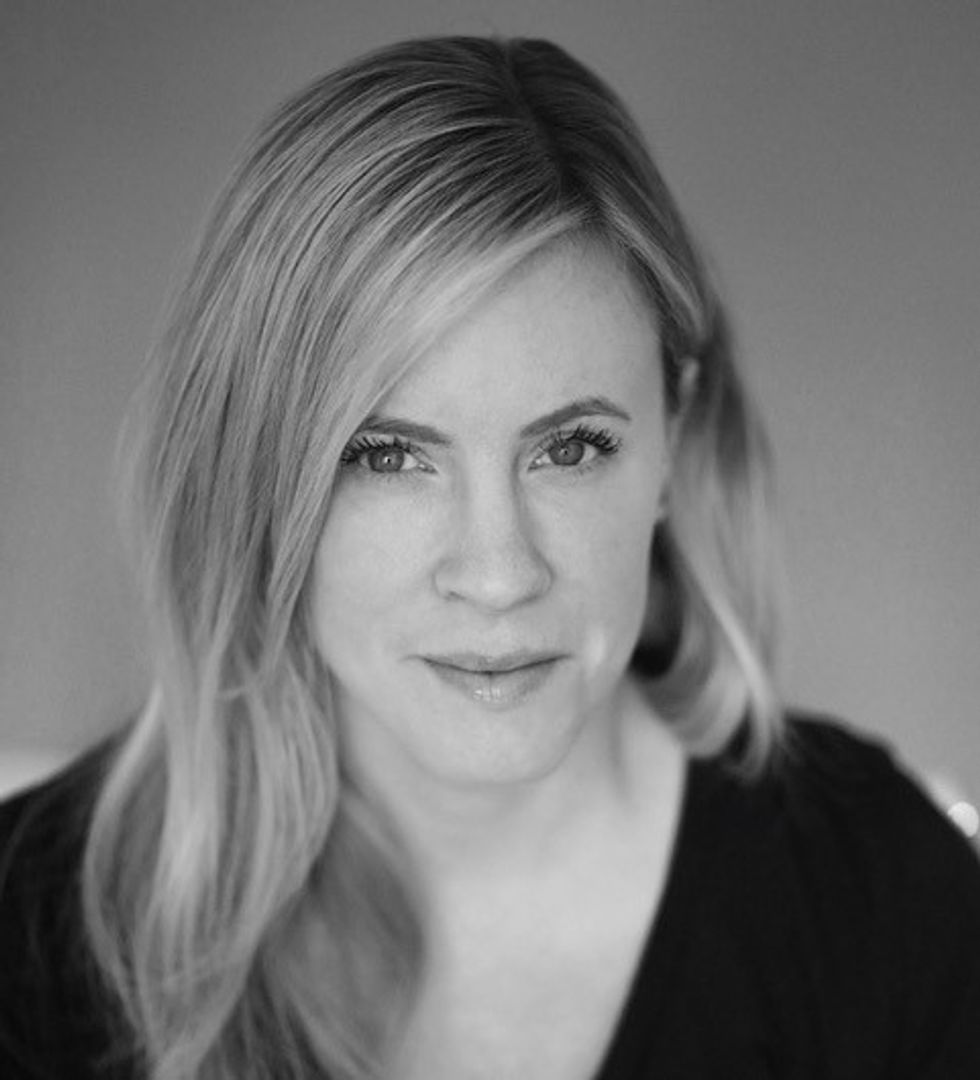 By David Farrell
It started off as a loosely affiliated collective of women in the music biz cheekily calling themselves BIMBOs, spelled out as broads in the music biz org. Early adherents included trail-blazing radio promo indie company heads (the late) Linda Dawe, Anya Wilson, (then) FACTOR president Heather Ostertag, Joanne Smale, and Anthem Ent. firebrand VP Pegi Cecconi. Their idea was to challenge the male-dominated Canadian music industry patriarchy that knowingly or not set a glass ceiling for women and favoured the ordination of men with senior titles and set the rules as to what did or didn't seem important at the time.
---
It was about gravitas and gender inequality. Over the years this ad hoc org became Women in Music Canada and the entity became a pervasive and persuasive force in Canadian music, challenging male dominance and male thinking.
It should be noted that the few women in senior positions then included London Records VP Alice Koury, MCA Canada Promotions VP Leslie Soldat, and Trina McQueen who was then head of News and Current Affairs for the CBC. There were a few others. Broadcast executive Peggy Colston-Weir comes to mind. along with Sheila Conner at Standard Radio, and Polydor ON branch manager Lori Bruner. And, of course, Rosalie (Trombley).
Still to come were Denise Donlon and Lisa Zbitnew who would respectively become presidents of CBS and BMG in Canada.
In 2014, live music internationalist Samantha Slattery founded Women in Music Canada (WiMC) and turned it into a not-for-profit that fought for real change and recognition.  An accomplished entertainment exec, her credentials were impeccable. Her background was formidable with a UK Graduate Diploma in Law, a Hon BA in Political Science from York University and a UCLA's Music Business program degree,
Times have changed.
Earlier this week, Women in Music Canada announced its 2023 Board of Directors, as well as their newly appointed Executive Committee.
Directors announced for the board include Liana White (American Federation of Musicians), Dana Beeler (Music Nova Scotia / WIMC Atlantic Chapter Director), Jamelia Campbell (CARAS / ADVANCE), Kristy Fletcher (CARAS / MusiCounts), Maddy Oliver (Canadian Live Music Association), Savannah Wellman (Tiny Kingdom / WIMC BC Chapter Co-Director), and Trisha Carter (CIMA), along with newly-appointed members who officially joined this week: Nicole Auger (International Indigenous Music Summit), Samantha Chong (Sony Music Canada), Noreen Hamid, and Alec Martin.
Additionally, WiMC announced its new executive committee, which will see Liana White, who previously served as secretary, assuming the board chair. Trisha Carter as Vice Chair and Fletcher moved into the Secretary role vacated by White. The role of treasurer will be announced in the coming weeks, the organization said.
Departures from the board for 2023 include the organization's founder, Slattery, who has stepped back from her role as Board Chair to continue her career with Capital Consulting, CARAS (as business & legal affairs consultant), and legal affairs consultant for WayHome and Boots & Hearts music festival.
– Hidden Pony Records & Management (HPRM) has partnered with Canadian Afro-pop and R&B artist Aiza, and named Karen K. Tran as label manager. The firm has also renewed its distro deal with UMC.
HPRM began in 2007 as a partnership between noted A&R Executive "Parkside" Mike Renaud and his Montreal impresario Donald Tarlton (aka Donald K Donald). In 2019, Slaight Music replaced Tarlton as a minority partner in the entertainment firm.
– Royalty Records has announced signing Hillside Outlaws, the Penticton trio that has earned favour with singles such as Beere, Buckle Up, Hair of the Dog and We Got Tonight. Didn't Have Dirt is the forthcoming single, expected in June.
– Congrats are in order for Reliant Music's string of recent successes. The Canadian A&R consultancy and song management company, with offices in Vancouver, Toronto and Amsterdam, has had recent chart success with Regard x Drop G's No Love For You,  a  #1 at US dance track that also cracked the top 30 charts on Canadian Top 40 radio. And Reliant just received a SOCAN #1 Award for the same hit track. The company is helmed by A&R exec John Dexter (former manager to Carly Rae Jepsen with a string of notable songwriter credits) and Adrian Lock who is Sr. VP. of national promotion and A&R.
– Nominations for IQ magazine's annual list of The New Bosses or future music industry leaders are now open. Anyone working in the music industry, anywhere in the world, is eligible, provided they are 30 or under. The deadline for submissions is June 16. Write gordon@iq-mag.net
- Linus Entertainment releases At Royal Albert Hall, a Gordon Lightfoot double live performance set recorded in May of 2016, on July 14. It will likely become a companion piece next to All Live recorded at Massey Hall and released in 2012. In 2002, Linus released Live in Reno, a 22-song video. The same label released Harmony, his last studio album, recorded in 2001 and released in 2004.
In the week following his death May 1, Lightfoot had the top three placements on Billboard's Rock Digital Song Sales chart with Sundown, If You Could Read My Mind and The Wreck of the Edmund Fitzgerald. Carefree Highway placed 5th on the chart. Meantime, Linus Ent's Geoff Kulawick reports that the Royal Albert Hall pre-order has been a Top 15 album overall on Amazon.com in the US and #1 Folk, outselling all other Lightfoot albums. The same week, Luminate Ent. reported that Lightfoot's best-of album, Gord's Gold, debuted on the Billboard Canadian Albums chart at No. 6. and his best-of album, Gord's Gold debuted on the Billboard Canadian Albums chart at No. 6.
–  Artists have a new avenue for music exploitation. TikTok has launched the Artist Impact Program that enables artists to monetize their music on the platform by allowing businesses to use it in their content in commercials.  To this end, TikTok has signed a number of global distribution partnerships with Believe, DistroKid and Vydia, giving artists the opportunity to tap into advertising budgets from brands featuring them in their TikTok campaigns.
– RBC's First Up developing artist showcase program has partnered with AWAL, Live Nation, Conscious Economics and Yangaroo to provide marketing and promo support for 20 featured artists. Notably, RBC invested more than $119 million in support of over 35,000 artists since 2007.
– Arkells, everyone's fave go-to band, has a new album, Laundry Pile, set for release on Sept. 21. Here's the video for the title track.
- Trooper is one of this year's inductees into the Canadian Music Hall. In the following video, lead singer Ra McGuire and guitarist Brian Smith reflect on the band's success in the '70s and '80 with platinum albums and hits including Raise a Little Hell and We're Here for a Good Time (Not a Long Time). It will likely become a companion piece next to All Live recorded at Massey Hall and released in 2012.
– Juno nominated R&B artist Tafari Anthony's punchy new single Falling Back (604 Records)  is accompanied by a minimalist performance video. Watch below…
– James Blonde, the Niagara Falls trio that makes its pay stub playing weddings, parties, and everything under a separate moniker, takes another stab at fame and fortune–and some mainstream Top 40 success with a catchy pop number entitled FOMO (translated as 'fear of missing out').
– Yusuf (aka Cat Stevens) isn't singing Morning Has Broken so much as Ain't No Sunshine on his latest single, All Nights, All Days. It's from his upcoming June 16 album release entitled King of the Land. If you recognize a bit of George Harrison-sounding guitar in it…well, the release is through Harrison's Dark Horse Records, now run by his son Dhani.
– At 87, Herb Alpert is still in the game. He wraps a 10-city Canadian tour at Montreal's Théâtre Maisonneuve tonight. His last album, Catch the Wind, was released in 2021.
–  And, finally, after nearly two decades, Billy Joel is parting ways with his 26-acre Long Island estate. The Piano Man is asking US$49M for the 20K-square-foot, 5-bedroom main house that has access to the Long Island Sound and a private helipad. Other amenities include a two-lane bowling alley, a spa, a hair salon, a wine cellar, indoor and outdoor pools, and a three-bedroom beach house.