FYI
Five Questions With… Ryan Langdon
At a strapping and athletic 6'3", 240 lbs., Ryan Langdon is kind of hard to miss.
Nov 15, 2020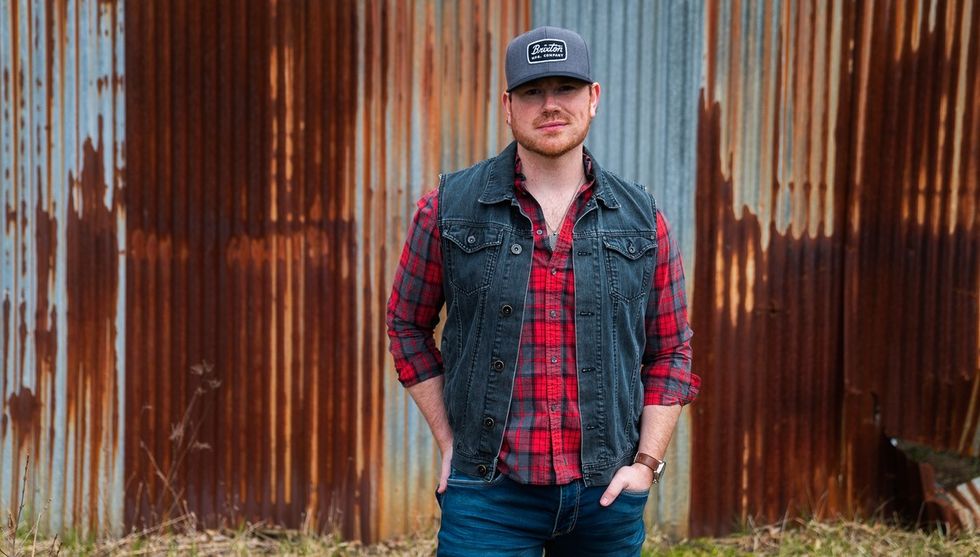 By Jason Schneider
At a strapping and athletic 6'3", 240 lbs., Ryan Langdon is kind of hard to miss. But hearing the first few notes of his latest single, the uplifting Best Night, you'll notice something else about the 2019 CMAO Rising Star nominee from Niagara Falls, Ontario, his booming stadium-sized baritone.
---
That rich and resonant hook-filled tone is just one of the first things that connected with fans on Langdon's debut single for Slaight Music, Leave Me Right, produced by Jeff "Diesel" Dalziel (Brett Kissel, Dan Davidson, The Washboard Union) and co-written by the acclaimed Jessica Mitchell, multiple CCMA Award winner Patricia Conroy and Dave Thomson (Lady Antebellum).
More recently, Langdon has been honing his craft in Nashville, writing more with Conroy and Thomson, along with Emma-Lee and Karen Kosowski who produced his previous single Lit In The Sticks, and now Best Night.   
We caught up with Langdon to find out more, and you can stay up to date by going to ryanlangdonmusic.com
Tell me a little about your new single Best Night.
The inspiration behind the song is based on true events. It's about the night I met the love of my life, who I have called my girlfriend for the past three years. Karen Kosowski produced it and did an amazing job.
How does a kid from Niagara Falls become a country singer?
Country music was always a part of my life ever since I was a young kid. I was heavily influenced by artists like Hank Williams Jr., George Strait and Shania Twain. Also, having a father that played football at the University of Tennessee always made me interested in the Southern lifestyle. 
You've started working in Nashville. What's that experience been like?
It's exciting anytime I get to go there. Just being in a city with such a rich history, and to be around all of the incredible artists and writers working there today is always inspiring.
How have you adapted to engaging with your audience during the lockdown?
I would say it's just been about trying to communicate with my audience on a more personal level. When we started doing some live streaming over the summer, we tried doing some different things in addition to playing music, like doing a fireworks display for Victoria Day and having a Talladega Nights watch party. Anything to help people escape from reality at least for a little while. 
What's your mindset looking ahead to next year and the prospect of playing live again?
I've always tried to keep my mindset the same. I just have to keep grinding and working on getting better as an artist and writer each and every day. So when that time comes, I will be ready to put on the best show possible.