FYI
Essentials… with Clever Hopes
Each week, Essentials allows Canadian musicians to share the things that have helped them get through the pandemic, and why they still can't live without them. Here are the choices of a new Americana duo.
Jan 26, 2022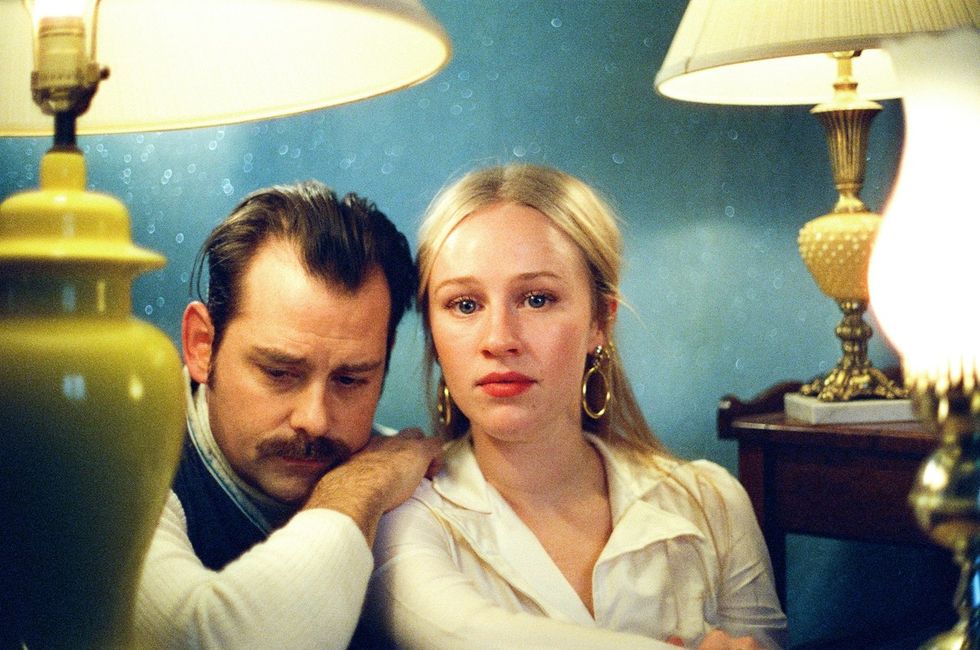 By Jason Schneider
Each week, Essentials allows Canadian musicians to share the things that have helped them get through the pandemic, and why they still can't live without them.
---
Clever Hopes is the new Americana project by Andrew Shaver and Eva Foote, previously known for their work in musical theatre. They were brought together for a production of Once in Montreal, with Shaver serving as director. It was a position that left him feeling envious that he couldn't participate in performing the music with Foote and the other actors, which prompted Shaver to start writing his own songs following the show's run.
A year later, he sent the songs he had written to Foote, asking if she would be willing to contribute vocals, and Clever Hopes was born. In the Fall of 2020, the pair connected with Shaver's former roommate, singer/songwriter Matthew Barber, who agreed to produce Clever Hopes' debut album Artefact, which also features contributions from Justin Rutledge, Noah Reid and others.
The duo describes Artefact as a collection of conversations, arguments, and memories of two passionate people wading through the fiery demise of a deeply rooted love. The songs contain painful valleys and epic peaks, but always with sights set on moving on. Its all tied together by the undeniable chemistry that was generated by Foote's natural ability to interpret Shaver's words and melodies.
Artefact is available now from cleverhopes.com.
Essential Album: Pharis & Jason Romero, Long Gone Out West Blues (LuLa Records, 2013)
Eva: This is the album I'm listening to most right now, and specifically the song Lost Lula. This record has been the companion in my headphones as I walk around in the trees; it's one of those albums that can magically make me feel very, very far away from the city.
Essential Instagram: Joe Cobden / @tourismnovascotia
Andrew: Three days before the world began battening its hatches in March 2020, one of Canada's quiet comedic treasures, Joe Cobden returned to Nova Scotia for a quick visit with his mom. A year and a half later he was still there. Along the way, he created @tourismnovascotia on Instagram—along with a small handful of other tiny joys like @the_hundos. The account is a series of archetypal to the point of cliché-ed Maritime photographs, coupled with the surprising audio of some rather salacious voicemails left by a fella named Andy, a simple man just looking for love and connection. That Joe managed to secure the @tourismnovascotia handle is a coup in and of itself. I love it, and most of what Joe puts his mind to.
Essential TV:Landscapers (HBO, 2021)
Andrew: Will Sharpe has gotta be one of the most exciting auteurs working in television right now. I first saw his stuff in the mind-bending Flowers, a show he wrote, directed, and acted in, playing a hilariously over-the-top devoted writer's assistant to the terrific Julian Barratt. Flowers also stars the faultless Olivia Colman as well as Daniel Rigby, both of whom kill it again in Landscapers. Sharpe's wicked sense of humour and brilliant theatrical storytelling come into even sharper focus in Landscapers. He, for example, skips the standard voice-over treatment and instead places the character in the world, seen by the viewer, unseen by those around them, to deliver the lines. It's simple and brilliant, underlining the tension, comedy, or both. He uses theatrical tropes and techniques on screen as well or better than anyone I've seen. His work is thrilling to watch.
Essential Movie:Beginners (2010)
Eva: I love Beginners because of Christopher Plummer and the opening sequence, and Melanie Laurent and Ewan McGregor, and rollerblading in the hallways, and the beauty of a coming-of-age story, even at an older age. I think I first saw this movie the year it came out and I still think of it all the time.