FYI
Broken Social Scene: This House Is On Fire
Languid vocals shine on a moody dream-pop song.
Dec 09, 2021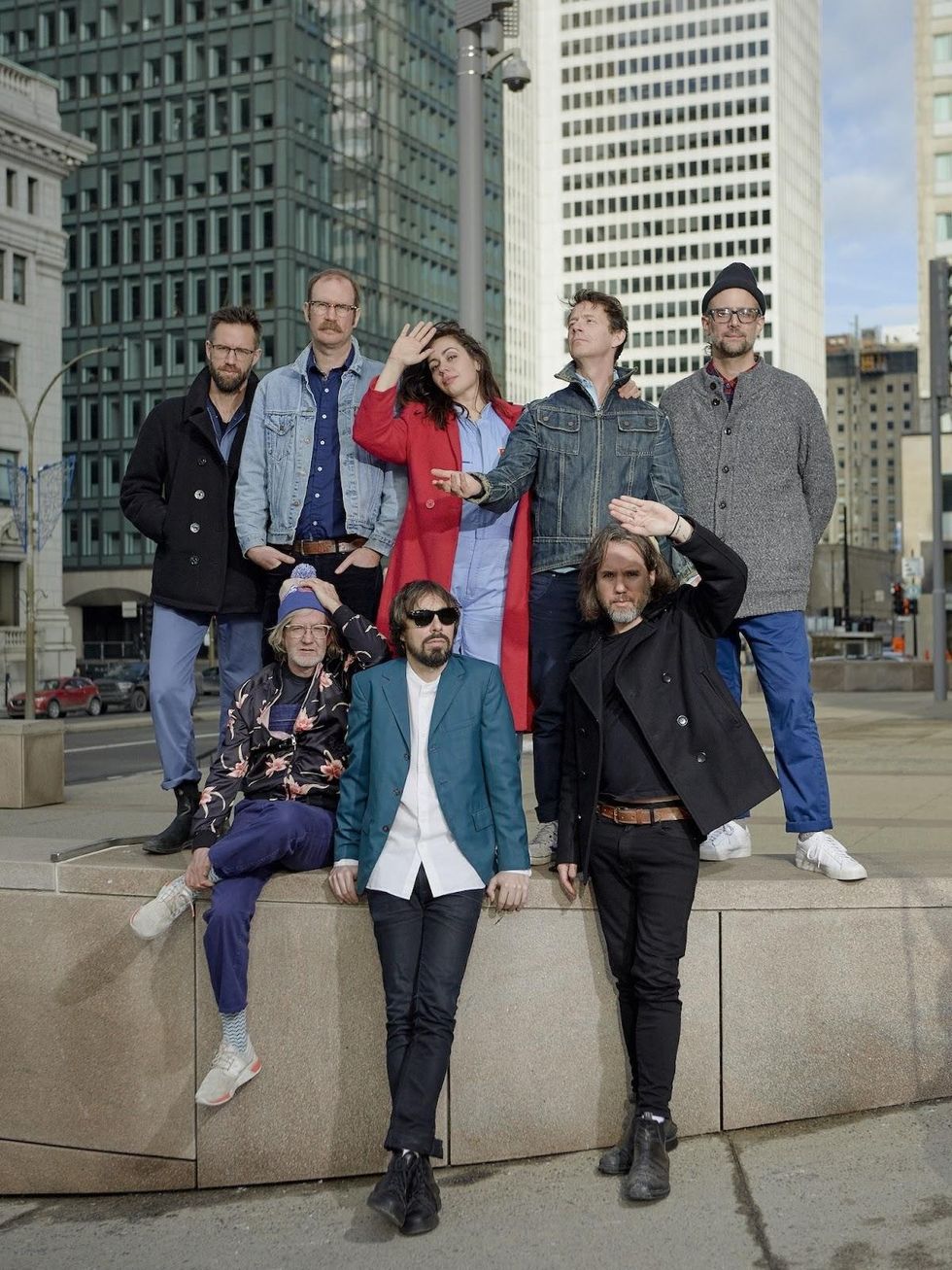 By Kerry Doole
Broken Social Scene - This House Is On Fire (Arts & Crafts): This week the noted Toronto-based indie rock collective announced the release of Old Dead Young: B-Sides & Rarities, a career-spanning rarities collection due out on Jan. 14.
---
The compilation will feature B-sides, rarities, and outtakes pulled from 20 years of 7-inches, compilations, soundtracks, and hard-to-find releases. With many artists, such a 'clearing of the vaults' project just shows why their material didn't make it onto a conventional album, but there are no such concerns here, given BSS' consistent record of interesting experimentation.
Dating back to 2009, the first single, This House Is On Fire, is taken from the Forgiveness Rock Record recording sessions. A beguiling slice of dream pop, it is more restrained than many of the offerings on that album, while Kevin Drew's languid vocals are quietly compelling.
Other intriguing entries on the album include National Anthem Of Nowhere, an early Broken Social Scene version of an Apostle Of Hustle song, and 2006's Until It's Dead, from the Lake Ontario Waterkeeper compilation At The Barricades: Vol 1.
Of note: 2022 marks the 20th anniversary of Broken Social Scene's breakthrough album, You Forgot It In People. Much beloved by fans at home and abroad, it introduced the group's sprawling wide-screen sound that remained in evidence on such subsequent albums as Broken Social Scene, Forgiveness Rock Record, and Hug of Thunder. By incorporating some of the country's very best vocalists (Feist, Amy Millan, Drew, and Emily Haines) and instrumentalists, BSS set the bar very high, earning a well-deserved reputation as one of Canada's most important groups.
Links
Publicity: Ken Beattie, Killbeat