FYI
Allan Slaight Fund Donates $50M To Cancer Research
Apr 07, 2022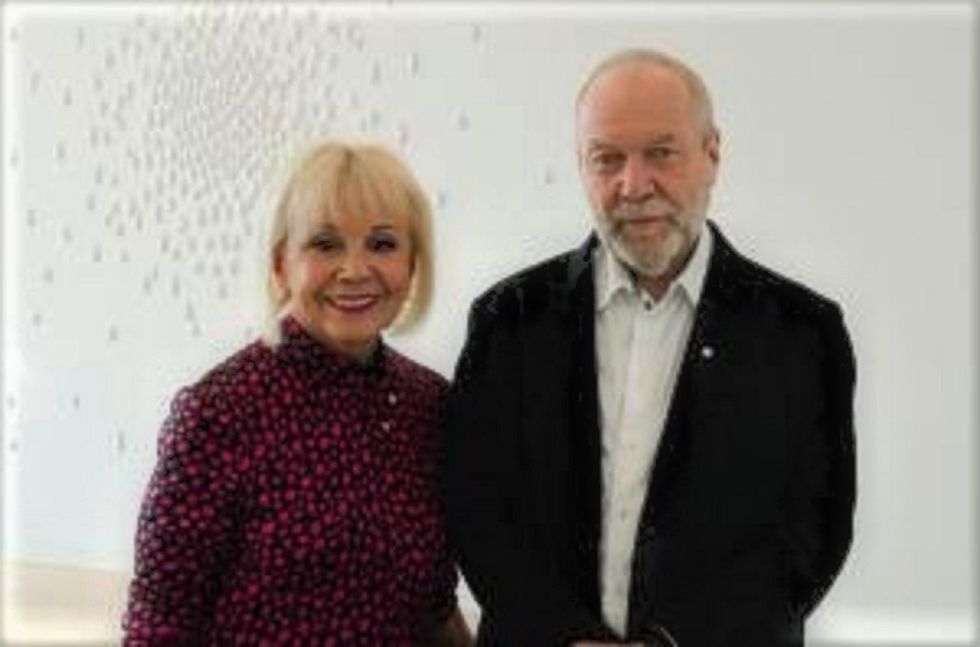 By Karen Bliss
The family of the late broadcast entrepreneur and philanthropist Allan Slaight has donated $50 million to Toronto's Princess Margaret Cancer Foundation (PMCF) in his memory. Slaight died last September at age 90. The Allan Slaight Breakthrough Fund will support "discovery research" and comes at a time when cancer diagnoses are expected to rise post-pandemic.
---
The fund will bring and retain the next generation of top minds in cancer research, education, and care to Princess Margaret Cancer Centre.
Between 2015 and 2030, the number of new cancer cases diagnosed is expected to increase by about 40%, according to statistics released by the Canadian Cancer Society.
The gift from La Fondation Emmanuelle Gattuso, managed by Emmanuelle Gattuso, wife of the late Allan Slaight; and from The Slaight Family Foundation, managed by Allan's son, Gary Slaight, was announced today (April 5) by The Princess Margaret Cancer Foundation, one of the worlds top 5 cancer research centres and the largest cancer fundraising organizations in Canada.
In a joint statement from Gattuso and Gary Slaight, they note, "Scientific breakthroughs are possible, and if they are going to happen anywhere, they'll happen here, at The Princess Margaret. Allan would have loved everything this gift stands for – it reflects his curiosity, creativity, and his belief that talented people will accomplish remarkable, magical things when they are empowered to do so."
This $50 million gift is unique in that it is not tied to a particular research project. The press release states, in fact, that it is for "cancer researchers to approach their work in creative and unconventional ways."
"The Allan Slaight Breakthrough Fund comes at a critical moment," said Dr. Miyo Yamashita, president and chief executive officer of The Princess Margaret Cancer Foundation in a statement. "Over the last two years, scientific research has been at the forefront of the news cycle and our daily conversations. However, we have not been talking about cancer – the leading cause of death in Canada. Research plays a critical role in our efforts to conquer cancer and this extraordinary gift will lead to future breakthroughs, and improved outcomes for patients in Canada, and around the world."
Dr. Aaron Schimmer, director of the Research Institute at Princess Margaret Cancer Centre, senior scientist and staff physician specializing in leukemia, said,  "Discovery research is an exploration of possibility – the possibility of treatments and outcomes we have yet to imagine. Ground-breaking results happen when scientists can pursue their curiosity together, in a collaborative community – supported by access to long-term, undesignated funding like the Allan Slaight Breakthrough Fund. And this, in turn, supports the patients we treat every day and their families."
The Princess Margaret Research Tower at 101 College Street will also be renamed the Allan Slaight Medical Innovation Labs. The Slaight family are long-time supporters of PMCF. In 2013, Gattuso and Allan donated $50 million to The Princess Margaret Cancer Foundation. The Gattuso Slaight Personalized Medicine Fund has led to such breakthroughs in cancer research and treatment, as a simple blood test to detect cancer in its earliest stages.
- The following was originally published in Samaritanmag.com, Karen Bliss's online magazine covering the good deeds of individuals, charities and businesses.