FYI
2018 SOCAN Honorees Include Burton Cummings, OLP, And Sarah McLachlan
The  Awards Gala will be held in Toronto on June 18, but the performing rights org has already announced five Achievement Award winners.
Jun 10, 2018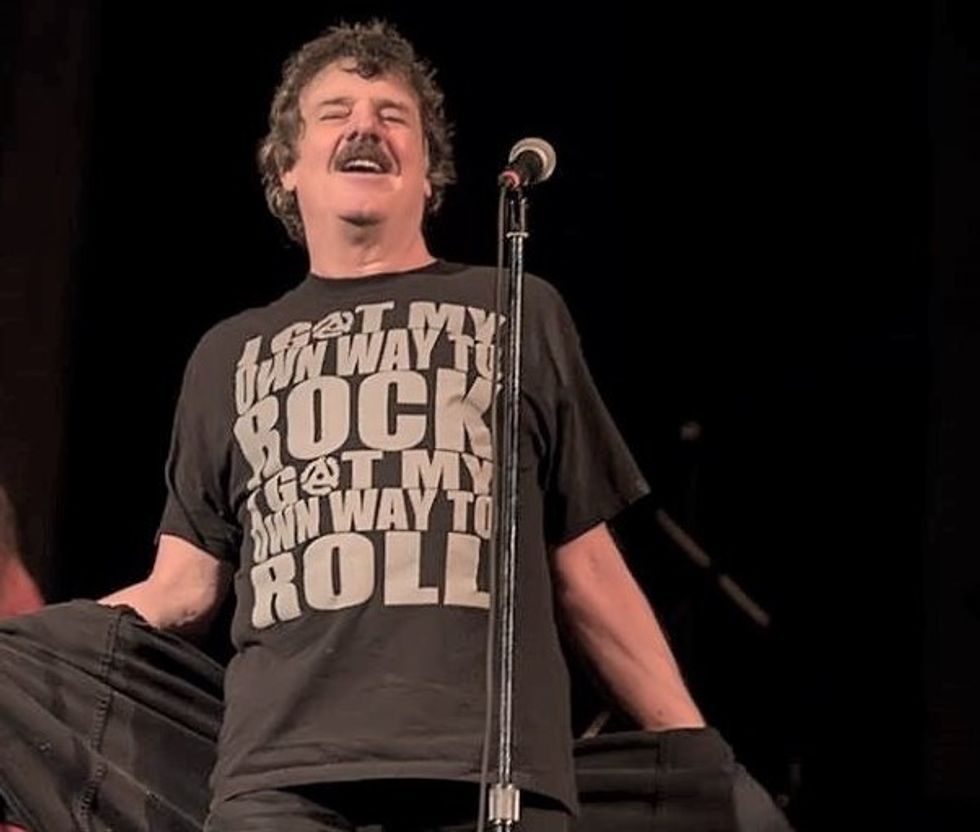 By FYI Staff
The 29th annual SOCAN Awards will be held on June 18 in downtown Toronto, but the performing rights org has already announced its Achievement winners.
---
Daniel Caesar is named SOCAN Breakout Artist Award winner. He has made waves in Canada and beyond, including two mentions in Barack Obama's favourite songs of 2017, for his Grammy-nominated, Juno-winning debut album, Freudian.
Burton Cummings will be honoured with the SOCAN Lifetime Achievement Award. He was a founding member of The Guess Who, and his songwriting credits include "Stand Tall," "American Woman," "These Eyes," "Break It To Them Gently," and many others.
Frank Dukes is named SOCAN Songwriter of the Year. The internationally acclaimed producer's work has been heard on countless songs with some of the world's biggest rap and pop talents, including Drake's "Fake Love," Post Malone's "Congratulations," Camila Cabello's global smash "Havana," and hits by Rihanna, Kendrick Lamar and more.
Sarah McLachlan receives SOCAN's Global Inspiration Award in recognition of her many contributions to the music industry, profound impact on music education for Canadian youth through the non-profit Sarah McLachlan School of Music, and significant acclaim as a songwriter
Our Lady Peace receives the SOCAN National Achievement Award in recognition of contributions to alternative rock music and songwriting in Canada.
In a press release, SOCAN CEO Eric Baptiste states that "Canada is home to an incredibly talented, diverse and rapidly expanding group of music creators and publishers and we're thrilled to celebrate them at the SOCAN Awards in Toronto. We're honouring the global impact of lifetime careers, celebrating new contributors to the music industry and recognizing the astute and rewarding work of music publishers."
In addition to performances by the Sarah McLachlan and Burton Cummings, "The SOCANs" are expected to include live performances by Juno-winning duo Dear Rouge; screen composer Steph Copeland will lead a special orchestral performance featuring Brett Kissel (who will also host the show) and The Launch and Indigenous Music Award-winner Logan Staats.
More than 50 awards will be presented at "The SOCANs" for success in songwriting, composing, film scoring and music publishing, based on SOCAN data compiled over the last calendar year.
SOCAN Achievement Award winners receive "The SOCAN" – the world's first and only music industry trophy that's also a musical instrument, incorporating five custom bronze crotales, tuned this year with notes from "Stand Tall" by Cummings.
The full list of this year's SOCAN Award winners will be released on the evening of June 18.