FYI
Ziggi Jadovsky – 'Morning Dread'
Ziggi Jadovsky – 'Morning Dread' (Indie/BandCamp): Cocktail hour ska-funk from a youthful and talented Montreal newcomer with a set of pipes that scrape the jagged edges of human e
Apr 11, 2018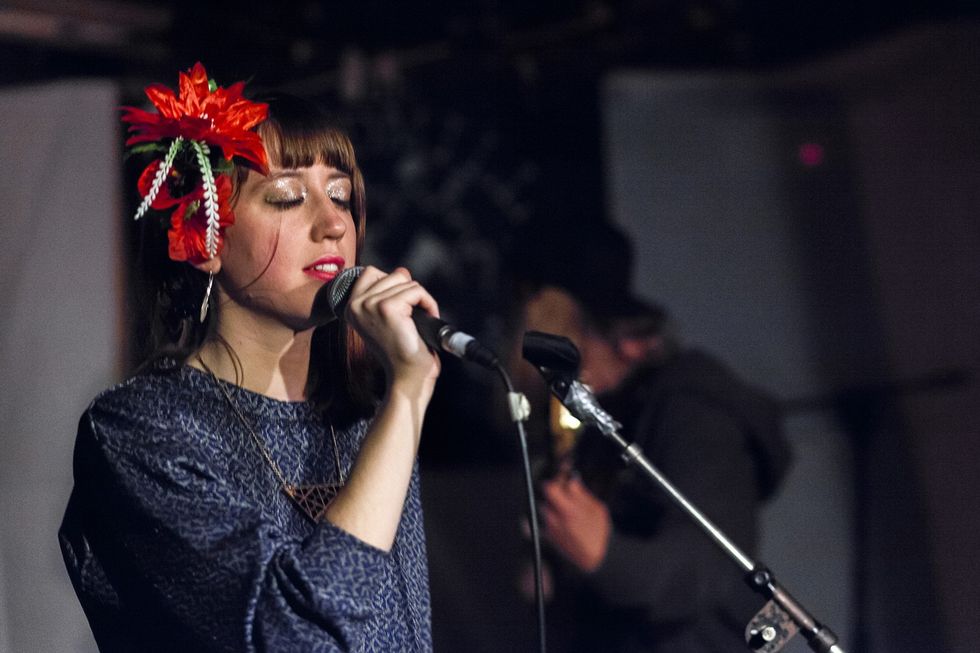 By David Farrell
Ziggi Jadovsky – 'Morning Dread' (Indie/BandCamp): Cocktail hour ska-funk from a youthful and talented Montreal newcomer with a set of pipes that scrape the jagged edges of human emotion like aged whiskey after too many bubble teas.
---
"Morning Dread" is the first single from Portuguese-born, Montreal-based Isabel Meadowcroft (aka Ziggi) who releases it as a reboot from an earlier Bandcamp Fox & Moon EP, with film director JP Charlebois and video editor Lu Fournaison adding the cherry on top to this intoxicatingly potent harbinger of things to come.  
In a handout about herself, she says the song is about grief, forgiveness, fragile relationships, anxiety and irrational fear. Worry, sadness and fear are the new song-stuffer norm. In a world presided over by combover con artist Hair Furher, it's out with the 'ô là! làs!' and 'love, love me do' tripe and in with the 21st-century purple-rain blues.
Gloominess and introspection work like a Dyson Supersonic hair dryer on this barn-burning boom-buster that will have fans sloshing highballs like they were popping back peanuts at Moose Winooski's.
There is to be an official music video launch at Theatre Sainte Catherine on April 20th, followed by a live show at the same venue on the 25th, and L'Escaller the night following. Wake up little Suzie, wake up to the 21st century morning dread.
Bandcamp: https://ziggijadovsky.bandcamp.com/
Facebook: https://www.facebook.com/ziggijadovsky
Twitter: https://twitter.com/ZiggiJadovsky
Website: https://www.ziggijadovsky.com