FYI
Tommy Banks Passes Away At Age 81
The Edmonton-based pianist, conductor and arranger won a Gemini Award for his popular TV show and provided musical direction for many major events. He was an officer of the Order of Canada and served in the Senate for 12 years.
Jan 27, 2018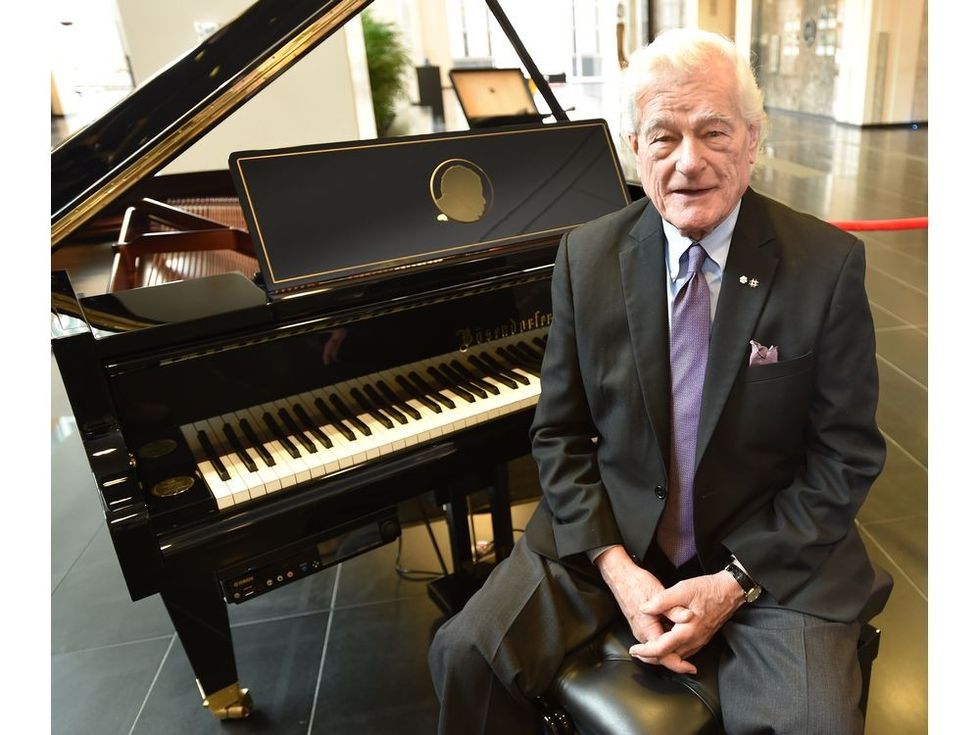 By FYI Staff
Tommy Banks, pianist, conductor, TV host and Senator, died in Edmonton on Jan. 25 at age 81, of leukemia.
---
Born in Calgary, Banks lived most of his life in Edmonton. He began his professional career at 14 in the band of jazz saxophonist Don Thompson. By the age of 18, he was music director of the Orion Musical Theatre in Edmonton, and coordinator of the Edmonton Symphony Orchestra.
At age 32, Banks was host, pianist, conductor and arranger for the CBC's Gemini Award-winning Tommy Banks Show, which ran from 1971 to 1974, and again from 1980 to 1983.
Banks won numerous major musical and cultural awards in Canada, including a Juno Award in 1979 for Best Jazz Album for Jazz Canada Montreux. In 2016 he was nominated with Jens Lindemann for the Instrumental Album of the Year Juno Award for their Legacy Live recording. He worked with many international celebrities, from Aretha Franklin to Tony Bennett.
He provided musical direction for the XI Commonwealth Games, Expo '86, the World University Games and the XV Olympic Winter games. He also produced and conducted command performances for many prestigious guests, including U.S. president Ronald Reagan and Queen Elizabeth II.
A member of the Canada Council from 1989 to 1995, Banks was an officer of the Order of Canada. He was appointed to the Senate in 2000 and served until 2011, shortly before his 75th birthday.
Banks was a founding chairman of the Alberta Foundation for the Performing Arts and a member of the Edmonton Hall of Fame. That city named a street after him, Tommy Banks Way, located near the Yardbird Suite jazz club where he performed countless times.
Grammy-winning producer David Foster tweeted a tribute, noting that "The world has lost one of the true musical greats tonite, my mentor and dear friend. A gentleman and a gentle man."
Former prime minister Kim Campbell tweeted "Great sadness here in Edmonton at the news that the legendary and much loved Tommy Banks has died."
Banks's family said a celebration of life will be announced in the coming weeks. Sources: Edmonton Journal, CP