FYI
Sum 41: Landmines
A classic pop-punk tune with intense vocals and fiery guitars.
Sep 27, 2023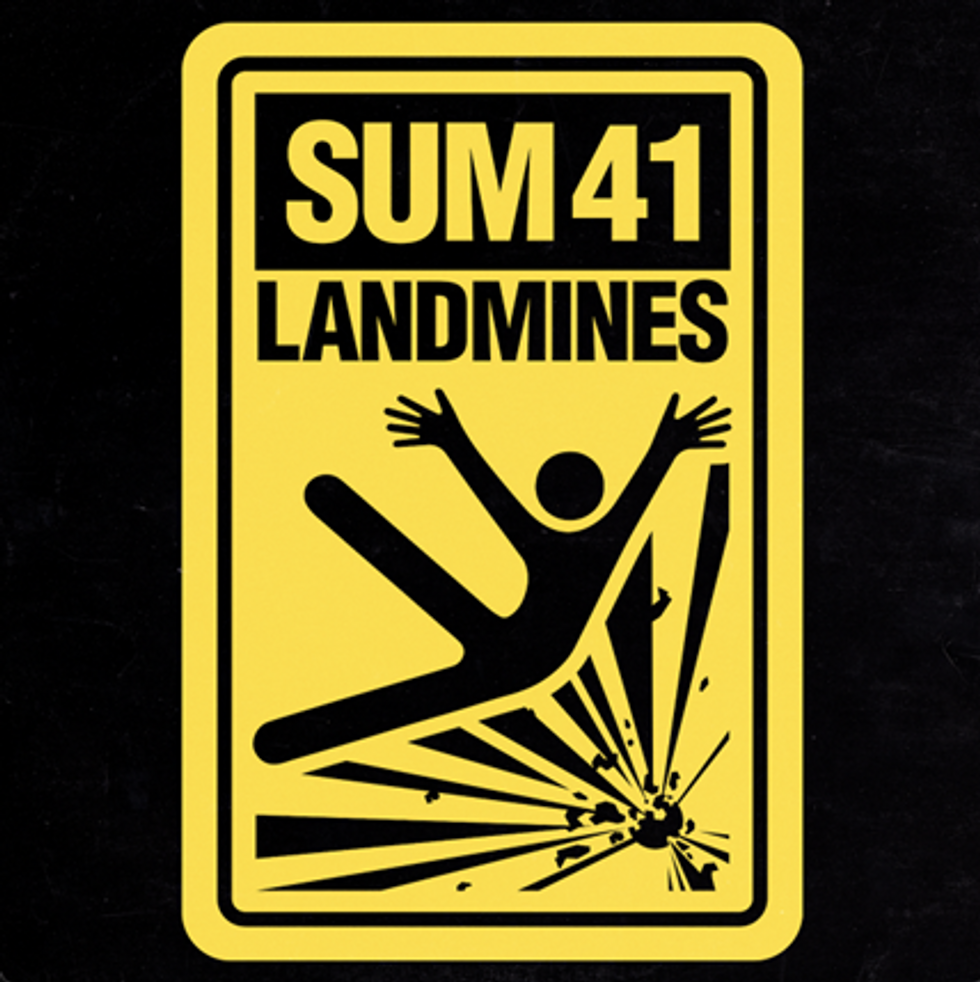 By Kerry Doole
Sum 41 - Landmines (Rise Records): This platinum-selling and Grammy-nominated pop-punk band released this new single yesterday (Sept. 27), accompanied by a music video.
---
In a label press release, vocalist Deryck Whibley explains, "When I wrote Landmines, I had no intention of writing an old school pop punk song. It just came out quickly, and I knew immediately that this song felt special to me."
He's right about the track being classic pop-punk in nature. Sum 41 was one of the most successful bands in that genre, and Landmines confirms it has lost none of its potency. The track features Whibley's rapid-fire and hoarsely intense vocals placed amidst a wall of guitar noise and lusty backing vocals. The chorus is strong, and the stop-and-start dynamics keep your attention. Wildly original? No. Effective? Definitely.
Sum 41 has never been a critic's darling, but the track record confirms it has been one of the most commercially successful Canadian bands over the past 25 years, with over 15 million records sold worldwide and multiple Billboard Charting releases. Its smash 2001 debut full-length All Killer No Filler went platinum in the US and UK and 3X platinum at home. A Grammy nomination and two Juno wins (from seven nominations) also appear on the group's resume.
This scribe saw the band perform at a holiday fundraiser in Hamilton last year, and it reaffirmed what a strong live outfit they became. The past tense is nearly appropriate, for Sum 41 announced back in May that it is calling it a day, and its forthcoming album, its ninth studio effort, Heaven :x: Hell, will be its last.
Judging by Landmines, it will go out with a bang.
Sum 41 has three Las Vegas shows coming up: October 20 at Brooklyn Bowl and October 21 and 22 at the When We Were Young 2023 festival.
Links
Publicity: Red Umbrella PR