FYI
Single Servings, July 26, 2021
This week's Single Servings sees Tops ready to party, Laurent Bourque ready to take it easy, Real Sickies ready for love, and much more!
Jul 26, 2021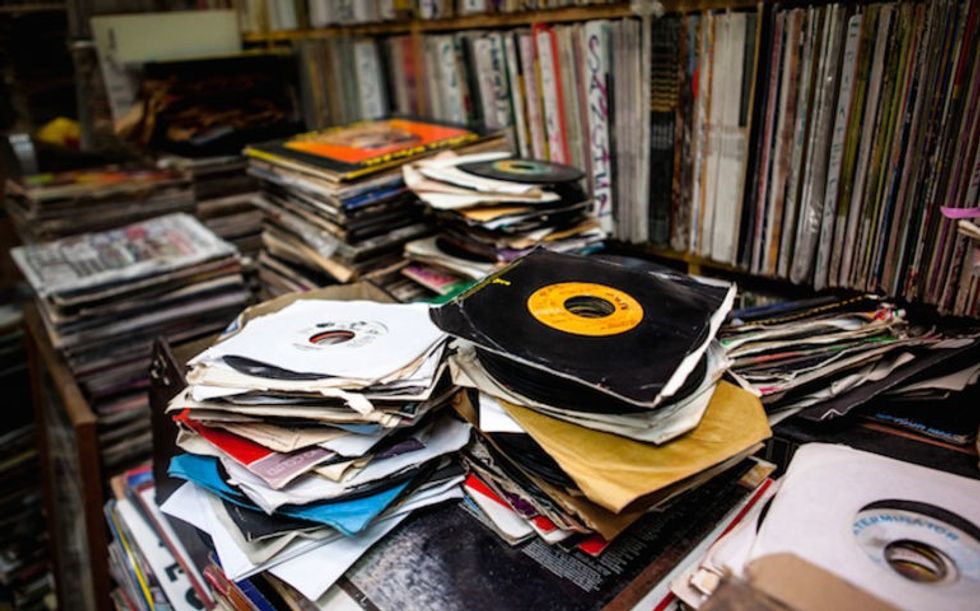 By Jason Schneider
This week's Single Servings sees Tops ready to party, Laurent Bourque ready to take it easy, Real Sickies ready for love, and much more!
---
Danko Jones – Saturday
Release Date: July 16
Label: Sonic Unyon
We've heard Elton John, the Bay City Rollers and Stompin' Tom Connors immortalize Saturday night in song, and now Danko Jones joins their ranks with this second single from the forthcoming Power Trio album. As expected, Saturday is a blistering ode to the best part of week and proof that it's still possible to make great, pure rock and roll. Why Danko Jones still isn't a household name in Canada remains a mystery.
Purchase/Stream here
Deadmau5 / Lights – When The Summer Dies
Release Date: July 15
Label: Mau5trap Recordings / Awal Digital
A reunion of sorts following their 2018 collaboration Drama Free, the two Canadian electronic music stalwarts don't necessarily break new ground here. Instead, they offer a no-holds barred banger that shows neither of them mellowing with age.
Stream/Purchase here
Joe Nolan – Cherry Valance
Release Date: June 23
Label: Fallen Tree Records
Coming off his acclaimed, acoustic-based 2020 album Drifters, the ever-mercurial Joe Nolan's latest music is more akin to reflective indie-rockers like Grandaddy and Eels. Cherry Valance plunges us headfirst into the underdog Edmonton singer-songwriter's realm of swirling alternative sounds, as he prepares for his career's post-covid title fight with the album Scrapper, out Oct. 15.
Stream/Purchase here
Vissia – My Wom (Moses Belanger Remix)
Release Date: July 23
Label: Hurry Hard Records
Multi-faceted Edmonton artist Vissia's latest album With Pleasure has earned international praise for its musical adventurousness, and for the electro-pop track My Wom she enlisted Montreal DJ/producer Moses Belanger to do a remix that further heightens the song's energy. In her words, "This one is for my woms, my badass coven of fun, strong, smart, wild women. 'Wom'—being short for woman—became a term of endearment among some of us, and honestly it just really fit better than the two-syllable 'woman' when I sat down to write this song. It's about self-realization, taking no shit, giving yourself the love you deserve, speaking your truth without apologies, and dancing through whatever circumstances the universe throws at you in the way only you can."
Stream/Purchase here 
Del Barber – Nothing Left To Find
Release Date: July 23
Label: Acronym Records
Stray Dogs, the soon-to-arrive follow up to Barber's 2020 Juno-nominated album Easy Keeper, finds him bridging his past and present. Conceived during pandemic isolation at his rural Manitoba home, the eight songs on Stray Dogs are drawn mainly from Del's large stock of previously unfinished demos, given renewed focus and polish producer Scott Franchuk. A second single Nothing Left To Find shows Del and his band locked back in together on a gentle groove, while reflecting a powerful sense of the resilience we have all displayed over the past year.
Stream/Purchase here
Tops – Party Again
Release Date: July 21
Label: Tops Musique / The Orchard
This one-off from the Montreal alt-popsters was appropriately conceived for the moment when they could get back on tour again. Well, that time has come as they've announced a 29-date run that includes November stops in Montreal, Toronto and Vancouver. Expect the euphoric Party Again to be the centrepiece of the set list.
Stream/Purchase here
Laurent Bourque – Easy
Release Date: July 22
Label: Independent
Over the past year, Toronto pop tunesmith Bourque leaned on a lot of feel-good music to help him cope with isolation, and he channels a lot of it in this first new release since his 2019 album Blue Hour. Built upon a bouncy keyboard riff, the mood is definitely pastel with strong yacht rock overtones. Mix up a pina colada and enjoy!
Purchase/Stream here 
Real Sickies – Love Is For Lovers
Release Date: July 15
Label: Stomp Records
Edmonton's answer to the Ramones recently released the full-length Love Is For Lovers, a 14-track collection all focused on affairs of the heart, although don't assume they get all mushy about it. Case in point is the title track, a well-crafted and well-timed adrenaline shot. The album also contains a pretty cool cover of T. Rex's Jeepster.
Stream/Purchase here  
Kyle McKearney – Tough Or Die
Release Date: July 23
Label: Independent
This latest preview of McKearney's debut album Down-Home, produced by Russell Broom (Jann Arden, Mariel Buckley), is a rough-hewn bluesy jam that tells a common story of how to survive in the modern world. He explains, "Tough Or Die is probably the most personal thing I've written. It talks about some of the hard times and hard lessons I've had to learn on my journey through growing up in an oil town to building a career in music to now trying to figure out how to teach my own son resilience. It's a song about survival and about how all of our stories require a little grit to survive."
Stream/Purchase here  
Kampala Social Club – COT2ON
Release Date: July 22
Label: Independent
Although this project's mastermind, Steven Fernandez, is a professional meditation instructor, he's managed to craft some pretty affecting ambient music that can serve a higher purpose than simply allowing you to let go of your mind. Reminiscent of some of Eno and Harold Budd's finest moments, COT2ON also draws from Fernandez's diverse cultural background. Worth trying if you're in need of a brief escape from the world.
Stream/Purchase here