FYI
Single Servings, Aug. 9, 2021
On this week's Single Servings, Digging Roots seeks healing, Dylan Sinclair seeks pleasure, Nathan Wiley seeks heat, and much more!
Aug 09, 2021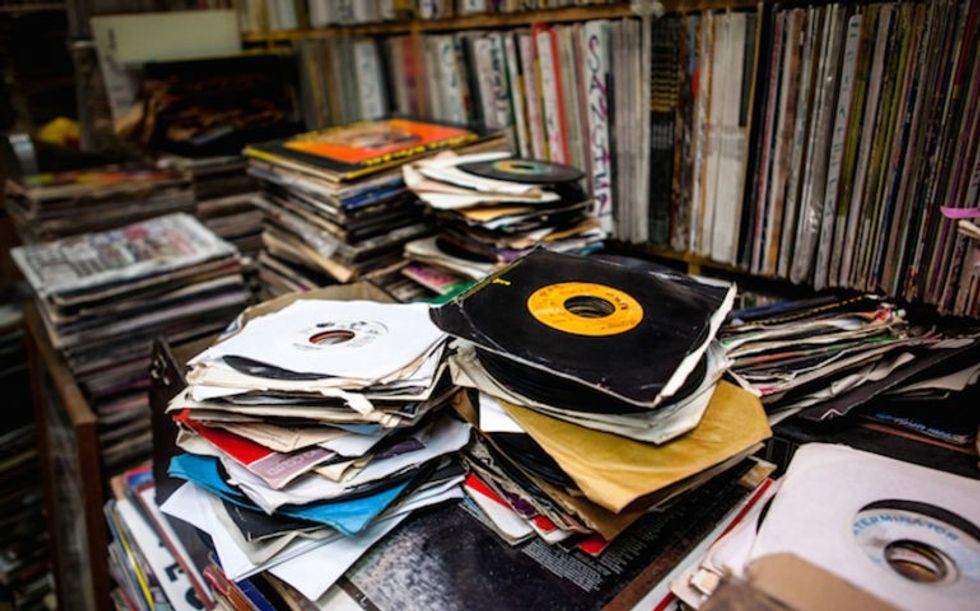 By Jason Schneider
In this week's Single Servings, Digging Roots seeks healing, Dylan Sinclair seeks pleasure, Nathan Wiley seeks heat, and much more!
---
The Weeknd – Take My Breath
Release Date: Aug 6
Label: XO/Roc Nation
The Weeknd has gone from redefining R&B through his initial darkly sexual explorations, to achieving world domination through a regurgitation of '80s sounds on his 2020 album After Hours. The Toronto icon seems ready to enter a new phase with Take My Breath, the first taste of his just announced album The Dawn. There's still a strong "Quincy Jones meets Giorgio Moroder" (his words) feel to this track, but with its harder edged groove and shout-out chorus, it could potentially reach even more ears—if that's possible at this point.
Stream/Purchase here  
Big Wreck – Ought To Be
Release Date: Aug 4
Label: Warner Music Canada
The veteran CanRockers continue to tease new music, and this latest single finds Ian Thornley and co. tempering the power chords a bit with retro synths. Although the two opposing forces do find a sweet spot, Ought To Be sounds exactly like everything that was on rock radio just before grunge hit. So maybe that's a good sign.
Stream/Purchase here 
Digging Roots – The Healer
Release Date: Aug. 5
Label: Ishkōdé Records
The acclaimed duo Raven Kanetakta and ShoShona Kish will release their new album Zhawenim this fall, and The Healer is a powerful preview, delivering a message of strength to Indigenous peoples through the soulful approach they've honed over the past several years. If ever there was a moment for a song like this in Canada, it's now.
Stream/Purchase here
Beverly Glenn-Copeland – Sunset Village (Blood Orange Remix)
Release Date: Aug. 5
Label: Transgressive Records
Earlier this year, Glenn-Copeland's recently rediscovered 1986 album Keyboard Fantasies was reissued to universal acclaim, and up next this winter will be Keyboard Fantasies Reimagined, featuring other artists' interpretations of pieces from the album. Blood Orange's take on Sunset Village expands upon the track's psychedelic foundation, as different sonic parts continually intertwine to create (under the right conditions) a true out-of-body experience.
Stream/Purchase here  
Charlotte Cornfield – Headlines
Release Date: Aug 5
Label: Polyvinyl/Next Door Records
Cornfield is an undeniably beloved figure within the Toronto indie scene, and seems poised for a major breakout with her forthcoming album Highs In The Minuses, out this fall. Breezy first single Headlines plays out like a bittersweet encapsulation of life over the past year in the city she loves, and shows off her melodic gifts—gifts that ultimately save the song from losing focus as a result of diary entry-style lyrics.
Stream/Purchase here 
Janet Cull – The Only Thing Changing
Release Date: Aug. 6
Label: Independent
She's been honoured with nearly every music award her native Newfoundland can bestow, and praised by no less than k.d. lang. Now Janet Cull is ready to get off The Rock with her new album Hear It, an album that chronicles a devastating breakup through the vintage sounds of Memphis and Muscle Shoals Soul. If you're a fan of Ann Peebles' I Can't Stand The Rain, or anything by Candi Staton, this one's definitely for you.
Dylan Sinclair – Black Creek Drive / Pleasure
Release Date: Aug. 6
Label: Five Stone Records
Toronto native Sinclair received a Juno nomination this year for Traditional R&B/Soul Recording, and he's sure to build on that recognition with this new, sleek single that in part pays tribute to a major thoroughfare north of the city. The atmospherics suggest that Sinclair could soon be Canada's answer to Frank Ocean.
Justin Nozuka – Nova
Release Date: Aug 6
Label: Black Box Music
It's been over a decade since Nozuka burst onto the scene at age 19 with his debut album Holly that earned him a Juno nomination for New Artist of the Year. But much like his contemporary and fellow Justin (Bieber), Nozuka has made every attempt to make his style of pop-soul more age appropriate as he's matured. Nova is a well-conceived summer night slow jam that shows Nozuka taking further of those steps in the right direction.
Stream/Purchase here
The Honest Heart Collective – 11/17
Release Date: Aug. 5
Label: Independent
This Thunder Bay crew has been one of Canada's underappreciated indie rock bands, as their earnest heartland punk more than lives up to the band's name. With another potential anthem 11/17 heralding the arrival of new album More Harm this October, hopefully The HHC can get in the van before too long and bring their music back directly to people across Canada where it belongs.
Stream/Purchasehere  
Nathan Wiley – Heatseeker
Release Date: Aug. 6
Label: Independent
There was a time back at the beginning of the new century when PEI singer/guitarist Wiley was tapped to be the next big thing in Canada. But after an initial three-album burst, times moved on from his well-crafted roots rock. Kudos then to Wiley for sticking to his guns and re-emerging recently with the EP Modern Magic, highlighted by Heatseeker, a sultry R&B-infused track demonstrating that, indeed, the magic is still there.