FYI
The Road Hammers: All My Friends
Boisterous guest vocalists add to the party-hearty feel of the song.
Aug 23, 2021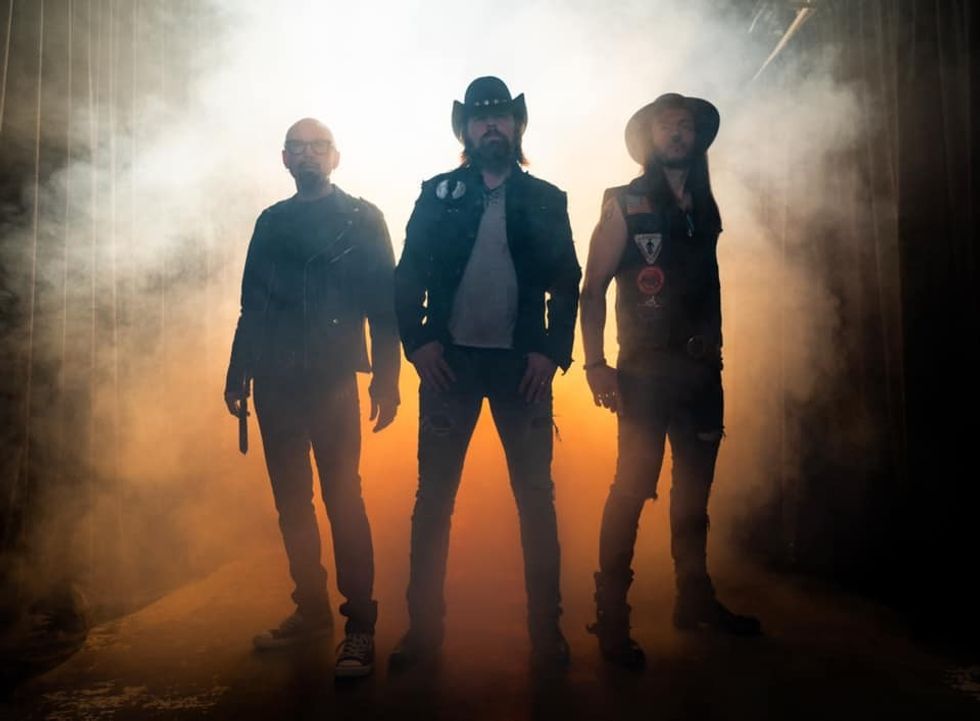 By Kerry Doole
The Road Hammers: All My Friends (Open Road): The boys are back in town, and they've brought their famous friends. Last Friday, the platinum selling country rockers released a new EP, Back At It, along with this new focus track.
---
All My Friends features a handful of noted artists from the Canadian country community, including Terri Clark, Dan Davidson, Jason Blaine, Cory Marks, Aaron Pritchett and Gordie Johnson (Big Sugar). Their presence testifies to the peer respect the Hammers enjoy, and their  boisterous voices add to the party feel of the cut, as repped by lyrics like "it's Friday night and we're ll about some fun, neon lights and two for me until you can't see."
The Road Hammers re-emerged from a two year hiatus back in the spring, with the self-explanatory lead track, The Boys Are Back At It. 
In a label press release, lead vocalist Jason McCoy explains that "I think we all want to get 'back at it' - back to travelling, new adventures and back to live shows! The new EP is classic Hammers with some new twists, packed with some surprise guest appearances. We can't wait to share this with y'all!" Those guest features include Meghan Patrick (on Hillbilly Disco) and Tim Hicks (on Stay Wild).
Joining McCoy in the trio are Clayton Bellamy and Chris Byrne. Over 17 years together and six albums, the group has notched some impressive stats: Over 25 million catalogue streams,  8.3 million YouTube views, one 2006 Juno Award win for Country Recording of the Year (in 2006, for the platinum-certifiedThe Road Hammers), five CCMA award wins, including three for Group of the Year ('05, '06, '17), and six Top 10 hits on Canadian country radio. The Road Hammers have also made a splash Down Under, scoring a No. 1 country single in Australia with I'm a Road Hammer and going Top Five with I've Been Everywhere.
Releasing six albums to date, with six Top 10 hits and nine Top 20 singles, including Homegrown, Crazy About You, and the certified platinum Mud, the trio shows no signs of slowing down.
Known as a highly entertaining combo in performance, TRH played the Together Again Outdoor Concert Series in Edmonton yesterday (Aug. 22), and they headline the CMAOntario New Faces Showcase & Concert in Jerseyville, ON, on Sept. 3, then play the Crooks Rapids Country Fest in Northumberland County, ON, on Sept. 4. The genial McCoy then co-hosts the CMAOntario Awards on Sept. 5.
Links
PR: Jess Seguire, Alleycat PR
Management: Ron Kitchener, RGK Entertainment Group Inc.
Booking (Canada): Nick Meinema, NM Consulting