FYI
A Podcast Conversation with...Cellar Music's Cory Weeds
Vancouver's Cory Weeds is a jazz renaissance man, as a record label head, former club owner, saxophonist, composer and bandleader. His label celebrates its 20th anniversary this year, and is doing so in style, as Bill King learns in his latest FYI podcast.
May 12, 2021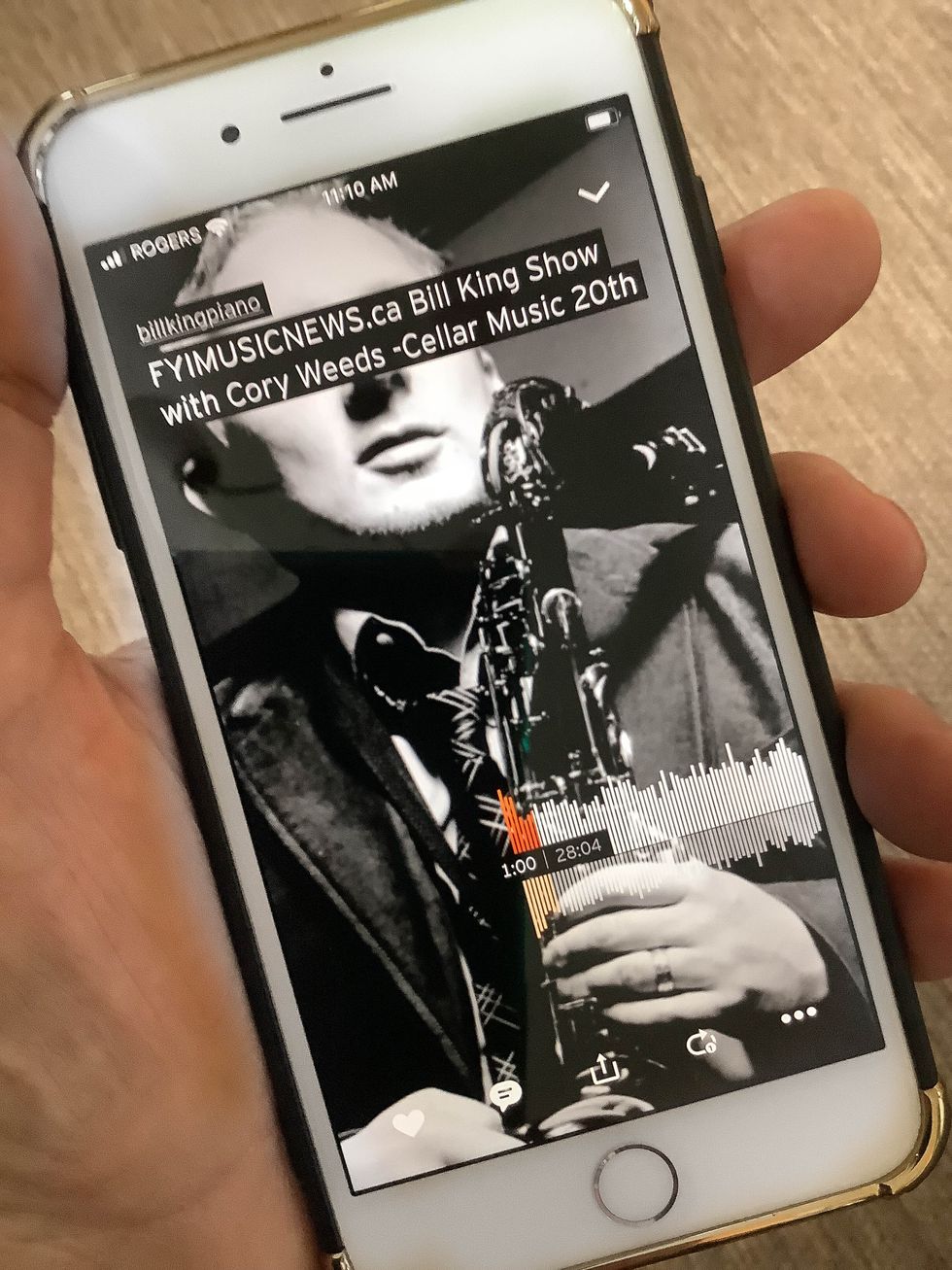 By Bill King
Cellar Music Group, the award-winning jazz record label based in Vancouver, B.C., is preparing for a banner year as it celebrates its 20th Anniversary in 2021. This year-long celebration will showcase the label's exceptional musical output and highlight the milestone albums, artists and songs that have shaped Cellar Music Group into one of the most potent labels on the contemporary jazz scene. 
---
To mark the vicennial, the label has announced a full slate of new releases, two impactful partnerships with the likes of The SmallsLIVE Foundation and trumpeter Jeremy Pelt, a branded playlist series with Spotify, and a community-driven fundraising campaign.
While the label will be presenting an extraordinary array of new music this year, Cellar Music Group will also celebrate its vast back catalogue with a series of lifestyle-oriented branded playlists. Curated by label owner and head Cory Weeds and Cellar Music Group marketing manager Scott Morin to celebrate the 20th Anniversary, this series of themed compilations on Spotify features original art design from famed abstract artist Lori Popadiuk. A new themed playlist will launch every month from February through November, and each playlist will feature 50 tracks from the label's wide-ranging catalogue. The first playlist, Soulful Crushes, can be found here. 
Finally, Cellar Music Group has launched a 20th Anniversary Fundraising Campaign. The Covid-19 crisis has wreaked havoc on the arts – and record labels are no exception. To ensure that Cellar Music Group can continue to provide world-class jazz for another two decades, the label has organized a crowd-funding campaign with a CAD $30,000 goal. Currently, nearly half the funds have been raised.
About Cory Weeds
A saxophonist with an expressive sound rooted in  the Jazz tradition, a label owner tirelessly documenting unsung Jazz heroes, one of Canada's most important Jazz impresarios, the hardest-working man in Jazz business – Cory Weeds is all of these things, and much more.
Weeds may be best known as the founder and owner of Cory Weeds' Cellar Jazz Club in Vancouver, which he successfully ran for more than 14 years. Weeds built the Cellar to become one of North America's best Jazz clubs, where masters such as George Coleman, Jeff Hamilton, Louis Hayes, David "Fathead" Newman, Dr. Lonnie Smith, and the finest Jazz musicians from Vancouver and across Canada and the U.S. performed before it closed in February 2014.
But he wasn't just the club owner. As a saxophonist who studied at the University of North Texas and Capilano University, Weeds spent many nights on the Cellar bandstand as a leader and sideman. He held his own when performing with icons like Joey DeFrancesco and Christian McBride. Weeds has also recorded seventeen albums as a leader, and they have featured such noted players as Harold Mabern, PJ Perry, The Jeff Hamilton Trio, and Joey DeFrancesco.