FYI
Peach Pit: Vickie
A jaunty and upbeat tune with sweet lyrics and crisp production. 
Jan 23, 2022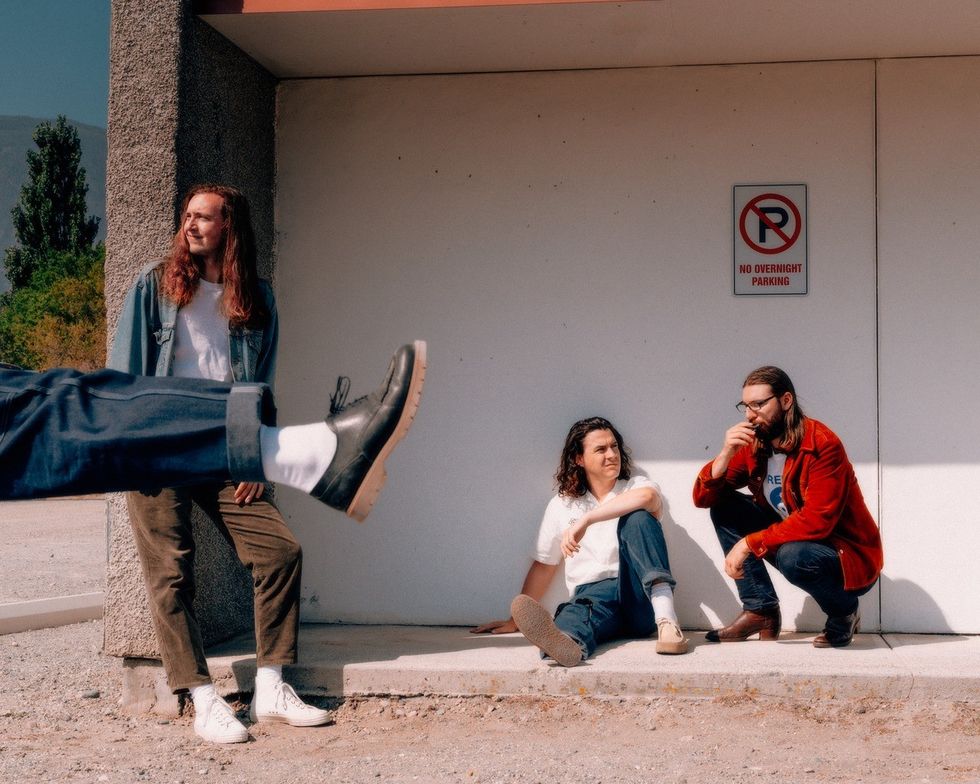 By Kerry Doole
Peach Pit - Vickie (Sony Music): This Vancouver rock band recently announced that its third full-length album, From 2 To 3, will be released on March 4. A new advance single, Vickie, is now out, accompanied by a video filmed by their longtime collaborator Lester Lyons-Hookham.
---
Describing the inspiration behind Vickie in a label press release, lead singer Neil Smith says: "I was hanging out with my friend Vickie a few years back, and we got to talking about her birthday which was coming up. Without me asking, she said 'all I want for my birthday is for someone to write a song about me'. 
Anyways, I got the hint. I'd actually already started writing something that began with the line 'If you lived right down the street' and decided to make a song about what life would be like if Vickie and I were neighbours. Now years later the song is on our new record and you get to see the journey from my place to Vickie's in the music video."
The tune is jaunty and upbeat, displaying the penchant for melody that has earned Peach Pit a strong international following. The lyrics are sweetly charming, and supplying crisp production on the track and album is the Grammy-nominated Robbie Lackritz (Feist, Bahamas, Jack Johnson). The album reportedly adds more organic and acoustic elements, incorporating such instruments as tambourine, cowbell, harmonica, lap steel, and more. 
It has been done somewhat under the media radar, but the group's success story is an impressive one. 2016's self-titled single, Peach Pit, has amassed over 100 million total streams. and momentum continued with the 2017 full-length debut, Being So Normal, and 2020's You and Your Friends.
This spring the band heads out on an extensive 52-date North American and European tour. The NA leg starts on March 12 in Seattle, concluding in Portland on April 26. Shows in Los Angeles, Boston, New York, and many more cities are already sold out. The UK/European run kicks off in Dublin on May 9. See the itinerary here.
Links
Publicity: Sylvain Morency, Sony Music