FYI
Olivia Lunny: Think Of Me
The Launch star delivers a post break up anthem featuring pop vocals set to a R&B/dance production.
Apr 24, 2020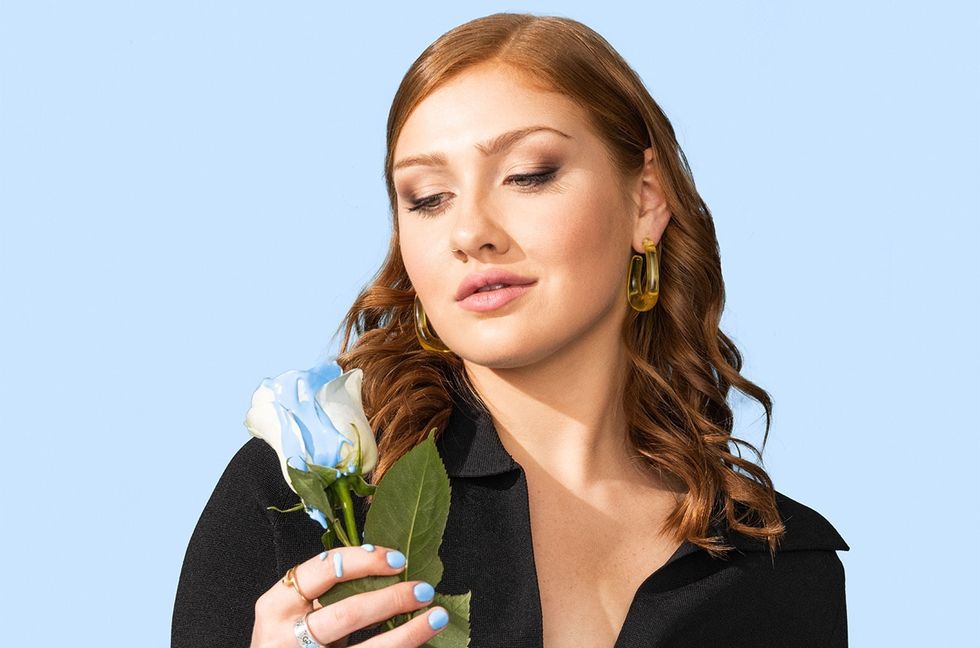 By Kerry Doole
Olivia Lunny - Think Of Me (Independent): This pop songstress first reached a national audience last year,  as a finalist in season 2 of CTV's The Launch.
---
There she was chosen to record I Got You, an original song produced by Shaun Frank and released by Big Machine/Bell Media. I Got You maintained top 40 status as a regular candidate on the iHeart Radio countdown each week and has gained over 700k streams on Spotify. Scott Borchetta, Marie-Mai, and Jann Arden were her on-screen mentors on The Launch, and Lunny clearly took these valuable lessons to heart, judging by the quality of this new single.
The tune was co-written by Tyler Shaw, AJ Healey, and Olivia Lunny, and produced by Healey. In a press release, Lunny explains that  "When you fall in love, all the clichés begin to come true. But Think of Me is a post break up anthem. We've all been there, we've all wondered do you think of me?
"Tyler Shaw and I wrote this song the first time we met, and it was originally meant to be a duet. We sat down and discussed past relationships. I had gone through a recent breakup at the time. The lyrics are super honest! It's nostalgic, and a little hopeful. 
"I think a lot of us drive ourselves crazy thinking we're the only one going through a roller coaster of emotion. The reality is we're all human, experiencing these universal feelings of love and heartbreak."
The song has an R&B meets dance production feel, while Lunny's vocals are unaffected pop.
Prior to The Launch, Lunny released a 2018 self-titled debut EP that garnered her a Western Canadian Music Award nomination for Pop Artist of the Year. She is one to watch.
Links
PR: Mackenzie Vandenberg, Strut Entertainment