FYI
Obituaries, July 21, 2022
This week we acknowledge the passing of musicians Adele Armin, William "Poogie" Hart, and Paul Ryder.
Jul 20, 2022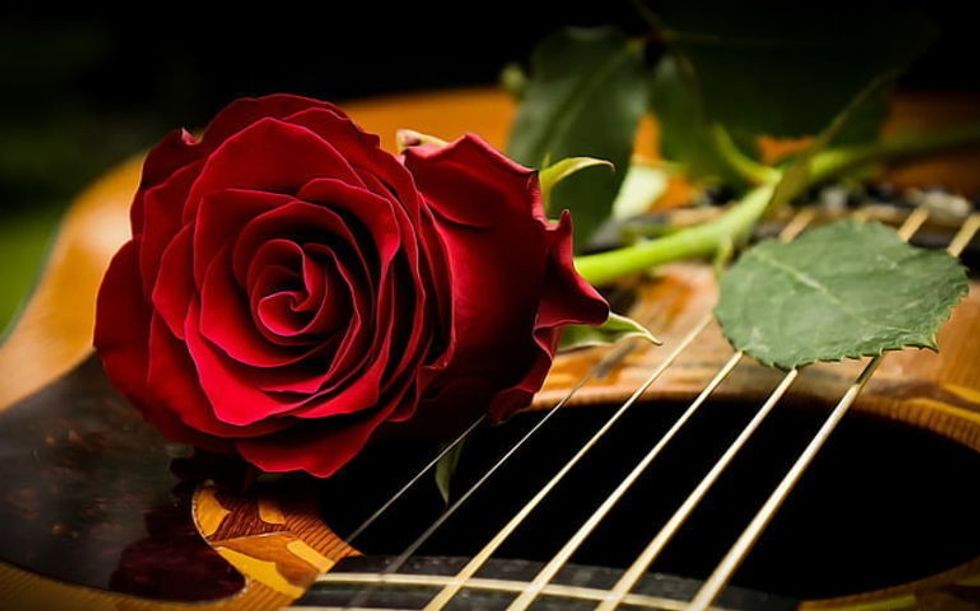 By Kerry Doole
Adele Ruth Armin, a respected Canadian violinist of international acclaim and a member of the Toronto Symphony Orchestra for twenty years, died on June 26, age 76, of cancer.
---
Armin toured extensively and played on hundreds of recordings.
She was passionate about sustainability, forest, ocean and bee preservation and climate change. Donations in her memory can be made to the following organizations: Hospital for Sick Children, Scarborough General Hospital, Ecojustice, Nature Conservancy Canada, David Suzuki Foundation. 
A Celebration of Life for Armin will be held at Mount Lawn Funeral Home on Sunday, July 24, from 11 a.m. - 3 p.m.  Sources:The Globe and Mail 
International
William "Poogie" Hart, the lead singer of Philly soul greats The Delfonics, died on July 14, due to complications stemming from surgery. He was 77.
Billboard notes that "The Delfonics were one of the leading lights of Philadelphia's surging soul scene of the late '60s and early '70s, scoring classic hits like the Billboard Hot 100 top 10 smashes"La – La – Means I Love You (No. 5, 1968) and Didn't I (Blow Your Mind This Time) (No. 10, 1970). Working with legendary local writer-producer Thom Bell, the group's lush, dreamy harmonies matched Bell's symphonic mini-soundscapes to create a smoother, more blissed-out soul sound than usually heard in the poppier, snappier hits from the Motown assembly line in Detroit, or the grittier, funkier singles emerging from Stax/Volt in Memphis."
Hart co-founded the Delfonics (then known as the Orphonics) in Philadelphia with his brother Wilbert, eventually fleshing out the group's classic lineup with Randy Cain and Major Harris. They signed with famed local label Cameo-Parkway, where they first linked up with Bell, though they were shuffled over to Philly Groove Records shortly after Cameo-Parkway folded in 1967. The Debut album La La Means I Love You was released in 1968, spawning a trio of hits in the title track, I'm Sorry (No. 42) and Break Your Promise (No. 35).
Somewhat unusually for the time, Hart also co-wrote most of his group's biggest hits with Bell.
The Delfonics' popularity continued throughout the early '70s, peaking with their self-titled album in 1970, their highest-charting entry on the Billboard 200 albums chart (No. 61), with Didn't I winning a Grammy for best R&B vocal performance by a duo or group in 1971. The group then sputtered commercially and splintered in two in 1975, following Harris' solo breakthrough with the Hot 100 No. 5 hit Love Won't Let Me Wait in 1974. Both versions of the group continued to tour in the decades that followed, though original recordings were spare and relatively unsuccessful.
The group's legacy was secured in the mid-'90s, however, as the group's hits were revived or sampled by a generation of rappers, including The Fugees and Missy Elliott. Quentin Tarantino featured the group heavily in the plot to his 1997 crime drama Jackie Brown. Source: Billboard
Paul Ryder, the bassist for UK band Happy Mondays, died on July 15, age 58. No cause of death has been reported.
A message posted on the band's social media said: "The Ryder family and Happy Mondays band members are deeply saddened and shocked to say that Paul Ryder passed away this morning. A true pioneer and legend. He will be forever missed. We thank you for respecting the privacy of all concerned at this time. Long live his funk x"
Ryder, whose brother Shaun fronted the group, was a founder member since their formation in 1980 and had rejoined for the group's most recent reunion in 2012. His playing helped power the hugely popular "baggy" funk sound of the Happy Mondays.
Ryder was a self-taught guitarist. First inspired by Motown artists, he was then drawn to the Chicago house music of the 1980s, saying that his bass lines were "me trying to replicate that style but using a real instrument rather than a computer".
The Guardian reports that "Ryder played with Happy Mondays for their peak era in the late 1980s, as the group communed with the rave scene of the time while innovating their own brand of psychedelic pop. After minor success with second album Bummed, they had a huge hit with the follow-up Pills 'n' Thrills and Bellyaches in 1990, buoyed by the singles Step On and Kinky Afro, which both reached No 5 on the UK singles chart.
"After the notoriously fractious recording of follow-up album Yes Please! – Ryder began to struggle with heroin use – the group split. They reformed in 1999, but amid a poor relationship with his brother, Ryder left the group in 2001. He returned in 2012 when the original members reformed – the group continued to tour until the present day."
Ryder released an album with another group, Big Arm, in 2008 and moved to Los Angeles in the late 00s. He also performed live with the NY funk group Tom Tom Club, whose members Chris Frantz and Tina Weymouth (Talking Heads) had produced Yes Please!. 
Ryder appeared in the films The Ghosts of Oxford Street, Losing It, and 24 Hour Party People, where he played the part of a gangster. Sources: The Guardian, Wikipedia