FYI
Music News Digest, Sept. 26, 2018
Colin James (pictured) announces a major 2019 tour, Gord Bamford partners with Kubota, and Shad will hit the road. Also making news are Emm Gryner, Nova Scotia Music Week, Steph Cameron, The Voices of Freedom Concert, Juno judges, Willie and Van, Deeps, FMO, Folk Under The Clock, and Steven Taetz. Videos provided for your enjoyment.
Sep 26, 2018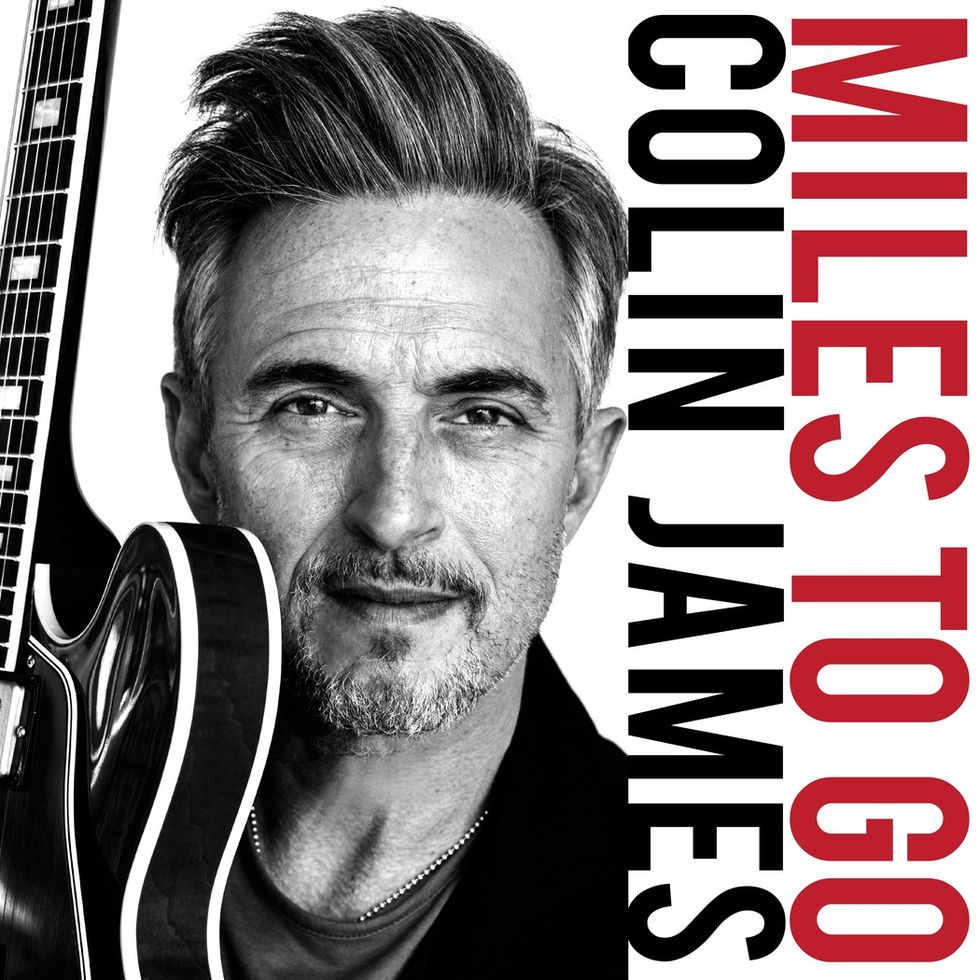 By Kerry Doole
Popular blues-rock veteran Colin James released his 19th album, Miles To Go on Sept. 21 ( (on Stony Plain Records in the US and True North Records ROW), He has now announced a 24-date, 23-city Canadian "Miles To Go 2019" tour, beginning on March 17 at Victoria's Royal Theatre and closing out on April 19, at Halifax's Rebecca Cohn Auditorium.
---
– Kubota Canada Ltd. has announced its first ever music partnership, and it is with Canadian country star Gord Bamford. At the annual dealer sales conference in Florida, the multiple CCMA Award winner and his band hit the stage for a surprise performance before joining Rob Allison, National Brand Manager of KCL to announce the agreement. The multi-year partnership sees KCL as the presenting sponsor of Bamford's upcoming Canadian Honkytonks & Dive Bar Tour, a limited-edition line of Gord Bamford / KCL branded apparel, and appearances by Bamford in dealership promotions, in-store events, social media campaigns, and more. 
– Canadian hip-hop star Shad has announced a 16-date North American tour in support of his upcoming album, A Short Story About A War, out Oct. 26 on Secret City Records. The tour begins Nov. 1 in Waterloo, closing out with two nights at The Great Hall in Toronto, Dec. 14 and 15. The trek includes seven US shows. His new single, "The Fool Pt. 3 (Frame of Mind)," was produced by Kaytranada.
– Acclaimed Canadian pop and folk singer/songwriter Emm Gryner toured extensively in David Bowie's band from 1999-2002, and will be part of a musical celebration of Bowie in Iceland soon. The concerts on Oct. 7 and 8 feature Todd Rundgren, Adrian Belew, Angelo Moore, Paul Dempsey, and Sinfonia Nord. On Facebook, Gryner posts: "The production and musicianship in this show is a beautiful party for all things Bowie, something he would have loved."
– This year's Nova Scotia Music Week—held Nov. 1 to 4 in Truro—includes the brand-new Nocturnal Citiesforum, on Nov. 3. It will focus on the nighttime economy, or "what happens after dark in a city," as MNS's executive director Scott Long puts it. Forum participants include experts on the topic from the UK, Germany, Pittsburgh, NYC, and Vancouver. Source: The Coast
– Folk singer/songwriter Steph Cameron and Vancouver's Twin Bandit are teaming up for a winter tour of the UK, Ireland, Scotland and Europe kicking off on Jan. 18 in Dublin. Cameron is out promoting her acclaimed second album Daybreak Over Jackson Street, and she also has two dates at BreakOut West in Kelowna, Oct. 12 and 13. Full itinerary here
– Bravo Niagara!'s The Voices of Freedom Concert set for FirstOntario PAC in St. Catharine's, ON, on Nov. 3, sports a strong lineup. Curated by Artistic Producer Céline Peterson (Oscar's daughter), it features Molly Johnson, Jackie Richardson, Larnell Lewis, Mike Downes and Robi Botos, Barbadian saxophonist Joseph Callender, and the Laura Secord Secondary School Concert Choir. The music in the programme has been specifically chosen to highlight inclusiveness, empowerment, and the importance of freedom.
– Applications are now open for judges for the 2019 Juno Awards. The Junos are looking for 340 judges, ten for each of the 34 craft and technical categories. To qualify, you must be a Canadian actively working in the Canadian music industry. Judges are demographically diverse and are spread out across the country. They are also representative of all music industry sectors. The judging process is confidential, independent and unbiased. Sign up here 
– Word out of Pittsburgh, PA is that Willie Nelson and Van Morrison recently spent three days in the studio together there collaborating on an upcoming project. The two were in town as part of a recent stop of Willie Nelson's Outlaw Fest. The partnership is reportedly for a "future Van Morrison project." Source: Saving Country Music
– Musical tastemakers from Hamilton have been extolling the talents of local roots songsmith Deeps (aka Steve Vincent De Piante). He makes his Toronto debut at The Cadillac Lounge on Saturday (Sept. 29), supported by The Pistolettes. Well worth checking out.
– Now in its 32nd year, the Folk Music Ontario conference is a key event for the genre in the province. It takes place Sept. 27-30,  at the Hilton Toronto Airport Hotel & Suites (5875 Airport Road). Over 700 delegates will check out panels, seminars, workshops and performer showcases, and the conference also has an awards component. More info here.
– Also turning 32 this year is Peterborough's Folk Under The Clock festival. The new season begins next month, running until April 2019, and features five artists -- The Young `Uns, Oysters 3, The Once, Harry Manx, and Lennie Gallant, all performing at Market Hall. The series started in 1986, with Scottish singer-songwriter Dougie Maclean. Over the course of three decades, 112 shows have been presented.
Alberta-born, Toronto-based singer/songwriter Steven Taetz releases his second full-length album, Drink You In, on Friday. Whereas his highly-praised eponymous debut record had a roots-AC feel, Taetz ventures into jazz with real skill here. It comprises six new compositions alongside a few re-imagined classics. Taetz launches it with a Jazz Bistro show in Toronto this Sunday. Here's a clip for the title track.