FYI
Music News Digest, Oct. 18, 2019
Rufus Wainwright (pictured) lands a new record deal, pot plants get musical for the first time, and (Sandy) Alex G  covers Shania. Also in the news are Ronley Teper, We Were Sharks,  Anthem Entertainment, Diane Roblin, Matt Mays, London Music Census, and Canal Bank Shuffle. With video.
Oct 18, 2019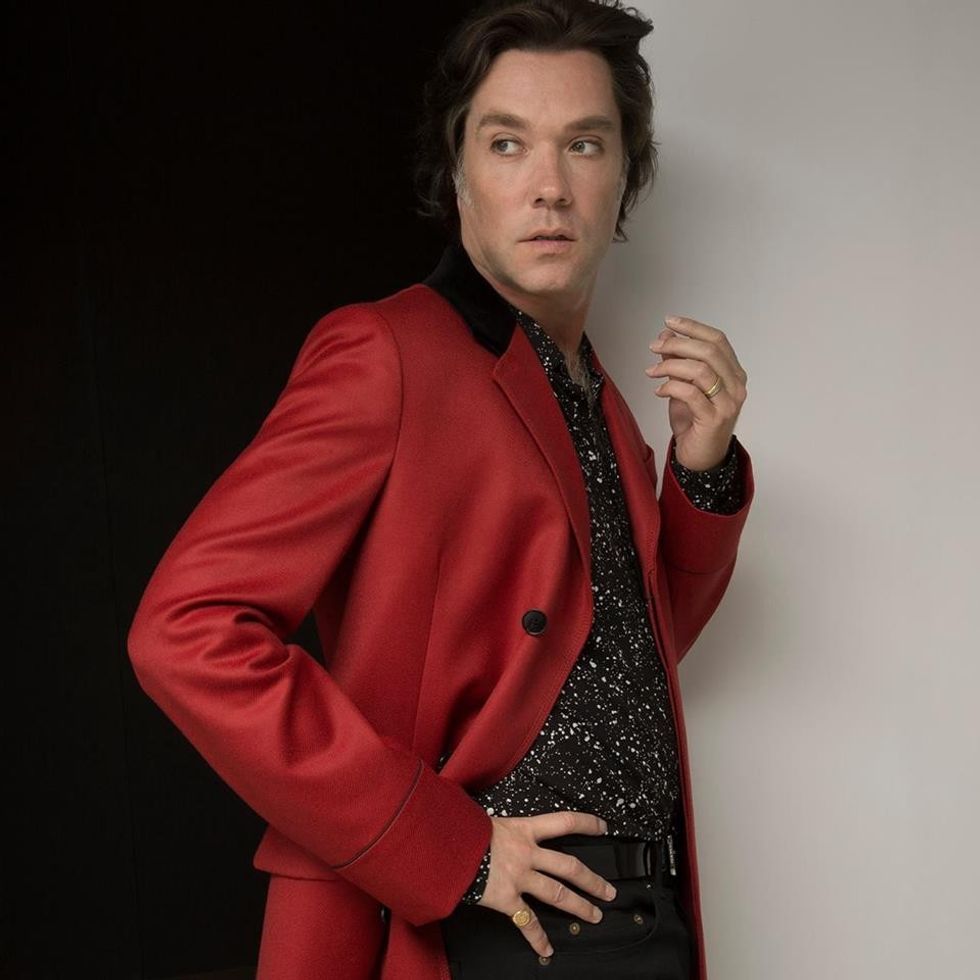 By Kerry Doole
On Oct. 17, the first commercial music single to prominently feature sounds derived from cannabis plants has been released. The track, Sticky Situation, features Juno-nominated, Toronto-based R&B vocalist anders and LA-based rapper Rich the Kid, with production by multi-platinum Toronto producer FrancisGotHeat (Drake, Bryson Tiller, Roy Woods).

Timed to coincide with the first anniversary of the legalization of cannabis in Canada (Cannabis 2.0), Sticky Situation marks the debut music release from MERRY JANE, a cannabis lifestyle content company, in partnership with Entertainment One. Vibrations and bio-rhythmic sounds were extracted from the company's Sticky Situation strain to create the song.
---
– Rufus Wainwright has signed a global recordings agreement with BMG to release his forthcoming studio album, Billboard reports. Described as his "most accessible album to date," the as-yet-untitled album -- Wainwright's ninth of original material and his first with BMG -- will serve as the bookend to his lauded 1998 self-titled debut.
– Just ahead of the North American leg of his tour that began Oct. 17, popular Philly-based artist (Sandy) Alex G visited SiriusXMU to perform live versions of three songs from his new, critically acclaimed album, House of Sugar, as well as a cover of You're Still The One by Shania Twain. The cover is available to stream now.
– Free-spirited Hamilton-based singer/songwriter Ronley Teper heads to Europe next month with her band The Lipliners, playing 24 cities in 6 countries.
– Ottawa-based punk band We Were Sharks has just signed to North Carolina-based label Revival Recordings. The group started a North American tour on Oct. 17 in Las Vegas, wrapping up on Nov. 15 in Lakewood, OH. This includes an Oct. 26 show at Toronto's Sneaky Dee's and Oct. 27 at Ottawa's 27 Club. Some dates are with Assuming We Survive and Never Loved. WWS's most recent album, Lost Touch, came out on Victory Records in 2018. More info here 
– Anthem Entertainment has appointed industry veteran Chris Price as Senior Advisor A&R and Production. Based in Los Angeles, he reports to CEO Helen Murphy. Price has worked as a producer, songwriter, engineer and recording artist. 
– Buffalo-born, Toronto-based contemporary pianist and composer Diane Roblin has released a second album, Life Force, featuring such A-list players as George Koller, Ben Riley, Bruce Cassidy and Kevin Turcotte. She launches it with a Nov. 5 show at Hugh's Room Live in Toronto.
– East Coast rocker Matt Mays begins his coast to coast Howl at the Night Tour in Nanaimo, BC, on Oct. 21, wrapping Nov. 15 and 16 with shows at Halifax's Rebecca Cohn Auditorium. SkyeWallace guests. Dates here. Mays has released a new single, Let There Be Love, produced and recorded with Matthew Angus of Fast Romantics. 
– The London, Ontario, Music Office has officially launched the 2019 London Music Census Update. First conducted over the summer of 2016, the initial London Music Census helped establish baseline metrics for London's music ecosystem. The goal of the current study is to build on past findings by tracking measurement and growth. Understanding how the local sector has changed and evolved is critical. Participate in the survey here.
– Festival season has virtually wound down, but the 18th Annual Canal Bank Shuffle in Thorold, Ontario, runs this weekend (Oct. 17-20).  30 acts perform, including Harrison Kennedy, Chris Antonik, Jack de Keyzer, Jerome Godboo, Al Lerman, Pretzel Logic, Alexis P. Suter, Toronzo Cannon, Spencer MacKenzie, CATL, and Anika Chambers. More info here.