FYI
Music News Digest, May 29, 2020
The 2021 Maple Blues Awards show will be virtual, this year's Kensington Market Jazz Festival (pictured) heads online, and James Keast moves on from Exclaim!. Also in the news are Beth Anne Cole, The TD Markham Jazz Festival, CFMAs, Music BC, Canada Media Fund, David Myles, Crystal Shawanda, Haley Blais, Johnny A, and farewell Houdini.
May 29, 2020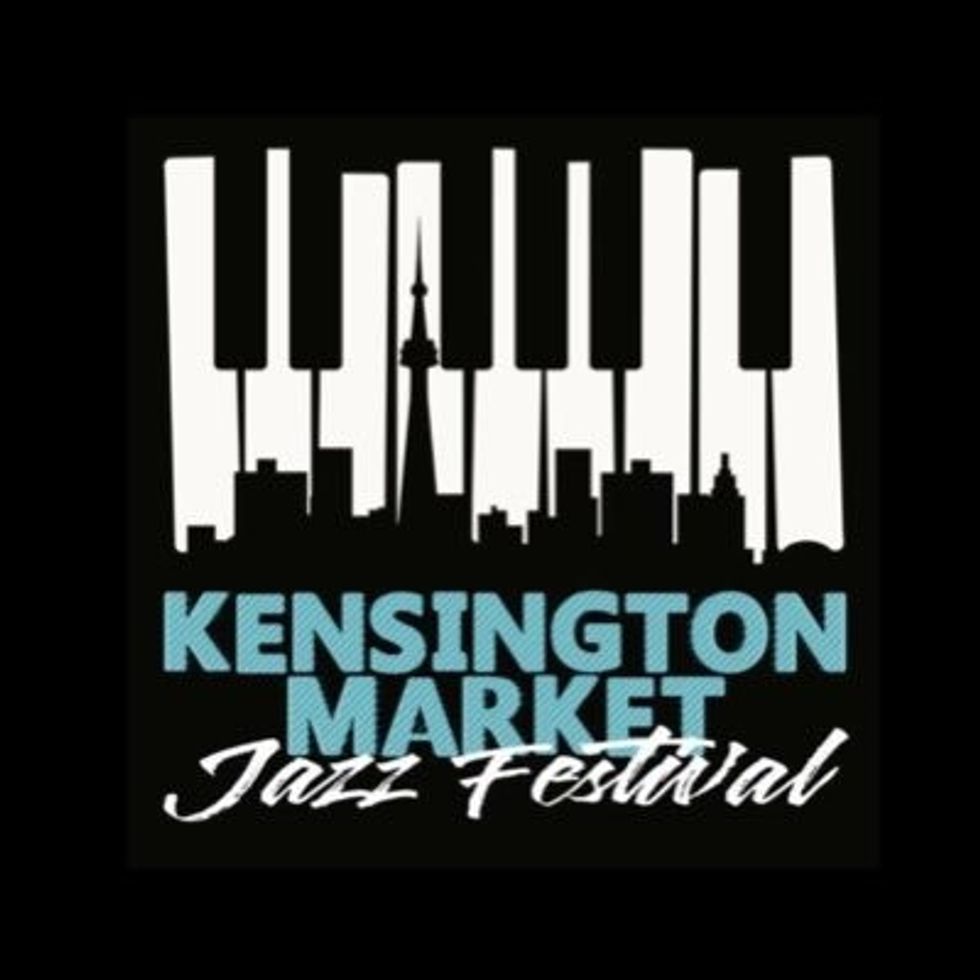 By Kerry Doole
The Toronto Blues Society's annual national Maple Blues Awards show is going virtual on Feb. 1, 2021, given the ongoing pandemic. Public voting will still take place this Nov, with the winners announced during the online awards show on Feb. 1. Artists can mail new albums to the MBA Nominating Panel until the end of Sept. The eligibility period is Sept. 1, 2019, to Sept. 30, 2020.
---
– The latest festival to announce a move from the physical to the virtual is Toronto's popular Kensington Market Jazz Festival (KMJF). The 2020 edition will run Oct. 3-4, and more details will be announced in July. Founded by Molly Johnson, the KMJF has Slaight Music as a lead sponsor.
– In a major change at free national music monthly Exclaim!, Editor in Chief James Keast has left the company, after 25 years in that role. He tells FYI, "I first wrote for the magazine in fall 1994 and, shortly after that, I started copy editing after complaining about copy errors in the magazine. In June 1995, I became Managing Editor. Even though my job was exactly the same, my title changed to Editor In Chief in the early 2000s." Keast explains that "as I approach 50, it's time for me to move away from youth-oriented pop culture properties, and Exclaim! will continue its successes that I helped start."
No specific replacement for Keast has been announced. Exclaim! publisher and Exclaim! Media founder Ian Danzig told FYI that "James brought a journalistic rigour to our ranks, and he was a mentor to a generation of budding entertainment writers in Canada. He was always confident in his vision, which will continue to be embedded in the Exclaim! DNA."
– While Exclaim! still operates in print and online, the state of music journalism in Canadian media is not healthy. The amount of original coverage in dailies like The Toronto Star continues to decline, and we have also noticed a recent reduction in weeklies like NOW and The Georgia Straight. Of course, this problem is not confined to Canada, and The Guardian recently reported that the pandemic has led many of the UK's raft of free music publications to go online only. The future of Kerrang, Q, and others is in jeopardy.
– The TD Markham Jazz Festival (TDMJF) has cancelled this year's festival, planned for Aug. 14-16, but, in a press release, has pledged "a combined live and virtual concert series to take place from the end of Sept. 2020 to the end of March 2021. We intend to conduct a series of 6 or 7 live, small, public health-friendly, concerts once a month, in various locations around Markham. These concerts will include pub venues, jam sessions, and other formats." Schedule and details expected in July.
– The 2021 Canadian Folk Music Awards is now accepting applications for the Unsung Hero Award, with a deadline of Aug. 31. The award is presented annually in recognition of the exceptional contribution of an individual, group, or organization to any aspect of the Canadian folk music scene (performance, promotion, presentation, etc). Submit at folkawards.ca/eligibility/unsung-hero-award/. The Unsung Hero Award will be announced at the 16th CFMAs, held April 9-10, 2021 in Charlottetown PEI. 
– The Canada Media Fund (CMF) is currently accepting applications to the CMF Allocation of the covid-19 Emergency Relief Funds. Click here to apply by June 12. Click here to access the Criteria.
– Acclaimed Toronto singer/songwriter/actorBeth Anne Cole releases her third album Perhaps The Gods Of Love today (May 29). She is best known for her stage work at theatres throughout Canada, the US and UK, as well as for her concerts and a long-time featured role on CBC's Mr. Dressup. The 13-song album draws upon diverse cultural threads: Quebecois chansons, Japanese poetry, Yiddish folksong, and classical concert music. Pending the end of the covid crisis, there's also a tentative album launch and concert, scheduled for Oct. 25, at the Tranzac Club in Toronto. More info here 
– Award-winning East Coast songsmith David Myles is launching a "not so late" night talk show, Myles From Home. The show airs on YouTube Live at 8 pm EST June 4 with special guest Matt Mays. Myles has previously hosted radio shows on CBC and CKUA.
– Indigenous blues artist Crystal Shawanda has released a video to accompany When It Comes To Love, the first single released from her new album Church House Blues. She's excited to release the song's video here. Shawanda says, "We initially had different ideas for the video and planned to shoot it at home in Nashville, but due to the pandemic we've been stuck in my hometown Wiikwemkoong reserve, in Canada, and had limited options."
– Music BC's well-received weekly How-To From Home takes a break this week, but returns June 5 at 11 am. View the full recording of last week's Audio / Visual Deep Dive on Youtube now. 
– Vancouver-based singer-songwriter Haley Blais will perform online via Side Door on June 1 at 8 pm EST with special guest Quarterback. $1 from every $8 ticket sold will be donated to the Vancouver Downtown Eastside Women's Centre. Full details here. On June 2, Blais releases a second single. Here's her first single, Too Good, taken from a debut album coming Aug. 25 on the new  Tiny Kingdom imprint.
– The social distanced drive-in concert is rapidly becoming a thing.  On June 14, Grammy-nominated US guitarist Johnny A will perform at Tupelo Music Hall in Derry, New Hampshire, with Gibson Guitars sponsoring. There is a small fee to live-stream the show and a portion of the proceeds will go to an area food bank. Info here
Obit
Houdini (Dimarjio Antonio Jenkins), a fast-rising Toronto rapper, was fatally shot May 26 in the city's Entertainment District. He was 21.
Jenkins, who grew up in the Jane and Finch area, had started to find success with his music career. One of his more recent tracks, Auntie (with fellow hip-hop artist WhyG), went viral, and HipMagazine.org termed him "one of Canada's most-streamed independent rappers (racking up 19.2 million plays on Spotify last year)." 
Houdini released the five-track EP underGROUND in March and the single VV's with Killy in April, a track that premiered on 6ixBuzzTV.
Steve Kane, president of Warner Music Canada, offered this tribute: "Warner Music Canada would like to send our sincere condolences to the family of Dimarjio Jenkins, an exceptionally talented hip hop artist known as Houdini. We had the privilege to work with Houdini through our partnership with 6ixBuzz on an upcoming compilation album showcasing some of the city's rising stars. Houdini had unlimited potential as an artist and we are incredibly saddened that his life was cut short. Our thoughts are with his family during this unimaginable time. We urge our elected officials to help address the root causes of gun violence and put an end to these tragedies."
Tory Lanez, Meek Mill and Killy posted tributes on social media Sources: Toronto Star, Hip-Hop Canada, NOW