FYI
Music News Digest, July 5, 2021
Frank Marino (pictured) retires from touring, The Weeknd moves into TV, and Indigenous label Ishkōdé Records launches. Also in the news are Claire Dagenais, Indie Week, Rick Barker, Calgary Blues Festival, Theo Tams, Halifax Jazz Festival, Music PEI, Southside Shuffle, Julianna Jones, the Shuffle Demons, and farewell Ruth Budd.
Jul 05, 2021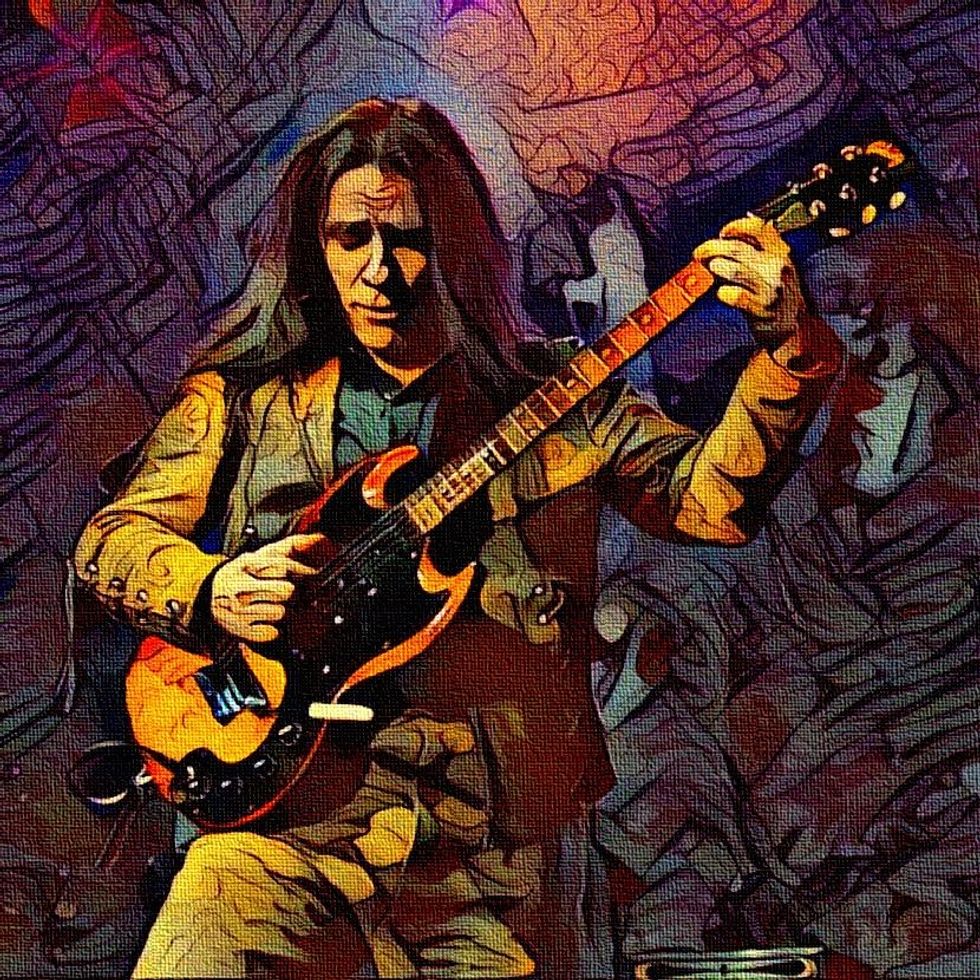 By Kerry Doole
Fans of veteran Canadian guitar star Frank Marino will be saddened to hear he has announced his retirement from touring. In a statement released on his website and on social media, Marino said: "With sorrow I am forced to announce my immediate retirement from touring, and possibly all things related to continuing my career, due to an unexpected and debilitating medical condition which makes it impossible for me to tour. I want to thank all the people who supported me all of the last half-century. I know that many were looking forward to seeing us play this fall, and I was looking forward to getting out again and doing more shows, but it now appears that in the absence of a miraculous recovery, my concert DVD (Live at the Agora) will constitute the last show I will ever have played." 
---
– The Weeknd is moving into TV, developing a new HBO series alongside Sam Levinson (creator of the hit series Euphoria), Reza Fahim, and Joseph Epstein. The Idol features a female pop singer who becomes romantically involved with a Los Angeles club owner/cult leader. The Weeknd is on board to produce, co-write, and star in the drama.
– Claire Dagenais is stepping down from her post as Executive Director of the Polaris Music Prize after more than a decade with the organization. "The next chapter for me will be focusing on my family," she explained in a statement. Dagenais took over as ED in March 2020 after Polaris founder Steve Jordan exited for CBC Music. She first joined the org in an administrative role in 2010, then took the position of Events and Office Manager in 2013.
– Ishkōdé Records, a new Indigenous women-owned record label, launched on Turtle Island last week. The imprint is helmed by ShoShona Kish (Ojibwe, Anishinaabe) and Amanda Rheaume (Citizen of Métis Nation of Ontario), founders of the International Indigenous Music Summit, and both acclaimed singer/songwriters. Ishkōdé Records will be distributed by Universal Music Canada. "Since our first conversations, I have been deeply inspired by what ShoShona and Amanda are building – a vital new platform driven by artist-centred partnerships created to amplify Indigenous voices telling their stories through music," said Jeffrey Remedios, UMC Chairman and CEO, in a press release.
The label's first official release will be a new single from Digging Roots (featuring Kish) on Aug 5, with new music from Rheaume to follow. NB:  Ishkōdé means fire in Anishinaabemowin.
– Indie Week is hosting three indie101 Summer Sessions in July, featuring Rick Barker. The former manager of Taylor Swift, Barker has over 1.6K clients in 22 countries helping artists around the world build, grow and monetize a fanbase. That's the topic he'll focus on, at sessions on July 6, 13 and 20. Free registration here 
– As live music makes a tentative return, The Calgary International Blues Festival will proceed July 25 – Aug. 1. The week-long celebration of blues culminates in 4 days & nights of Mainstage shows at Shaw Millennium Park, followed by the nightly Twilight Blues dance parties. An A-list of mostly Canadian blues talent on the lineup includes Steve Hill, Annika Chambers, Jack de Keyzer, Shakura S'aida, Suzie Vinnick, MonkeyJunk, Maple Blues Band, and Kenny 'Blue Boss' Wayne. More info here.
– The Halifax Jazz Festival will proceed this summer, from mid-July to mid-Aug, though whether it will be a virtual, hybrid, or in-person event has not yet been finalized. An eclectic group of performers will include Ben Caplan, P'tit Belliveau, Hillsburn, Kim Harris, and Jennah Barry, with Measha Brueggergosman as a star attraction, on July 16. More details here.
– Soulful Toronto pop singer/songwriter Theo Tams recently made a deserved splash with the track Jekyll Hyde Love. He returns with another winner in Quit U Love, a song he candidly calls "one of the most personal songs I have ever written. This was the song that really started my journey into sobriety, which is where I am now. I was at the height of my alcohol addiction when I wrote this track." The tune is featured on Tams' current EP, Trilogy II.
– A popular annual blues fest in Port Credit, ON, the Southside Shuffle has returned in virtual form this month with Southside Café. Tune into its Facebook page and/or YouTube Channel at 8pm on Sundays July 4-11-18-25 for exclusive free live performances and interviews. 
– Julianna Jones is an experienced pop/R&B singer/songwriter now based in Hamilton. After years of training with top vocal coaches, Jones has become one herself. Check out her chops on this new single.
– The TD Toronto Jazz Festival Summer Concert Series is a weekly concert series, broadcasting live from the Long & McQuade Performance Hall at JAZZ.FM91. On July 23 (at 5 pm ET), the Shuffle Demons' performance will be live-streamed for free via Facebook Live. The fest then gears up for the 35th edition of the TD Toronto Jazz Festival in June 2022. 
– The Music PEI Annual General Meeting takes place on July 20 at 7 pm AST, via Zoom, and will include the presentation of the Year End Statement for the fiscal year 2020/21, announcement of the new Directors and a report on the previous year's activities from the ED. Voting by current paid members for the Board starts today (July 5) and closes July 16. More info here
RIP
Ruth June Budd, Canada's first professional female bassist and a longtime member of the Toronto Symphony Orchestra, died on June 30, age 97.
Budd spent most of her career at the TSO (1947-52 and 1964-89), and was also a member of the symphony orchestras of Vancouver, Halifax, Hart House, and the CBC. She was also a musician for the Canadian Opera Company, Stratford Festival, and National Ballet.
She was the founding chair of the Organization of Canadian Symphony Musicians, the founder of Toronto Senior Strings, and a member of the Toronto Mandolin Orchestra.
She was one of the "Symphony Six" TSO musicians barred for entry into the US in 1951 because of her left-wing political views. The TSO, then under director Sir Ernest MacMillan, replaced them with new musicians, and allowed their contracts to expire. The move sparked an international protest against the TSO, and two members of the orchestra's board ended up resigning in solidarity for the ousted musicians.
A celebration of life will take place when covid-19 restrictions ease. Sources: Globe and Mail death notice, Ludwig Van