FYI
Music News Digest, July 12, 2021
The Polaris Music Prize's Short List programming is announced, Justin Bieber and The Kid Laroi (pictured) team up, and the premiere of Mint Simon. Also in the news are Charlotte Cardin, Breaking Down Racial Barriers, Groovin in the Park, The Luvmenauts, Aquakultre, SaskMusic, Crystal Shawanda, Alexander Saint, Harrison Kennedy, Indigenous Music, and farewell Jivan Gasparyan.
Jul 12, 2021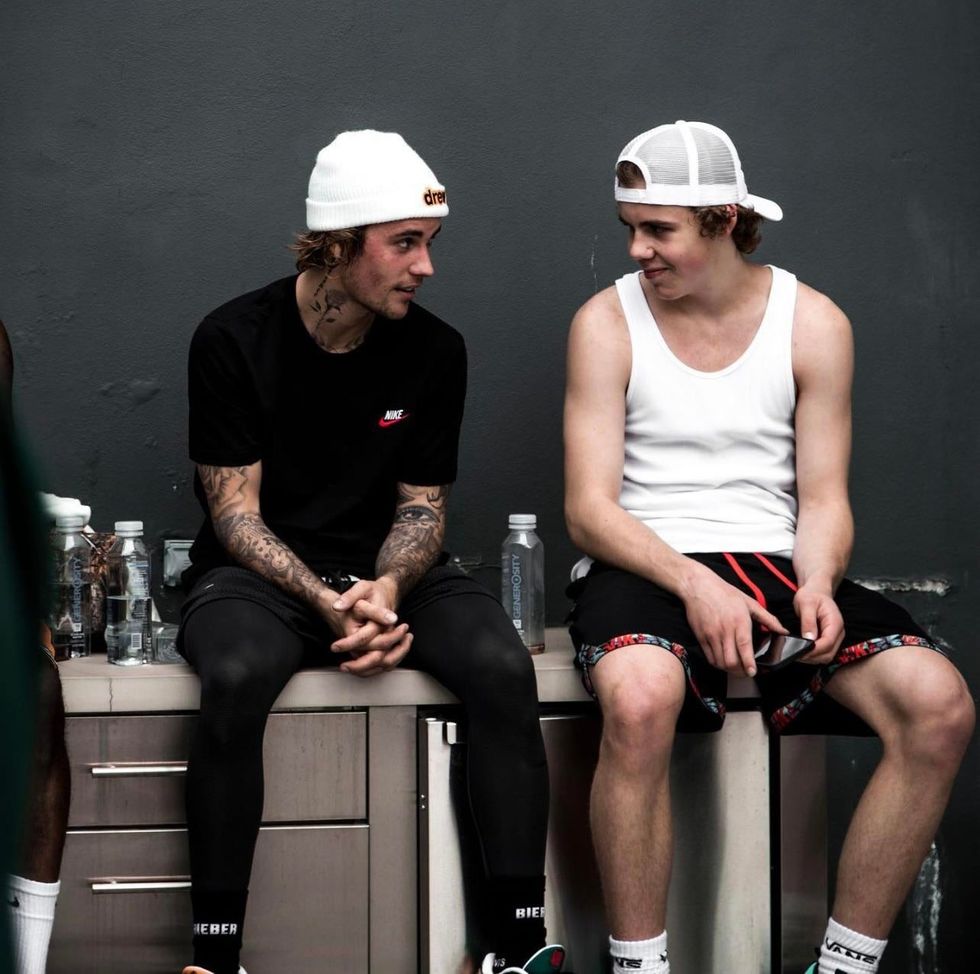 By Kerry Doole
CBC Music, the Polaris Music Prize's presenting sponsor, is launching special programming to showcase the 2021 Polaris Short List of 10 albums, which will be revealed on CBC Music on July 15 as part of a two-hour event hosted by A. Harmony starting at 3 pm local time and available across Canada on CBC Music and CBC Listen. The programming includes 12 Polaris radio specials, which will delve into the history of past Polaris winners and take an in-depth look at this year's Short List, all leading up to the 2021 Polaris Music Prize winner announcement on Sept. 27.
---
– Justin Bieber is featured on Stay, a new track and video by his Australian pal and young rising star The Kid Laroi, whose breakthrough hit Without You has gone 3x platinum in Canada. Laroi and the Biebs share management (Scooter Braun's SB Projects). The video for Stay has grabbed over 6M views in just three days.
– The Breaking Down Racial Barriers (BDRB) initiative is facilitating a 4-part roundtable panel discussion on anti-Black racism in Canada's East Coast music and entertainment industry. The series is presented by The East Coast Music Association, in partnership with Cape Breton Music Industry Co-Operative (CBMIC), Music/Musique NB, MusicNL, Music Nova Scotia, Music PEI, alongside founding sponsor, The Canadian Independent Music Association (CIMA) with support from ANSMA (African Nova Scotian Music Association) and TD. add link
– Mint Simon is the brainchild of Caveboy front person Michelle Bensimon. Their second single, Some of Everything, is also out with a remixed version, but we prefer the original (below).
– Presented by The Beaches Jazz Festival and NuFunk Concerts, the 5th Annual Groovin in the Park takes place at the Guildwood GO Station in Scarborough, on July 23 (6pm). It presents The Do Right Soul Revue, featuring soul, funk, hip-hop R&B acts on ace Toronto label Do Right, including The Soul Motivators, Tush, Odario, The Luvmenauts, and DJs. Tix here. The same venue also hosts a drive-in version of AfroFest, July 17 and 18. Info here. 
– Globally-acclaimed singer/songwriter Charlotte Cardin has teamed up with artist/producer Lubalin for Phoenix (Reprise), a reimagined duet version of the title track off her critically acclaimed debut album.  Phoenix held the #1 spot in Canada for two weeks and has amassed over 30M global streams to date. 
– East Coast R&B singer/songwriter Aquakultre has teamed up with multi-instrumentalist and producer Loser Supreme for a new funk/soul single, Hitwoman. Check it out here.  
– Tomorrow (July 13) at 7pm, SaskMusic and FACTOR present a free online conversation with Juno-winning roots/blues artist Crystal Shawanda. Register here
– Previously best known as a top-notch bass player, Alex St. Kitts is emerging as a solo pop singer/songwriter under the name of Alexander Saint. He has landed the coveted opening spot on a JP Saxe tour in October, and recently released a new single, Show Off. One to watch.
– Hamilton restaurant owner (Mississippi Queen Foods) and music promoter Connie Rouble is presenting another Southern Supper event. These pair her famed Southern cuisine with a musical performance, and the upcoming July 17 edition features award-winning bluesman Harrison Kennedy. The outdoor gathering takes place at a private residence in Brant, ON. Details here.
– Manitoba Music's Indigenous Music is launching a grant writing incubator for the FACTOR Artist Development program. This incubator is for beginner to intermediate artists and industry professionals who identify as Indigenous or who work with Indigenous identifying artists in Manitoba who want to apply for FACTOR's upcoming Aug. 12 deadline for Artist Development.  To get ready for this project, participants must watch the free online info session on July 13 via Facebook Live.
– After a year-long hiatus due to Covid restrictions, Tunes at Noonin Halifax is back. The outdoor summer concert series is presented by Downtown Halifax Business Commission (DHBC), in partnership with the African Nova Scotian Music Association, The Coast, Develop Nova Scotia, Music Nova Scotia, and Youth Art Connection. Regional performers from all genres will perform at the new location on the Salt Yard Stage, Halifax Waterfront, on Wed, Thurs, and Fri, from July 21 to August 27. The lineup is TBA.
RIP
Djivan Gasparyan, an Armenian musician beloved by rock stars and Hollywood, has died at age 92. His death was announced July 6 on social media by his grandson and protege, Djivan Gasparyan Jr. No other details were provided.
At age six, Gasparyan began learning the duduk — a double-reed instrument close to the Western oboe — from his father, who was also a musician.
Within his own country, Gasparyan's talent was recognized early. He coaxed a whole world of emotional expression out of his simple instrument — one made of apricot wood, with only a one-octave range. By the time he was 20, Gasparyan was soloing with the Yerevan Philharmonic Orchestra. He had a notable career in Armenia and the then-Soviet Union; in 1973, he was the first musician to be given the title of the People's Artist of Armenia.
Brian Eno heard Gasparyan play at a performance in Moscow in 1988, and promptly invited him to London, where Eno introduced him to Canadian Michael Brook. Brook produced Gasparyan's first international album, Moon Shines at Night. In the interim, Eno managed to license another Gasparyan recording, I Will Not Be Sad in This World, from the Soviet state label, Melodiya, and issued it outside the USSR on his own label, Opal Records.)
Most international audiences first became acquainted with Gasparyan's music via the soundtrack to the 1988 Martin Scorsese film, The Last Temptation of Christ, which was curated by Peter Gabriel. Gasparyan also appeared as part of the scores and soundtracks to Dead Man Walking, Blood Diamond, Syriana and Gladiator, among other Hollywood films, as well as Armenian-Canadian director Atom Egoyan's Calendar.
He collaborated with Peter Gabriel, Michael Brook, Kronos Quartet, Nusrat Fateh Ali Khan, Lionel Richie and Queen's Brian May, among many others, Source: NPR