FYI
Music News Digest, Jan. 3, 2018
Celine takes in more than US$100M at the box-office, Barack Obama digs Daniel Caesar, CBC airs the Leonard Cohen tribute tonight, Robert Thiessen has a viral hit with a satirical play on Toto's Africa, the Stray Cats reunite, plus it's farewell to Muscle Shoals' Rick Hall and Casablanca Records' Larry Harris.
Jan 03, 2018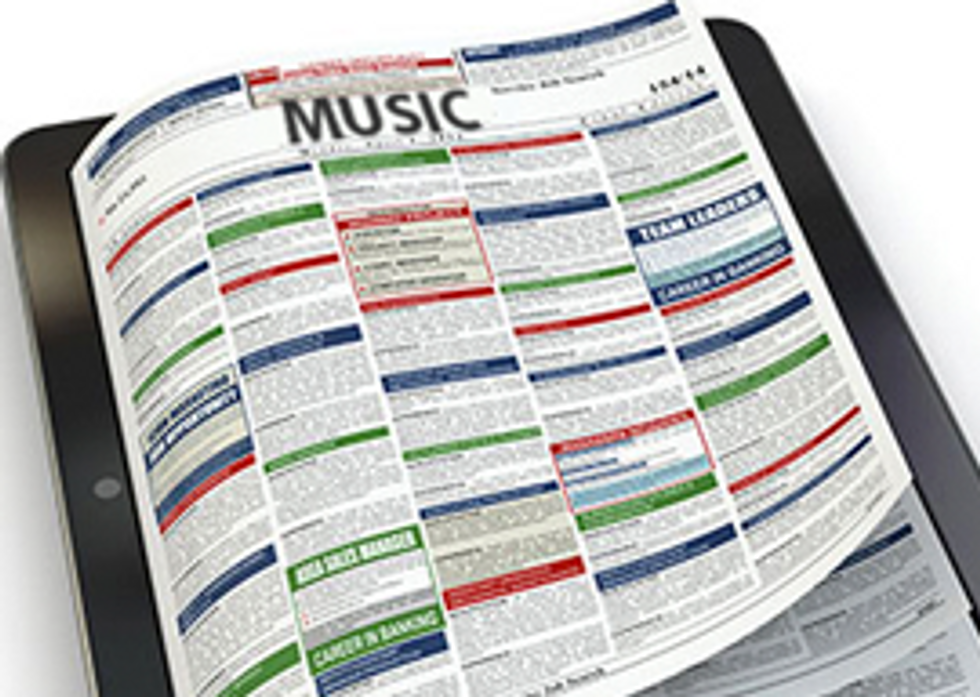 By FYI Staff
Over the holiday period, trade publication Pollstar released its list of Top 20 Tours of 2017. Coming in at the top slot is U2, with its Joshua Tree Tour selling 2.71M tickets for a gross tally of $316M (US). Guns N' Roses came in second, selling 2.68M tickets for a gross of $292.5M, followed by Coldplay and Bruno Mars. Of the Canadians, Celine Dion came in at No. 11, with arena tours and her Vegas residency ringing in a $101.2M gross. She was the top female act on the list. Justin Bieber followed at No. 12, with The Weeknd placing at 17.
---
– 2017 was a career-making year for fast-rising Toronto R&B star Daniel Caesar. It was capped off in fine style when former President Barack Obama included Caesar twice on his list of favourite songs of the year, for his single "Blessed" plus his guest appearance on "First World Problems" by Chance The Rapper. Others getting thumbs up from Obama included Kendrick Lamar, Harry Styles, Mavis Staples, and Sharon Jones & The Dap-Kings. Caesar was the only Canadian chosen.
–  CBC Television will broadcast Tower of Song: A Memorial Tribute to Leonard Cohen, tonight (Jan. 3) at 8 p.m. (8:30 p.m. NT) on CBC and Ici Radio-Canada Télé. It will also be available to stream at cbc.ca/watch. The galaxy of stars performing in tribute to the departed bard includes Sting, Basia Bulat, Elvis Costello, Coeur de Pirate, Lana Del Rey, Feist, k.d. lang, Courtney Love, Damien Rice, Ron Sexsmith, Patrick Watson and Adam Cohen.
– Bruce Morrisonhas left Ticketfly and is now working for Showclix - a ticketing software and services company based in Pittsburgh, PA.  He joins some other ex-Ticketfly employees at Showclix, including their COO, Brian Arnone, who was Morrison's boss for a while. One can reach Morrison at 647-526-2359.
– What started off as a way to get through a cold day in Oak Lake, Man., Friday has turned into a viral online video for a Manitoba man and his family, CBC reports.
The video, posted by Robert Thiessen to his Facebook page early Saturday, Dec. 30 has already amassed more than 240K views on the social platform. Featuring Thiessen and his brother-in-law Joe Kaonga doing their version of Toto's 1982 classic 'Africa', instead of singing about the rains down in Africa, the pair sing about, well, the brittle cold we are enduring here.
– Music streaming had a bumper year with listening increasing by 50% over 2016 in 2017 according to a report from BuzzAngle but don't expect to see too many artists applauding it.
– The Stray Cats, Brian Setzer, Lee Rocker and Slim Jim Phantom, are reuniting for one show on Saturday, April 21 at the Viva Las Vegas Rockabilly Weekend.
– On Feb. 2, two days before he takes to the field at Super Bowl 52, Justin Timberlake plans to release his fourth solo album (fifth if you count the two-part release of his last set), Man of the Woods.
– HipHopDX has picked the 18 most anticipated rap albums of 2018 with Drake besting Kanye West in fourth place, and Chance the Rapper top dawg in the line-up.
– This was a good year for Alberta audiophiles, with plenty of incredible albums released across the province. More than ever this year, Alberta artists stretched their creative boundaries to earn a place in the hearts and minds of music lovers at home — and away. Natch, Ruth B and Leeroy Stagger get top billing. CBC'sKatherine Duncan has the story.
– Eddie Van Halen's onetime Beverly Hills' Cape Cod is on the market for US3M. Set on nearly half an acre in a gated community, the renovated home has three bedrooms and four bathrooms within nearly 3,000 square feet of living space.
– Now magazine has collated its best and worst music stories from 2017.
– The Juno Nominees Press Conference is scheduled for Feb. 6. Time and place for invited delegates only.
– How does Sir Ringo sound? Britain's Queen Elizabeth has awarded the Beatles drummer Ringo Starr (his real name is Richard Starkey) a knighthood in her 2018 New Year honours list. He is the second Beatle to be knighted, 21 years after Paul McCartney. Also honoured in the list is Bee Gees co-founder Barry Gibb.
– The deadline for submissions to the fourth annual Cobalt Contemporary Blues Composition Prize is January 5. Created by award-winning bluesman Paul Reddick, the honour aims to promote blues music in Canada and comes with a $1K cheque, to be presented at the Maple Blues Awards in Toronto on Jan. 15. Info here
– Alt-rocker outfit Oh Geronimo is going on tour in Ontario supporting the upcoming sophomore album, The Sled. The tour begins at House of Targ in Ottawa on Jan. 6, and includes a show at The Horseshoe in Toronto on Feb. 16. It closes out at Club Absinthe in Hamilton on March 23. A full sked here
–  Canadian songwriters and composers are invited to enter their songs now for the Australian-based 2018 Vanda & Young Songwriting Competition that comes with a $50K (Australian) cash first prize. The contest is named in memory of Oz songwriters Harry Vanda and George Young ("Friday On My Mind," "Love is in the Air," and more). Submissions deadline is Jan. 30. Details here
–  Music Canada certifications in December included a platinum single award for Deadmau5's "Raise Your Weapon," a gold album for Mario Pelchat's Noel Ensemble, gold for Classified's album Self-Explanatory, a gold single for Allan Rayman's "13," and two gold singles for Dean Brody ("Beautiful Freakshow" and "Time").
RIP
Roe Erister "Rick" Hall, termed the "Father of Muscle Shoals music," died Jan. 2. Age 85. Hall owned FAME (an acronym for Florence Alabama Music Enterprises) studios in Muscle Shoals, Alabama, and is credited as the founder of the modern-day Muscle Shoals sound. The documentary Muscle Shoals focused on his life and musical accomplishments. Recordings at Hall's studio regularly utilized the famed session players termed Swampers.
Hall worked with Percy Sledge, Aretha Franklin, Etta James, Wilson Pickett, The Osmonds, Paul Anka, Tom Jones, Liza Minnelli, Mac Davis, Jerry Reed, The Gatlin Brothers, and many more. His accolades include a Grammy Producer of the Year, Billboard's Producer of the Year for the World, a Grammy Trustee Award, and induction into the Alabama Music Hall of Fame. Source: waff.com, Rolling Stone
Roswell Rudd, an American trumpeter who played a leading role in avant-garde jazz, died on Dec. 22, of cancer at age 82. After playing Dixieland jazz while studying at Yale, Rudd began playing with the likes of Cecil Taylor and Archie Shepp in the '60s. He was also the trombonist in the first edition of Charlie Haden's Liberation Music Orchestra and  appeared on several Carla Bley recordings in the 1970s. Rudd also collaborated with world music musicians from Mali and Mongolia. Rudd's final recording, Embrace, was released in November. Source: Ottawa Citizen
Larry Alan Harris, producer, co-founder and EVP of Casablanca Records, with his cousin, Neil Bogart, Cecil Holmes, and Buck Reingold, died on Dec. 18 in Port Angeles, Wash. at age 70. The flamboyant NYC company launched the careers of Kiss, Donna Summer, Lipps Inc. and other splashy acts to the mainstream spotlight in the 1970s.