FYI
Music News Digest, April 8, 2021
Wassim "SAL" Slaiby (pictured) heads the new Universal Arabic Music label, Justin Bieber sets an unusual chart record, and Six Shooter Records signs Boy Golden. Also in the news are POP Montréal, Martha Wainwright, Century Egg, Soundstreams, Emma Fowler, Brian Blain, Lance Anderson, and farewell Paul Humphrey.
Apr 08, 2021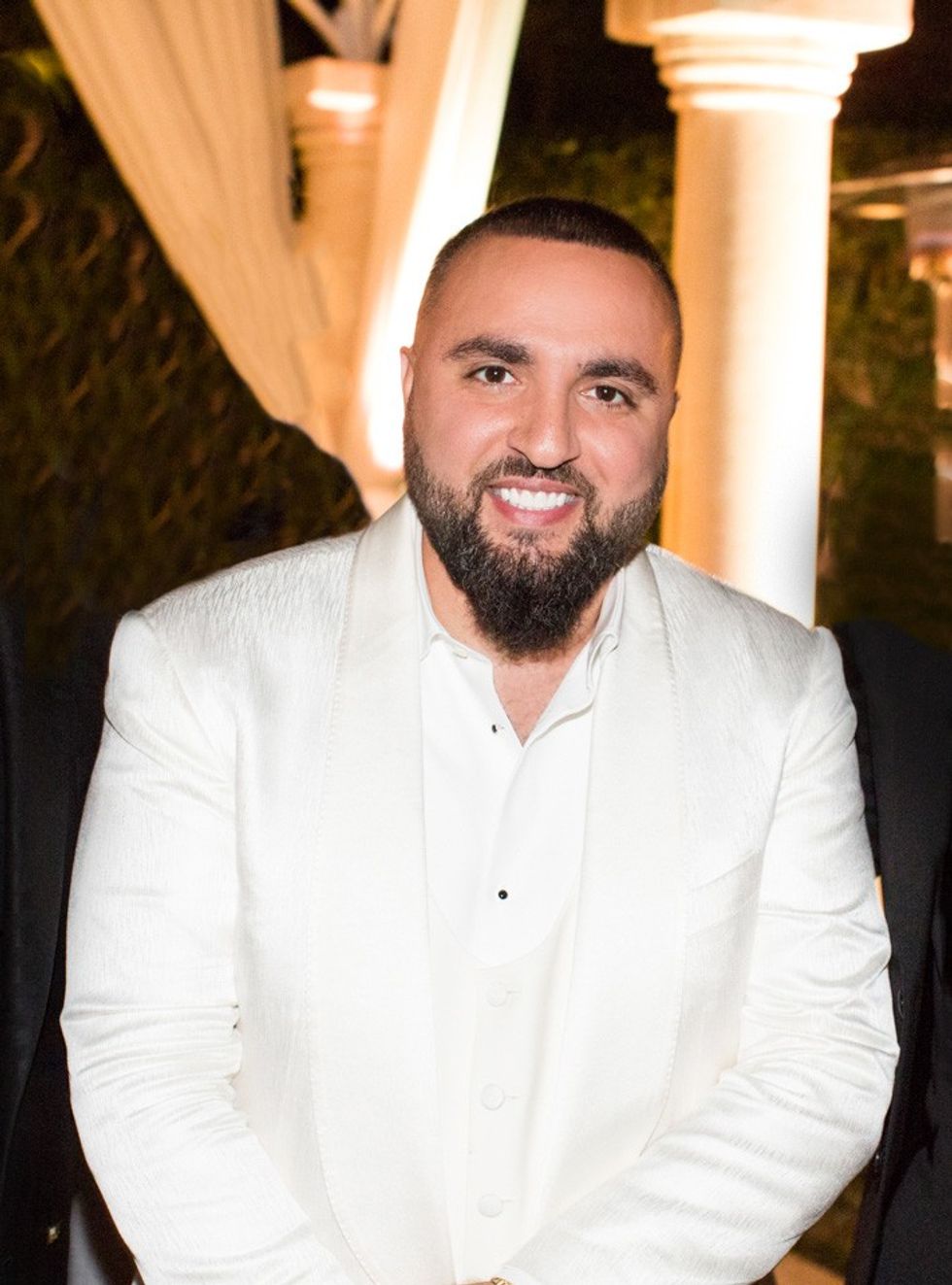 By Kerry Doole
Republic Records and parent company Universal Music Group (UMG) have launched Universal Arabic Music (UAM) in partnership with successful Canadian music manager and entrepreneur, Wassim "SAL" Slaiby. UAM, which UMG says "will create new opportunities to advance Arabic music and culture with global partners, platforms and brands", was unveiled on Tuesday  by Sir Lucian Grainge, Chairman/CEO of UMG, Republic Records Founder/CEO Monte Lipman, and Slaiby, Founder/CEO of SALXCO and XO RECORDS (the label he co-founded with The Weeknd whom he also manages). The LA-based Slaiby will serve as Founder/CEO of Universal Arabic Music, effective immediately. Slaiby's management roster features over 45 artists, producers and songwriters, including Doja Cat, Swedish House Mafia, French Montana, Bebe Rexha, Metro Boomin, Belly, Ty Dolla Sign, M.I.A, Bryson Tiller, Brandy and Ali Gatie.He also serves as Head of International Partnerships at prominent Middle Eastern Spotify rival Anghami, which recently listed on the NASDAQ in New York. Source: MBW
---
– Justin Bieber recently set an unusual chart record. His new No. 1 hit, Peaches, featuring Daniel Caesar and Giveon, marks the only chart-topper in Hot 100 history by two solo artists from Canada, Bieber and Caesar. Peaches is Bieber's seventh number-one hits on the Billboard Hot 100, trailing only Drake, who has eight. Source: Black Chronicle
– Six Shooter Records has signed Boy Golden, a new artist from Winnipeg, MB, to the label, in a multi-album deal. Six Shooter Records President, Shauna de Cartier, states "From the first song I heard by Boy Golden, I was instantly swooning.  It was love at first listen."  Boy Golden will release new music in the coming months, starting with the title track from his forthcoming debut album, The Church of Better Daze, arriving - naturally - on 4/20. It'll be launched with a live virtual rolling workshop in partnership with Tokyo Smoke. Sign up here.  

– POP Montréal dans la ruelle is a series of pop-up hybrid concerts (streamed only) beginning April 9 on the rooftop balcony behind the POP Montréal office and Ursa (the alley north of St-Viateur east of Parc ave). The first concert will feature Martha Wainwright, dubbed the patron saint of the balcony series in 2020. She will be performing songs from an upcoming album due this fall. Renowned local artist Tony Ezzy also appears. More info here.
–  Halifax, NS-based rock four-piece Century Egg has announcing its signing to Forward Music Group, alongside sharing details of a new EP, Little Piece of Hair (out May 7), and releasing its first single, Do You Want To Dance?
– Soundstreams Board of Directors President Daniel Weinzweig has announced the appointment of Emma Fowler as the organization's Interim Executive Director, as previous E.D. Menon Dwarka steps down to pursue new opportunities. Fowler joined Soundstreams in 2016 as Production and Outreach Manager, and quickly moved up into the role of Director of Artistic Planning and Outreach. Source: Broadway World
​– Toronto singer/songwriter Brian Blain is a popular veteran of the Canadian blues scene, and the peer respect he enjoys is showcased by the impressive guest list contributing to his current album, I`m Not Fifty Anymore. It includes Harry Manx, Steve Marriner, David Vest, Ken Whiteley, Jesse O`Brien, Clayton Doley, Michael Jerome Brown, Sadio Sissokho, Ruth Mathiang, and Downchild`s Gary Kendall, Michael Fonfara and Mike Fitzpatrick. The title track and the recent single/new video Water Song have both been very well-received. 
– Lance Anderson's acclaimed musical tribute to The Last Waltz, presented by Hugh's Room Live, is tentatively scheduled for  streaming on May 8 at 8pm ET, subject to Ontario covid-19 restrictions. Tix here. Customers who have purchased tickets for The Last Waltz, originally scheduled to air on April 10, will have free access to a re-broadcast of Celebrating the Music of Tina Turner, April 10 at 8 pm ET.
RIP
Paul Humphrey, a Toronto singer-songwriter and musician best known as the lead singer for the 1980s Canadian new wave band Blue Peter, passed away on April 4, from Multiple System Atrophy, at age 61.
Blue Peter was founded by high school friends Humphrey and guitarist Chris Wardman in the late '70s. A debut EP, Test Patterns for Living, was released in 1979, followed a year later by the full-length Radio Silence, out on local indie label Ready Records. An EP, Up To You, was released in 1982, and it included the track Chinese Graffiti, winner of the Single of the Year at CFNY's U-Knows Awards (later known as The CASBYs) that year.
Another full-length, 1983's Falling, featured Blue Peter's biggest hit, Don't Walk Past, accompanied by a very popular video, directed by Rob Quartly. The clip won awards including Best Video of 1983 from the Canadian Film and Television Association and placed No. 85 on MuchMusic's top videos of the century list.
A remixed version of Falling, Version, came out in 1984, the same year Paul Humphrey won another U-Know Award, this time for Male Vocalist of the Year.
The group's polished New Romantic style and Humphrey's Bryan Ferry-esque vocals and image earned Blue Peter a large local following, plus gigs opening for the likes of the Boomtown Rats, Simple Minds, and The Police, but they called it a day in early 1985.
Early group members included Ron Tomlinson, Mike Bambrick, and Geoff McOuat, while the lineup in Blue Peter's most successful period featured Jason Sniderman, Owen Tennyson, and Rick Joudrey alongside Wardman and Humphrey.
Humphrey then went solo, with The Paul Humphrey Band and Monkey Tree, prior to forming Broken Arrow with Ric Joudrey in 1997. That group released two albums, Bend (1997), and Four Ways to Centre (2000)
Humphrey continued to explore new musical terrain, and in 2007 he released a solo album, A Rumour of Angels, recorded with the Vancouver Symphony Orchestra.
Blue Peter occasionally reunited for local shows over the past decade.
Early in his career Humphrey made acting appearances in a few television series including Friday the 13th: The Series and Captain Power and the Soldiers of the Future. He later wrote music for theatre and worked as an advertising copywriter.
Peers quick to express condolences online included Steven Page (Barenaked Ladies), The Lowest Of The Low, Moe Berg (The Pursuit of Happiness), and Charlie Angus (L'Etranger). Promoter Gary Topp posted that "Paul Humphrey was a truly honourable and lovely guy, a wonderful frontman and the coolest waiter. I'm heartbroken by his passing."
In an eloquent Facebook post, Humphrey's bandmate Chris Wardman reminisced that "I was introduced to Paul when we were teenagers. I had long hair and a guitar. He had a ponytail and played the flute. We invited him to jam with an early incarnation of Blue Peter and our prog-ish aspirations crashed into punk and new wave. He taught us how to play Sweet Jane and our future course was charted. Out with the rawk rock, in with the art rock. What a ride we had over the next 8 years or so. Recording, radio airplay, sharing stages with our favourite bands, videos, success beyond our wildest dreams and then, decades later, joyous reunion shows.  Paul always pushed me to play better, write stronger songs, embrace fashion and to put on a show."
Paul's brother, Andrew Robert Humphrey, posted that "there will be a memorial at some point in the future." Sources: Band website, Wikipedia, Chris Wardman.