FYI
Music Biz Headlines, Feb. 11, 2019
David Foster (pictured) reflects on career changes, a rare interview with Jackie Shane, and Drake Underground is back in business. Also in the headlines are Joe Strutt, Broncho, Ariana Grande, Elizabeth Shepherd, Rolling Stones, New Orleans Jazz Fest, Bryan Ferry, Huey Lewis, Giorgio Moroder, and EMI.
Feb 11, 2019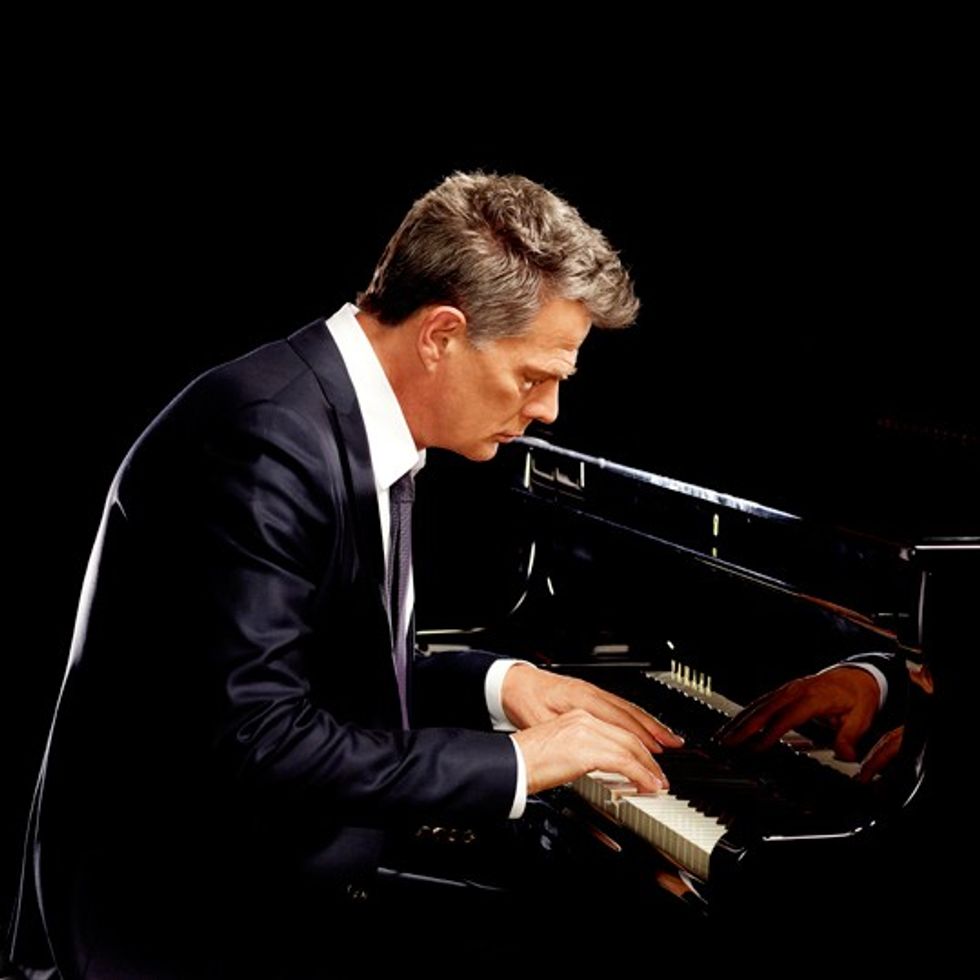 By Kerry Doole
Soul singer Jackie Shane built a loyal audience on Toronto's Yonge Street strip in the '60s. In 1971, she disappeared from the public eye, but now she's agreed to speak with CBC's Elaine Banks. – CBC
---
When a flash flood overwhelmed the drainage system of Toronto's Drake Hotel last August, the Drake Underground was under four feet of water within four minutes. It is now back up and running. – Brad Wheeler, Globe and Mail
Ahead of his archive/blog Mechanical Forest Sound's 10th anniversary, Strutt talks about the importance of documentation and the joys of improvised music. – Michael Rancic, NOW
As someone who, in popular-music terms, definitely qualifies as a bit of an "old dog," David Foster has been remarkably adept at teaching himself new tricks over a career that dates back to playing backup for Ronnie Hawkins and Chuck Berry as a teenager during the mid-1960s. – Ben Rayner, Toronto Star
Writing with vulnerability and introspection, Grande mines her public heartache and shows she has nothing to hide. – Michelle Da Silva, NOW
Halifax's electronic party-starting duo are back in action with Elevation, an album full of classic covers. – Ava Coulter, The Coast
For all the goodness that still exists in the world, it's the shitty people who seem to grab all the headlines these days. This reality is not lost on the members of Oklahoma-based Broncho. – Mike Usinger, Georgia Straight
The singer/songwriter's new project is a call to take note of whose stories we hear the most and whose we don't – a lesson that stretches beyond Montreal. – CV Grier, NOW
The Rolling Stones have already mapped out dates in the U.S. for their upcoming tour, but the sudden appearance of the band's iconic logo in Toronto have fans wondering if a Canadian show could be added to the itinerary. – Calum Slingerland, Exclaim!
The lineup included star fiddlers and other instrumentalists, including Daniel Lapp, Ashley MacIsaac, and Quinn Bachand. – Tony Montague Georgia Straight
International
"The opinion that art should have nothing to do with politics is itself a political attitude," wrote George Orwell in 1946, and it still stands. – Soraya Roberts, Longreads 
If the Eagles or Marvin Gaye fan in your life is complaining about this year's Grammy songs, this might be why. –  Greg Milner, NY Times
Music lovers will get an extra day this year at the New Orleans Jazz & Heritage Festival as a way to honor the festival's 50th anniversary. The new day will be Thursday April 25.  – Ramona Pittman, Nitro Buzz Media
Chart-toppers used to focus on long-players. Now, in the streaming era, they can release tracks whenever they like – and many, including Ariana Grande, have decided to do just that. –  MichaelCragg, The Guardian
One of Roxy Music's biggest hits was their cover of John Lennon's 'Jealous Guy'. The song became so big for Roxy Music that some fans think it is a Roxy Music song. – Paul Cashmere, Noise 11
If the veteran rock star can't hear his fingernails on the sheet, that's bad news. One year ago, he suddenly began suffering from hearing loss. Now it comes and goes, mostly goes, randomly, a mystery with no last page. – Scott Ostler, SF Chronicle
At 78, on the eve of his first ever live tour, inspired by his hits with Donna Summer, the dance music super-producer talks about his 50-year career, the glory of digital recording – and Ed Sheeran. – The Guardian
A lively, unsparing account of Terra Firma's takeover of EMI and the music giant's subsequent collapse tells us much about modern-day Britain. – Damien Morris, The Observer