FYI
The Monday Bulletin
May 03, 2020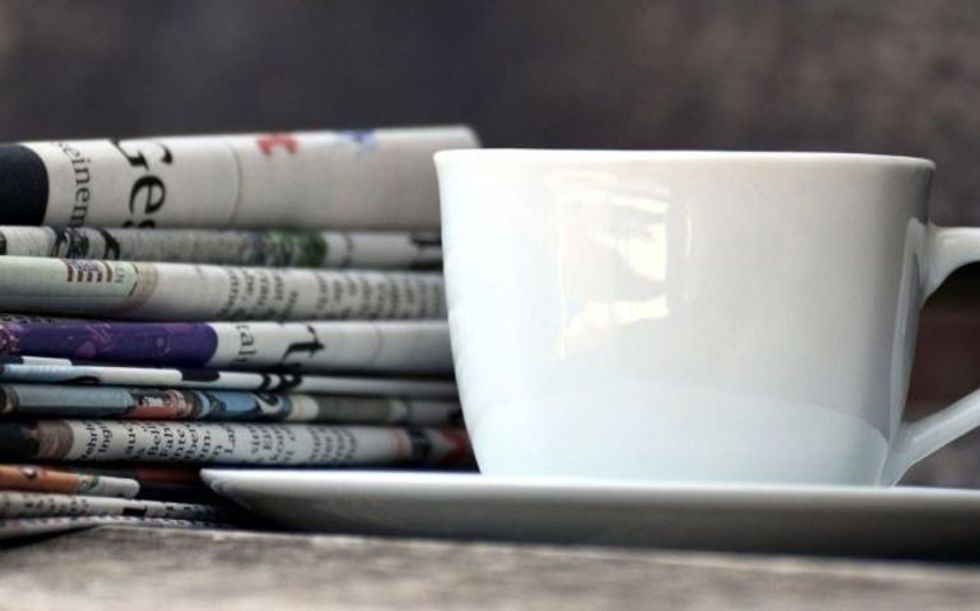 By David Farrell
Canada News
---
Montreal band Stars launched their Patreon account in November to modest success. Nearly 1,000 of the band's fans signed up to get access to exclusive content – unreleased tracks, artist Q&As, curated playlists – for a monthly US$5 fee. Bloomberg News' Shane McNeil surveys several Canadian musicians about how the lockdown could alter the live music scene as artists eye new revenue streams.
– Now magazine has some good pointers to know about this year's weird tax season, and specifically for those who are self-employed.
– The Montreal Olympic Stadium, myths and scandals is the title of a new softback edition of an earlier hardback penned by architect Roger Taillibert who "shares the hidden aspects and his version of the events that drove to one of the biggest financial scandals of the History of Quebec". The projected cost was pegged at C$134M but after delays, renovations and interest ballooned to $1.61B. Wikipedia's entry for the stadium is a fascinating read all by itself and Archambault has the title available online for $14.95
– Jackson-Triggs is well-known for supporting Canadian music through an annual signature summer concert series at its Niagara estate amphitheatre. This month it has teamed up with iHeartRadio in launching a live-streamed Living Room Sessions and made a $10K donation to the Canadian Red Cross as a goodwill gesture that it hopes viewers will emulate.
The 4 pm EST May Living Room Session line-up includes Wintersleep, May 4; Karl Wolf–5; Jeremy Fisher–6; Neon Dreams–7; Charlotte Cardin-11; Classified-12, and Mt. Joy on May 18.
International
– Good news for event promoters: Music festivals were some of Wednesday's best-selling events, according to Ticket Club sales data. The 2021 CMA Fest topped the list as fans scoop up four-day passes for next year's takeover of Nashville's Nissan Stadium. Bonnaroo also ranked in the top 20 for its rescheduled September dates. The Tennessee-based bash was originally planned for June and will feature headliners Lizzo, Tool and Tame Impala. Ticket News has the complete story.
Facebook Live is offering a new program allowing artists, charitable org and other causes to charge for access to online performances. No mention as to whether the platform plans to take a cut from these events.
– Facebook's new group video chat feature Messenger Rooms will soon allow the user to create a video chat room via Facebook or the Messenger app and invite up to 50 people to join a video call, even if they don't have a Facebook account.
–Ticket Evolution's Harry DeMott has quite the idea for 'restoring liquidity to the ticketing market' by offering credits and swaps on postponed events that can be read here.
– A live industry association has formed in Russia in response to the coronavirus crisis, as promoters in the region prepare for a long-term economic downturn. So far no government programs are on offer in Putinland for the federation's enterprises.
Infotainment
The Tribal Gathering Festival in Panama was placed under quarantine due to the pandemic on March 15th. There were still 40 people trapped on-site, in a jungle by a beach that's no longer paradise. On April 21st the flight ban in the country was extended to May 22nd, meaning the festival-goers will be stranded for at least another month. This is now the last festival on earth. Will it be Lord of the Flies, Fyre Festival, or The Beach? Here's what happens when a tropical music festival goes on lockdown. – Vice
Sting, Donovan, Ben Stiller, Nick Offerman, and Sarah Silverman are among the celebrities discussing LSD in a Netflix series called Have A Good Trip: Adventures in Psychedelics that rolls out May 11.
Our Back Pages
Gary Slaight with Brian Master -Q107 MD of the time (3rd from left) backstage - at the Edge with members of the Police in 1978. For the few who remember the Garys' Cormier and Topp presentation, tickets cost $3.00.