FYI
Midnight Shine: Heart Of Gold
The Neil Young classic is given fresh new life by this north Ontario roots-rock group, and it is sung partly in Cree. The track is included on the band's just-released third album, High Road.
Feb 23, 2018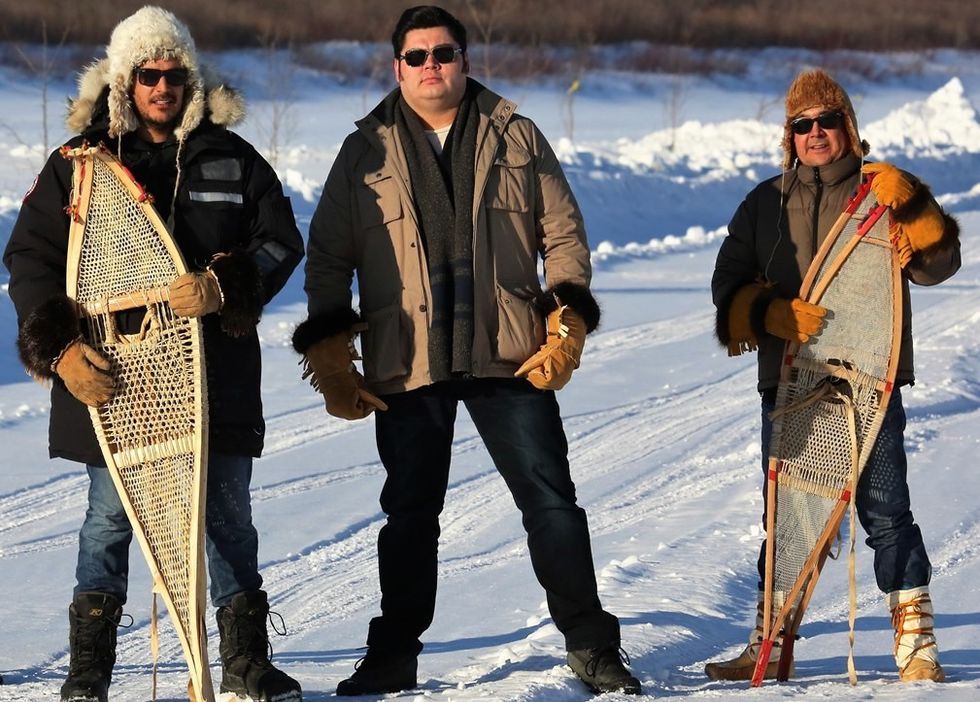 By Kerry Doole
Midnight Shine - "Heart Of Gold" (Independent): "Heart Of Gold" is certainly one of Neil Young's most-loved songs, and it has been covered by many artists. Putting a fresh spin on a classic is a tough task, but James Bay-area Indigenous roots-rockers Midnight Shine manages to do just that.
---
The familiar strummed guitar intro is accompanied by wailing Indigenous vocals that grab your attention instantly. Mainman Adrian Sutherland delivers a heartfelt and convincing vocal performance, and a section of the tune is sung in his Cree language. We reckon Neil would approve.
Sutherland explains the choice of the cover by recalling that "Growing up in a very isolated area, I listened to a lot of music - especially once I started playing the guitar. Neil Young was one of my biggest musical inspirations, and 'Heart of Gold' is still one of my favourite songs. I've performed it many times, so why not record it, and give it a little something of our own." 
Co-producing the track with the group is John-Angus MacDonald of The Trews, with MacDonald and Tim Vesely (Rheostatics, Blue Rodeo) producing different cuts on the group's brand-new album, High Road, their third full-length.
Midnight Shine open for Colin James and Blue Rodeo at the Stars and Thunder Fest in Timmins on June 25. Adrian Sutherland is on the Rockers team for the Juno Cup game in Vancouver next month.
RoseAnna Schick handles publicity and management, while long-time supporter Ralph James is their agent.