FYI
Michael Rault: Neither Love Nor Money
Michael Rault - Neither Love Nor Money (Wick Records/Majesticsilk): This week, the Edmonton-raised indie rocker announced he'll release a new self-titled album on June 10, and also
Apr 07, 2022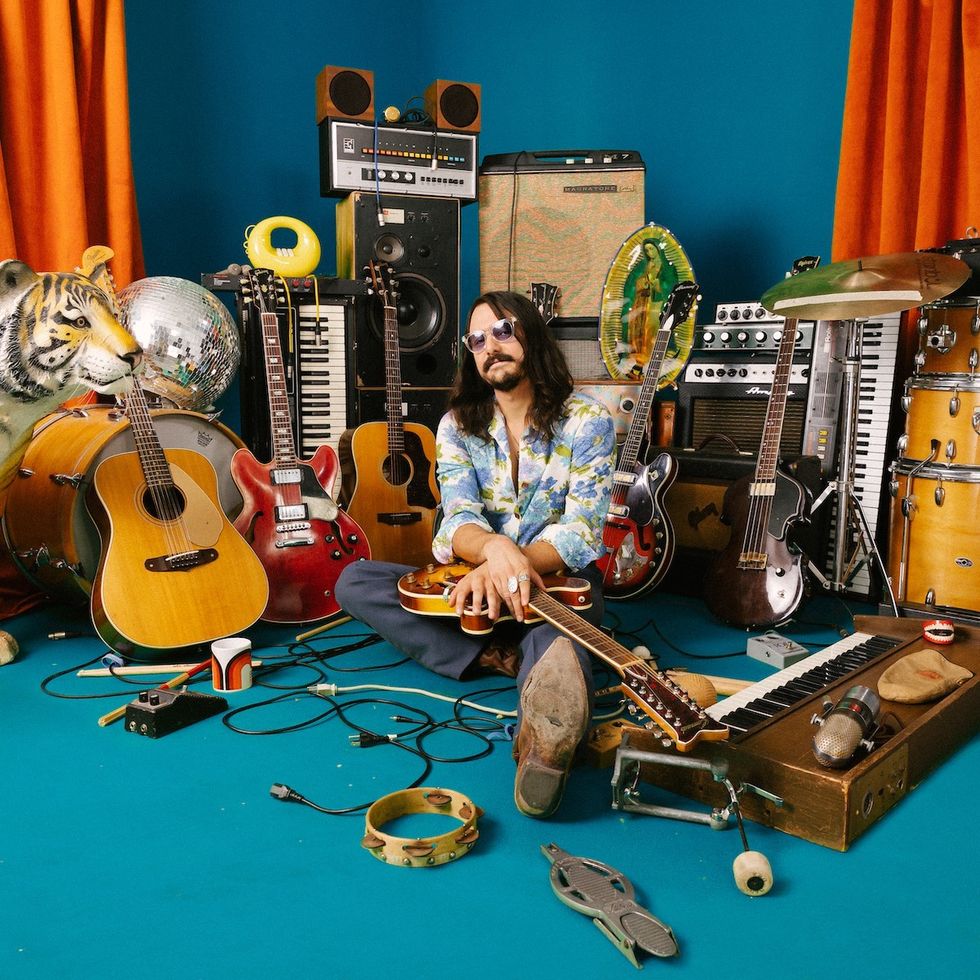 By Kerry Doole
Michael Rault - Neither Love Nor Money (Wick Records/Majesticsilk): This week, the Edmonton-raised indie rocker announced he'll release a new self-titled album on June 10, and also shared a video for the first single,  Neither Love Nor Money.
---
The tune is a melodic pop gem that seems to have arrived here on a time machine from a '70s FM radio station. A range of keyboard sounds and grooves bring Stevie Wonder to mind, while Rault's vocals have a laid-back quality.
In putting the new album together, Rault worked with a trio of impressive names, Wayne Gordon (Amy Winehouse, Bruno Mars), Lewis Pesacov (Best Coast, FIDLAR) and Mac Demarco, and both Demarco and Pesacov contributed to the single.
According to a label press release, "the album began to take shape during a time of endings. Rault, on the cusp of turning 30 and fresh off the road promoting 2018's A New Day Tonight, had just ended a romantic relationship, and cut ties with his management and touring band. Returning home to Montreal he hunkered down in his bedroom studio and began writing. Over the span of five months, he penned most of the album, then moved to California to work on the record.
This relocation has been productive, as Rault has worked as a studio and live session guitarist and multi-instrumentalist with such psych/experimental combos as Drug Dealer, Pearl Charles and Paint and become a member of the legendary 1970s Zambian psych-rock band WITCH. 
Rault is touring with WITCH this June, following his own album launch show in LA, at The Airliner on June 10. The West Coast WITCH tour includes a June 17 stop at Vancouver's Rickshaw Theatre. Details of his headline summer tour are soon to be announced.
Of note: Rault is the first Canadian member of the Daptone Records family, thanks to his signing with that famed label's rock imprint, Wick.
2022 may be a real breakthrough year for this multi-faceted talent.
Publicity: Susan O'Grady, Take Aim 
Booking (North America): Meredith Fraser (Panache Booking)