FYI
Media Beat: October 23, 2019
Oct 23, 2019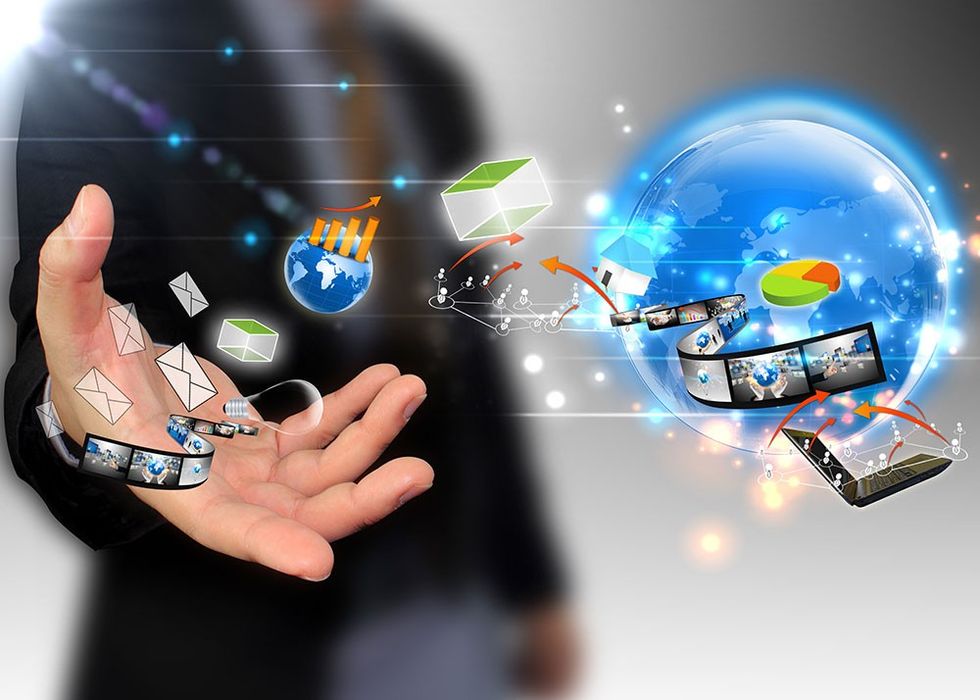 By David Farrell
Citing Numeris data, Bell Media says that its federal election night coverage across CTV News Channel and BNN Bloomberg was the most-watched in Canada, attracting an average audience of 1.6 million viewers between 7pm and 2am ET. All in, the company reports, Bell Media's election coverage reached 12M unique Canadian viewers on Monday night, across CTV, CTV News Channel, CP24, and BNN Bloomberg.
---
Operational Results - Highlights for Q3 2019 Television
Segment revenues increased 5% in Q3 2019 and 4% year-to-date
Advertising revenues increased 10% in Q3 2019 and 8% year-to-date Subscriber revenues were down 4% in Q3 2019 and 2% year-to-date Merchandising, distribution and other revenues were down $1.2 million in Q3 2019 and $3.2 million year-to-date Segment profit(1) increased 4% in Q3 2019 and 7% year-to-date Segment profit margin(1) of 40% in Q3 2019 and 39% year-to-date, compared to 40% and 38%, respectively, in the prior year
Segment profit and segment profit margin do not have standardized meanings prescribed by IFRS. The Company reports on these because they are key measures used to evaluate performance. For definitions and explanations, see the discussion under the Key Performance Indicators section of the Third Quarter 2019 Report to Shareholders.
Radio
Segment revenues decreased 4% in both Q3 2019 and the year-to-date Segment profit(1) decreased $1.7 million in Q3 2019 and $4.1 million year-to-date Segment profit margin(1) of 26% in Q3 2019 and 25% year-to-date, compared to 30% and 28%, respectively, in the prior year Divestiture of 50.5% interest in the Telelatino Network for $12.5 million, net of divested cash and prepaid revenue related to ongoing service arrangements (gross proceeds of $19.0 million) in Q3 2019 Free cash flow(1) of $90.1 million in Q3 2019 and $216.4 million year-to-date, compared to $87.8 million and $253.0 million, respectively, in the prior year Net debt to segment profit(1) leverage of 2.92 times at May 31, 2019, down from 3.28 times at August 31, 2018, in part due to debt repayments of $190.0 million for the year-to-date Consolidated segment profit margin(1) of 37% in Q3 2019 and 36% year-to-date, compared to 39% and 36%, respectively, in the prior year – NewswireMarvel Entertainment, SiriusXM to create podcasts for SiriusXM and Pandora
The agreement includes multiple podcasts to be released over several years including original scripted series based around Marvel characters as well as unscripted original shows. Several popular Marvel podcasts will debut each week beginning in 2020 on SiriusXM and Pandora. – CNW Group
The workplace focus has paid off, making AccuRadio a leader in at-work lean-back streaming, with a top-ten global ranking and a unique fan base of at-work listeners that's grown 70% on average over the last five years. It also resulted in the longest listening session times in the industry. Since making at-work listeners a priority, AccuRadio's time spent listening (as measured by Triton Webcast Metrics) has averaged over 2 hours – two to three times greater than times measured on the other highest-performing webcasters. – RockPaperScissors