FYI
Media Beat: April 13, 2023
Apr 13, 2023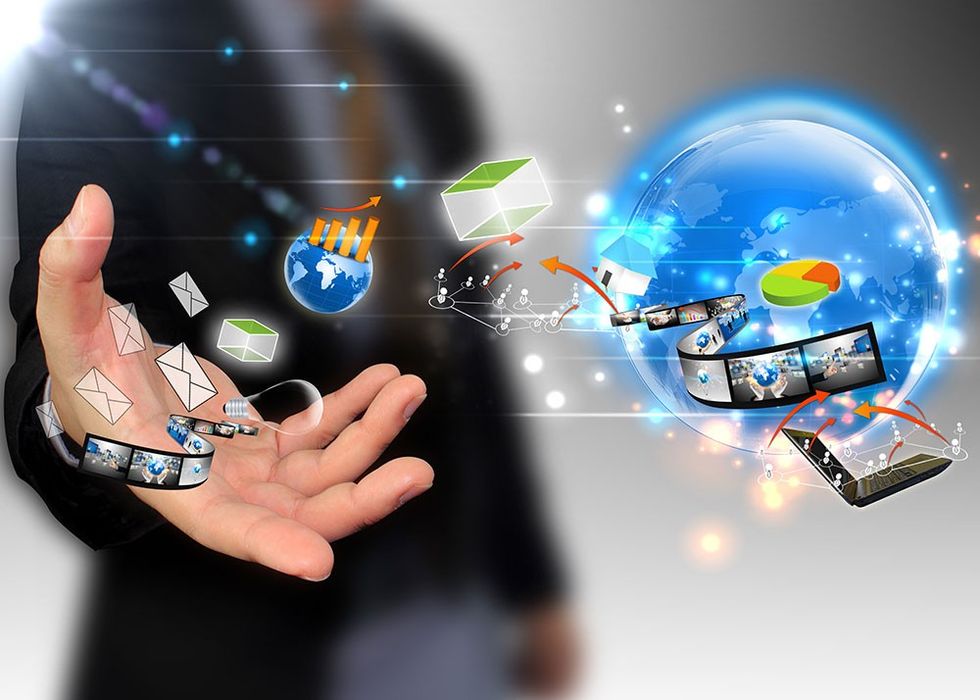 By David Farrell
Credit rating agencies are pressing Rogers Communications Inc. to sell its $1-billion stake in cable rival Cogeco Inc. and pay down the accrued $20B debt-financed acquisition of Shaw Communications, prompting innovative pitches on potential exits from investment banks. – Andrew Willis, The Globe and Mail
---
… The Industry and Economic Development Department (ISED), where the Canadian Intellectual Property Office is housed, has bigger fish to fry, like electric vehicles, infrastructure development and so on. To its credit, it is also trying to tackle the thorny issue of AI with respect to its potential impact on society, ranging from inherent bias affecting human rights to criminal behaviour affecting consumers. But when it comes to copyright–even though ISED is the department within the Government of Canada with statutory responsibility for this essential service—it gets treated like an orphan. The Department of Canadian Heritage, the other government stakeholder in copyright issues, is up to its eyeballs dealing with other priorities; a complex bill to regulate online streaming (C-11) as well as ground-breaking and controversial legislation (C-18) to require large digital intermediaries like Google and Facebook to reach deals with news media providers to compensate them when news content is made available on the platforms. Copyright, it seems, has been lost in the shuffle and nothing is being done to address the rapidly evolving situation of AI-generated content infringing on creator's rights... – Hugh Stephens Blog
The good news is the time consumers spend using media continues to grow in both the U.S. and worldwide. The bad news, according to the latest edition of an annual forecast released this morning by PQ Media, is the share of time they are spending with ad-supported media continues to decline. – Joe Mandese, Media Post
The Guardian is facing a new problem caused by ChatGPT: the appearance of articles it never published.  
The newspaper first noticed the problem when a researcher came across a Guardian article published a few years before. 
After an extensive search and querying the bylined reporter, the Guardian concluded that the article was a fake that the AI had made up. – Ray Schulz, Publishers Daily
Once taken by the promise of social media, journalist Maria Rassa has witnessed authoritarians in her native Philippines and around the world harness this new technology to sow hate, fear, lies, and ultimately destroy democracy. The Nobel Peace Prize-winner tells Steve Paikin why she is still speaking out, even under the looming threat of a life behind bars. Her new book is called, "How to Stand Up to a Dictator: The Fight for Our Future."
Celebrating Red Robinson
Friends of the late and great pioneering R&R DJ are gathering on April 16 to share memories of the Vancouver personality who spent 63 of his 86 years entertaining on AM radio. Red died on April 1 in Vancouver. The memoriam is to be held at the Commodore Ballroom from noon to 3 pm. Dress code is "rock'n' roll casual and red cardigans are also OK.
Notable
Giving Canadians the 'right to repair': On March 28, the Canadian government's budget announcement introduced a plan to implement a "right to repair" for electronic devices and home appliances in 2024, alongside a new five-year tax credit worth $4.5 billion for Canadian clean tech manufacturers. The federal government will begin consultations on the plan in the summer. – The Conversation
Elon Musk fesses up to the Beeb about Twitter: Elon Musk has called his take-over of Twitter "quite painful" in an unexpected late-night interview with the BBC. – K.J. Yossman, Variety
Desperate for profits and souring on streaming, Hollywood falls back in love with movie theaters – Variety
Can Trump run for president from prison? Yes, and it's been done before: He could follow the playbook of the socialist firebrand Eugene V. Debs, who in 1920 received nearly a million votes while behind bars. – Josh Gerstein, Politico
World billionaires turn into 'slum dwellers' in new AI images: A new set of AI pictures show the world's richest personalities transforming into poor people. – Firstpost
YouTube reaching 85 percent of Canadians monthly, says Vividata report: Vividata says 85% of Canadians (including 75% of those under age 35) are using YouTube monthly, compared to the 27% streaming video on Netflix.
Amazon Prime ranked third in usage with 16% monthly penetration, followed by Disney+ (9%), Twitch (5%), Crave (5%) and Roku (4%). – Connie Thiessen, Broadcast Dialogue
Can ChatGPT be sued for defamation? A regional Australian mayor said he may sue OpenAI if it does not correct ChatGPT's false claims that he had served time in prison for bribery, in what would be the first defamation lawsuit against the automated text service. – Reuters
Top paid CEOs in 2023: In the U.S.: the median worker's salary for the fourth quarter of 2022 was $1,085 per week or $56,420 per year. By contrast, the country's 12 highest-paid chief executive officers (CEOs) earn several times more in one minute than the average worker earns in a week. The CEO at the top of the list, Elon Musk, earned almost $81,000 in every minute of the 40-hour workweek in 2021…By contrast, the top-paid female CEO In the U.S. is Walgreens' Rosalind Brewer, who became only the third Black woman to run a Fortune 500 company in 2021. Brewer's comp package that year was about $28 million. – The Motley Fool
The inside story of America's first topless dispensary: The roadside strip club, known locally as the "Whately Ballet," has been closed since Covid-19 lockdowns began in March 2020. The owners, two Boston real estate and cannabis entrepreneurs, have struggled to find the Castaway's next act since buying it in 2019. Owners Nicholas Spagnola, 34, and Julius Sokol, 42, now say they will ditch the pole, the stage and the alcohol and replace it with a dispensary featuring half-nude budtenders… – Yunjia Yuan For, Forbes
AI is coming for voice actors. Artists everywhere should take note: No one knows how automation will upend all the arts. But the current turmoil in the voice-over industry may offer some hints. – Tajja Isen, The Walrus
The covert mission to solve a Mexican journalist's murder: After the death of a reporter who investigated narco politics, her colleagues formed a secret collective to bring the killers to justice—and challenge a culture of impunity. – Melissa del Bosque, The New Yorker
Rupert Murdoch and Fox Corp. board members sued by investor over 'stolen election claims' – NBC News
Inside Rupert Murdoch's succession drama: With the $1.6 billion Dominion lawsuit threatening to hobble Fox News, the ink on his divorce to Jerry Hall still wet, and his broken engagement to Ann Lesley Smith even fresher, it's been a chaotic 12 months for the 92-year-old conservative media baron. As Fox and family insiders tell it, this could just be the beginning. – Gabriel Sherman, Vanity Fair