FYI
Media Beat: April 13, 2018
Quoted
Apr 13, 2018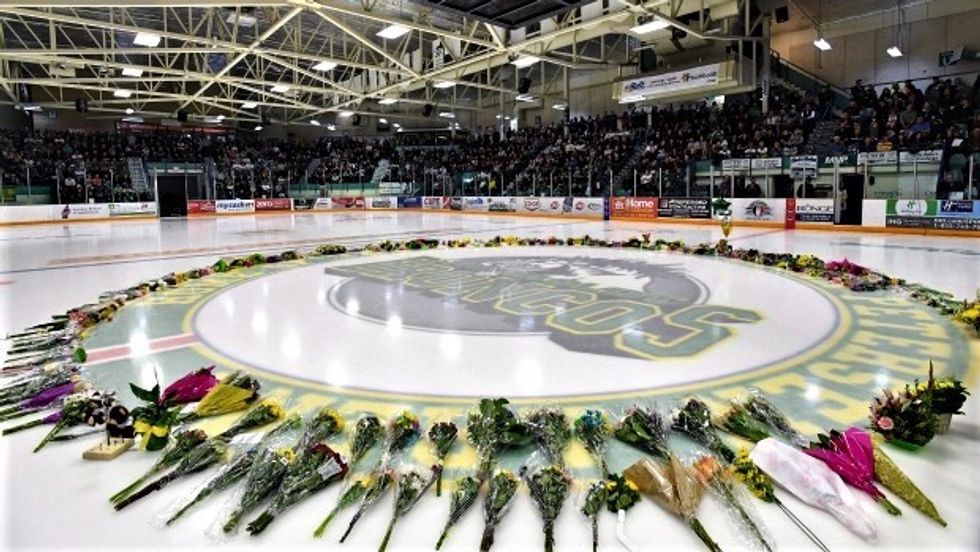 By David Farrell
Quoted
"If you want to understand the incompleteness of "If you're not paying for the product, you're the product," just go to the movies. We spent $75 on four tickets yesterday and had to watch 35 minutes of ads." ­– Cory Doctorow, Twitter
---
The GoFundMe account has received over 121,000 donations, which is the largest number of contributions to a GoFundMe campaign in history, according to the company. Donations have come from over 80 countries. It was started April 6 by Humboldt, Sask., resident Sylvie Kellington.
It's been nearly a year since anonymous, anti-alt-right group Sleeping Giants began calling on Canadian companies to stop placing digital ads with conservative website Rebel Media — and the campaign says it has succeeded in getting more than 600 companies to do so.
A public spreadsheet, the social media group said it last updated Feb. 19, names 626 companies who have agreed to blacklist The Rebel — more than double what the numbers were in mid-August. The majority are Canadian and American advertisers, with some from the U.K., Sweden and Germany. They include car manufacturers, telecommunications companies, banks and a variety of major retailers. – iPolitics
Even lower ranking categories were more trusted by Canadians than social media or AI, with 52 percent saying they trust the mayor the most, 48 percent favoured the Governor-General, and 46 percent placed their faith in the Prime Minister. Premiers ranked last at 33 percent. – Mobile Syrup
Rogers guarantees the amount of the discount you sign up for, but it doesn't guarantee the regular monthly price won't change. – The Star
Under the agreement, ICM Partners will work with HuffPost to create multiple platform opportunities for the internet publisher's intellectual property. – Variety
The Swedish streaming giant has acquired San Francisco-based startup Loudr, which allows people and companies to "easily obtain mechanical licenses to distribute recordings as digital downloads, ringtones, CDs or vinyl records," according to the company's website. Essentially, Loudr creates various products and eases processes that help everyone from video makers to other digital music services to identify who must be paid when a particular bit of music is used, track the actual streams of songs, and then pay those the proper royalties to the right people. – Forbes
In the wake of Facebook's privacy debacle, Myspace Tom has emerged as an unlikely hero. But the platform he built and the data you put on Myspace continues to help advertisers target its old users. – Motherboard
Much like a computer, which processes raw data and presents it in a format that humans can understand, Clementine Jacoby's team at Google packages complex information in a way that video game creators can comprehend and use. Jacoby oversees a new product initiative at the search giant that lets mobile app developers integrate Google Maps' model of the real world into their smartphone games through the popular game engine Unity, making it possible to turn actual buildings and locations into elements within a game. –  Time
"We think there's another leg in the sell-off to come in the social media companies. There's enough issues facing them right now that I don't think people are going to pile in and buy the dip" – CNBC
FCC Chairman Ajit Pai, citing concerns over violating the First Amendment, denies a request from Senate Democrats to investigate Sinclair Broadcast Group.
At Wednesday's hearing before the House Energy and Commerce Committee, the Facebook CEO confirmed the company collects information on nonusers. "In general, we collect data of people who have not signed up for Facebook for security purposes," he said. And in the past, Facebook has described various forms of data collection that don't involve users directly giving it to the social network. – CNET