FYI
Jeff Tweedy and Family Add Charity T-Shirts To The Tweedy Show
While many music artists have been doing sporadic live stream performances during the covid-19 lockdown, Wilco frontman Jeff Tweedy and his family have been staging them on an almost nightly basis
May 22, 2020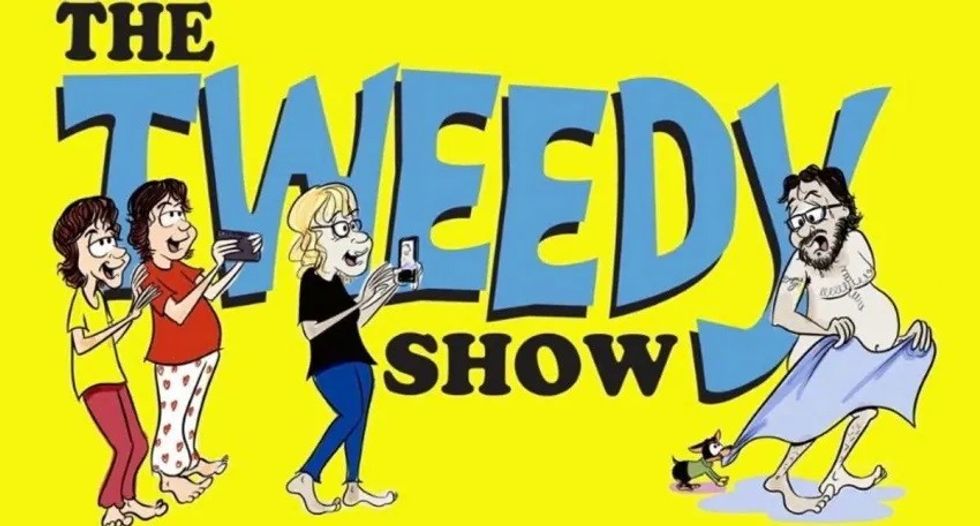 By External Source
While many music artists have been doing sporadic live stream performances during the covid-19 lockdown, Wilco frontman Jeff Tweedy and his family have been staging them on an almost nightly basis from the basement of their Chicago house for something they call The Tweedy Show.
---
The hour-long show, which airs at 10 p.m. ET on Susan Tweedy's stuffinourhouse Instagram page, regularly attracts well over 1000 viewers — whom the Tweedys refer to as clients. Since they have a dedicated audience, it was recently decided to add a fundraising element through the sale of The Tweedy Show T-shirts on its website.
The 100-percent cotton tees sell for $25 (USD) and 100 percent of the proceeds will be donated to Be Alright, which was founded in 2009 by Dr. Sonia Oyola to create a database of resources for domestic violence survivors and help convert Chicago-area shelters into havens of healing.
The goods and services-oriented organization tries to be flexible and responsive, and its efforts are particularly crucial during this period when people are largely sheltered at home. Oyola says on the Be Alright website that many communities are experiencing a rise in domestic violence cases of up to 30 percent. – Steve McLean's feature continues on the Samaritanmag website.