FYI
Grimes: Delete Forever
The art-rock auteur's latest single from an album due out Friday features candid lyrics and an intriguing arrangement.
Feb 19, 2020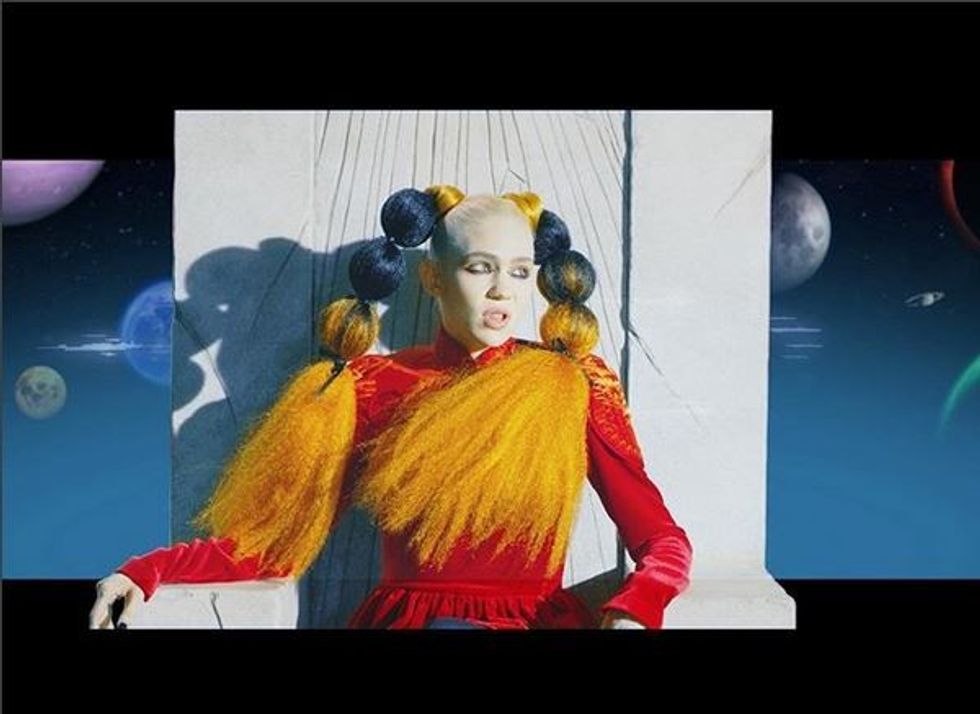 By Kerry Doole
Grimes-  Delete Forever (4AD)  The Quebecois art-rocker formerly known as Claire Boucher has a real knack for keeping herself in the headlines, whether it is from her high-profile relationship with Elon Musk, her recently-announced pregnancy, or frequently provocative comments.
---
The focus is now turning back to her music, with the upcoming Miss Anthropocene album (due out on Friday) tipped as one of the most anticipated Canadian releases of 2020.
Delete Forever is the fourth song taken from the new record, her first since 2015's highly-touted album Art Angels. A press release describes the song as "about losing friends to the opioid crisis and the self-hatred that arises when the grieving process mimics the behaviours that cost your friends their lives. The video is a collaboration between Grimes, Mac Boucher and Neil Hansen. It depicts a tyrant's lament as her empire crumbles."
The song begins with a strummed guitar at its core, then gradually expands sonically, before fading out. It doesn't have the strongest melody, but the interesting arrangement sees it through.  She's typically candid lyrically here, delivering dark lines like "Guess it's just my rotten luck, To fill my time with permanent gloom." 
Not content with writing, producing, recording and engineering the track, Grimes played all the instruments and programmed the drums. Quite the auteur.
Links
PR: Julie Booth, Freshly Pressed