FYI
Gord Downie's Finale: Away Is Mine
A posthumous double solo album from The Tragically Hip frontman will be released on Oct. 16. Co-written with long-time friend Josh Finlayson of Skydiggers, these are the final ten songs Downie sang before he passed away in 2017.
Sep 21, 2020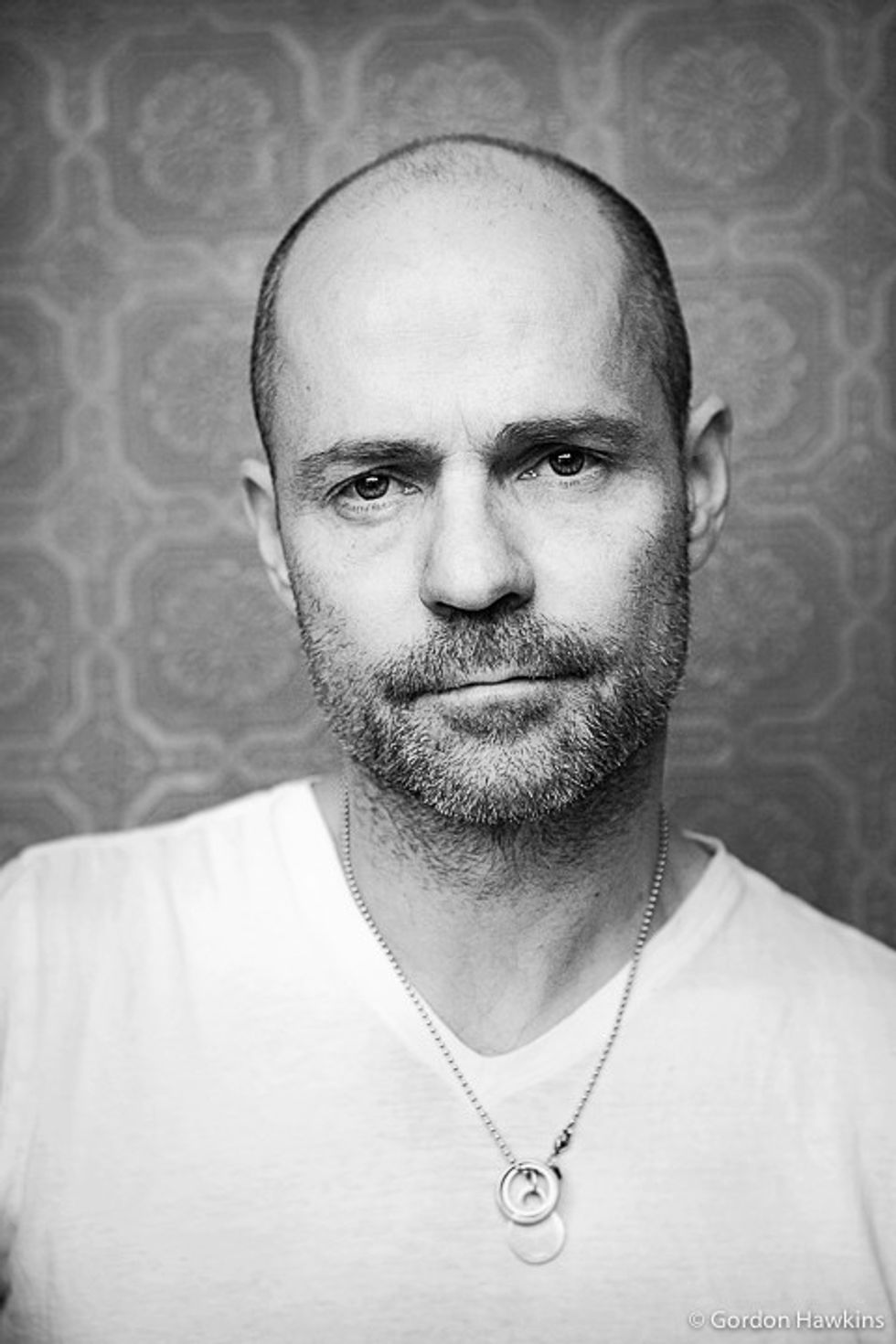 By Karen Bliss
A posthumous double solo album is coming from Gord Downie, Oct. 16, via Arts & Crafts.  Away Is Mine, cut over three days in July 2017, as The Tragically Hip frontman dealt with inoperable brain cancer (he died that October), features both electric and acoustic versions of the 10 songs, two of which — "Hotel Worth" and "Useless Nights" — were released today.
---
Recorded at the Hip's Bathouse Recording Studio, in Bath, Ontario, with in-house engineer Nyles Spencer also handling production and mixing duties, the whole album was co-written by Downie and his long-time friend, guitarist Josh Finlayson of Skydiggers.
"This won't be his last release, but these are the final ten songs Gord sang before he passed away. The last time he ever sang into a mic," Finlayson and brother ​Patrick Downie​ wrote in a joint statement. "That's pretty special to us."
The live sessions also feature decades-long collaborator ​Travis Good​ of The Sadies​ on fiddle, mandolin, and guitars, and The Hip's long-time band tech Dave "Billy Ray" Koster ​and ​Gord's son Lou Downie both contributing live drums to what's called "judicious use of drum loops, synths, vocal effects and general madness."
The album artwork was created by Downie's daughters, ​Clare​ and ​Willo Downie.
Away Is Mine, available on vinyl, CD and digital formats, is described in the release as "a characteristically questing and idiosyncratic work that holds fast to its author's unwavering artistic spirit" and "a contemplation on Gord's life, written with his deft hand and forever inscrutable sense of humour even as he locked eyes with the Great Inevitability."
The remaining members of The Tragically Hip decided earlier this summer to reunite with their original manager Jake Gold of The Management Trust, with whom they worked for 17 years. The partnership includes Downie's solo catalogue.
"There really wasn't a plan to make a record,' said Finlayson in a statement. "The whole thing was that I knew this was a great way to spend time with Gord, listening to music, talking about music, talking about things that we'd always talked about. And this just evolved pretty organically."
Downie was 52 when he died on Oct. 17, 2017. Formed in Kingston, Ont. in 1984, The Tragically Hip  – comprised of Downie, drummer Johnny Fay, bassist Gord Sinclair, and guitarists Paul Langlois and Rob Baker — released 14 studio albums, selling an estimated 10 million copies, including three rare diamond records for 1989's Up To Here, 1991's Road Apples, and 1992's Fully Completely.  Downie's first solo album, Coke Machine Glow, came out in 2001. His sixth solo album, Introduce Yerself, came out 10 days after he passed away.