FYI
The FYI Bulletin: Nov. 17, 2022
Nickelback adds marquee drawing power to the 2023 Juno Awards, set for streaming and a live telecast from Edmonton's Rogers Place on March 13.
Nov 17, 2022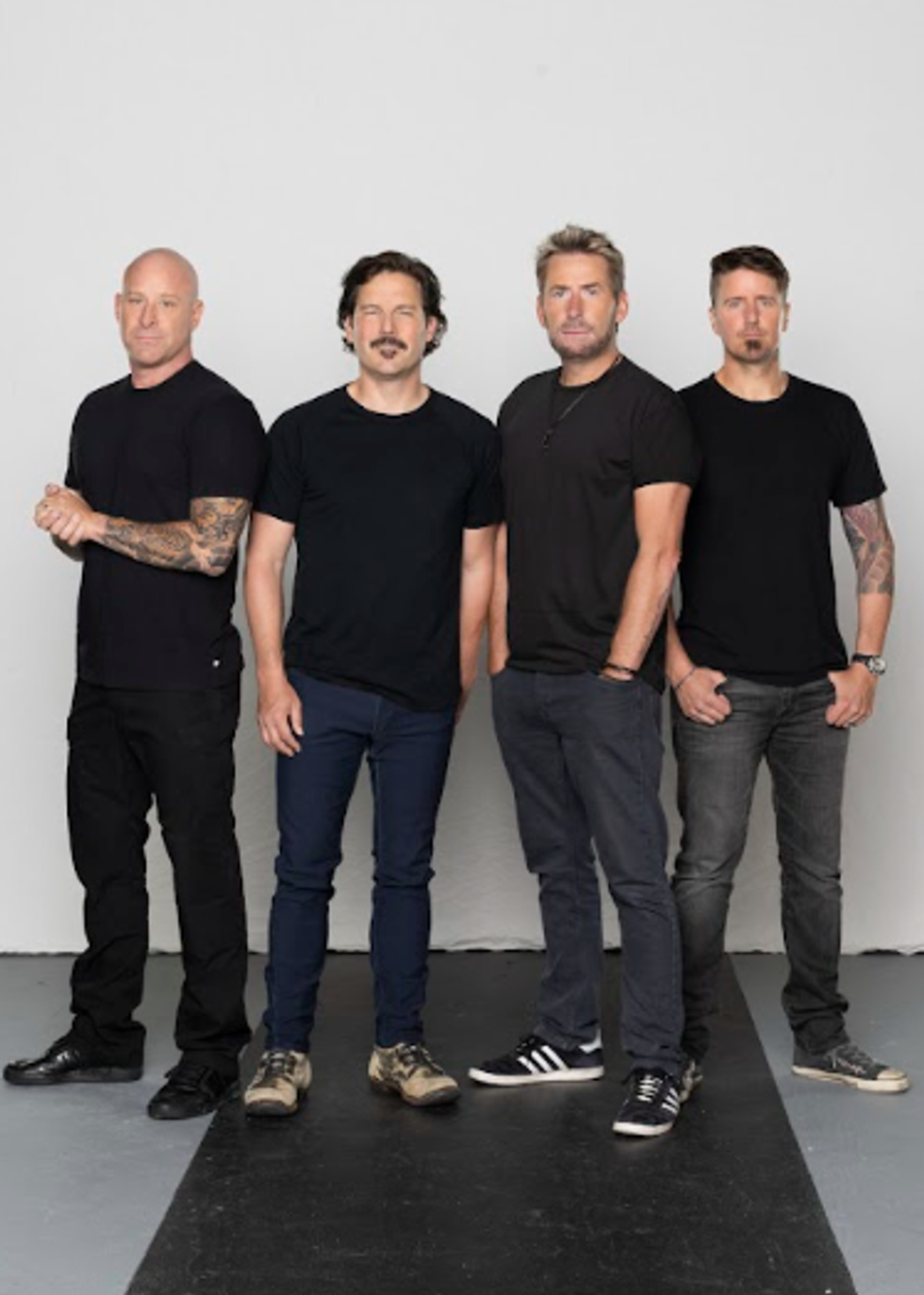 By David Farrell
Nickelback adds marquee drawing power to the 2023 Juno Awards, set for streaming and a live telecast from Edmonton's Rogers Place on March 13.
---
Chad Kroeger and his mates will be performing and inducted into the Juno Hall of Fame. Formerly known as the Village Idiots, the band has racked up an impressive list of accomplishments since forming in Hanna, AB, in 1995–including having sold an impressive 50M albums, nine Grammy Award nominations, three American Music Awards, a World Music Award, a People's Choice Award seven MuchMusic Video Awards, a half dozen SOCAN awards, and umpteen Juno awards in various categories that include a two enviable Fan Choice awards (2004 and 2009). Additionally, the band was inducted into Canada's Walk of Fame, in 2007. Nickelback's 10th studio album, entitled Get Rollin', is set for release tomorrow (11/18).     
As per the press announcement: "A true Canadian success story, with 12 Juno awards on their mantles already, Nickelback's upcoming induction is a testament to the role they've played in shaping the country's rock music history," said Allan Reid, President & CEO, CARAS/The Juno Awards. "For more than two decades, we've watched them grow from a local indie band to globally renowned rockstars. On March 13, we'll acknowledge how exceptional this career trajectory really is."
Of course, I would be remiss in not standing on my soapbox to push CARAS to come up with a plan to include a long list of unnamed honourees who have passed away, are dying or have simply been forgotten for their contributions to our industry, as practitioners or as creative writers, composers or performers. Perhaps I am somewhat of a bully in this regard, but the Academy is well aware of the push by various members and unaligned constituents to address this gnawing gap in the HoF and at some point, the urgency of this must be addressed. It may be difficult to accomplish, but there are some great minds who pull this annual event together under duress and ever-slimming budgets. These people, Allan Reid uppermost, are to be applauded–and with some creative thinking applauded out loud.
– AcceleratiON, an Ontario Creates initiative that underwrites the development of new and emerging Black- and Indigenous-owned music businesses, is now open for funding applications. Last year's recipients include the likes of Ensemble, 50/50 Performing Arts Collective and TNB Beatz Productions. More details here.
– Former Attic Records co-founder and general funny lad Tom Williams is recuperating at Toronto's Sunnybrook hospital. This follows a nasty dust-up outside the city. Ironically, fellow partner in crime Al Mair has been seen in the same locale visiting as an out-patient. Both can be reached on Facebook. We wrote to Tom but perhaps the email addy we have is as outdated as the bloke who's writing this :)
– Rudy Blair, Bruce Bradley, Tomi Sanni, Richard Mills, and Neill Dixon are winging it back from an exhaustive sun-drenched, adrenalin-pumping music confab in Johannesburg. A wrap-up on what happened is (hopefully) expected. Separately, in attendance was Harris Institute's John Harris who is seeding a plan to open up a music biz academy in the city. An audacious move by a luminary who is oft-overlooked even as his institution has nurtured graduates who have made a big difference in our industry at home.
– The eternally youthful and energetic Richard Flohil, still messing with his (almost) complete tome, informs his sizeable FB followers that he's taken to adding music lyrics ("with credit, of course") as part of the signatures on e-mails So far he has signed off with these:
"It's too late to quit now!" — John Lee Hooker
"I may be old, but I have young-fashioned ways." — Muddy Waters
"I ache in the places I used to play." — Leonard Cohen
"God bless garage bands in the basement
"God bless garage bands on the stage.
"I'm too sober to sleep
"I'm too drunk to cry." — Justin Rutledge
"I'm going to drink til I see double, then I'm taking one of you home." — Ray Wylie Hubbard.
– The music publishing bubble is ongoing. Brookfield Asset Management and Primary Wave have announced it has acquired the balance of "about" 60 songs in the Whitney Houston estate for "between US$50 million and $100 million," according to FT. That's a huge spread, but the deal makers have nothing to say. The folio of songs was written by Shannon Rubicam and George Merrill.  
– Keeping tabs on artist metrics is a full-time occupation for magicians and statisticians these days. HipHopDX drills down on the 'he has', 'she has' numbers that Drake and Taylor Swift have rung in these past two weeks. For instance, did you know Drake is now third on the list of artists with the most No. 1 albums with 12, just two behind Jay-Z (14) and seven behind The Beatles (19)? Fun and informative stuff that takes just a few minutes to read.